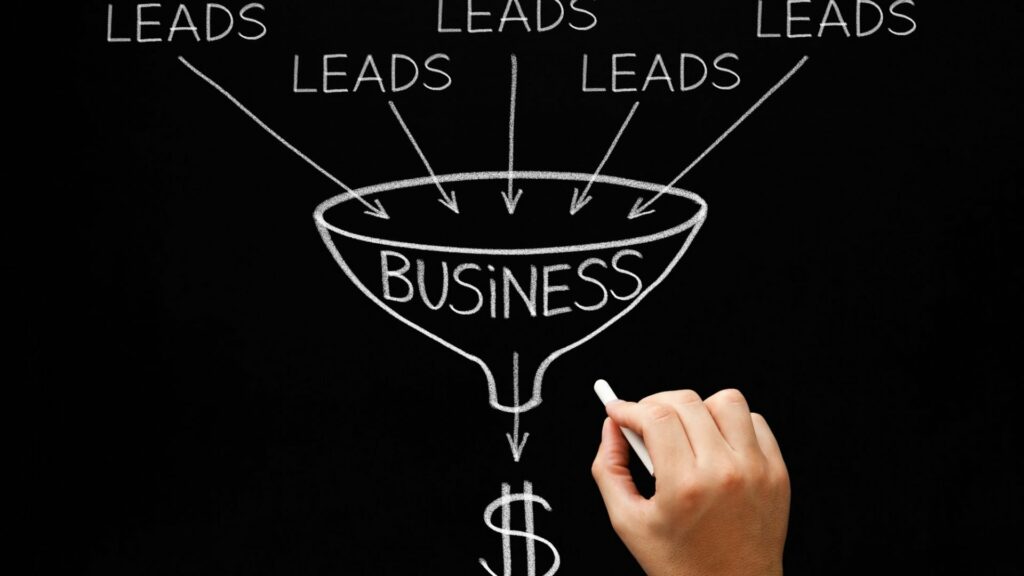 7 Proven Seller Lead Generation Strategies
We like to repeat that listings are the real growth engine of successful real estate agents. But if listings are the engine, what is the fuel and oxygen?
Seller leads!
Top producers know that they need a continuous flow of leads that they can turn into listing presentation appointments and seller agreements. But where can you source these leads?
Here is a list of 7 good seller lead sources, 3 from inbound marketing and 4 from outbound prospecting.
Your Sphere of Influence (Inbound)
Suppose that your parents were to sell their home, surely they wouldn't chose anyone other than you as their listing agent. What about your best friend? What about your friend's cousin?
Your sphere of influence is a fuzzy concept – it's up to you to determine how far it reaches. No matter what, you want to make sure that you make the best out of it as it can be an incredible source of warm leads. The number of deals that will come to your inbox/phone is dependent on:
How many people know what you do
How many people think that you are the best at what you do
How often they are exposed to your message
How easy it is for them to contact you
So you want to make sure that you are perceived as a top listing agent, you want to repeat that message often and you want to make sure that everybody you know, knows about you. Here are some good steps to take:
Have an up-to-date website with your phone number and email address prominently displayed as well as a working contact form.
Make sure that you have claimed your online presence on Google local businesses, Yelp, Facebook, Instagram, etc. and that your profile and contact information is clearly visible on all those platforms.
Add a blog on your website and take the time to write a couple of good, valuable articles.
Then you can regularly post on your Facebook page, either promoting your blog posts or asking questions such as "Do you know anyone looking to sell their home in XXX?". Even if it can happen, don't expect to win listings just by posting this question on your Facebook profile. That's not the goal. Instead, you want to be top of mind to your friends and family when they do think about selling.
Another similar idea, is to create an Instagram poll where you ask "Are you looking to sell your home this year? Yes / No".
Finally, when you meet people and introduce yourself, you can make clear that they should think about you if they or someone they know is planning to sell.
Your Buyer Leads (Inbound)
All your buyer leads can be a consistent source of listings. Everywhere you meet buyers, whether through online lead portals, at open houses, or when you're showing your listing, don't forget to systematically ask if they are selling their home as well. These people are all living somewhere! If they already have a listing agent or if they are not ready to sell yet, don't forget to add them to your database of homeowners that you regularly prospect.
FSBO Listings (For Sale By Owner, Outbound)
We know that over 80% of sellers who chose to list by themselves end up selling with an agent.
Be that agent.
This is one of the most common source of seller leads to prospect and a ton has been written about it. Here are the key takeaways:
Use a CRM to record your activities and follow up with your leads
Have a script, iterate it, rehearse it, practice makes perfect
You job is not to convince the seller and argue your case. You are reaching out to help that seller make the right decision.
It's not about your commission, it's about how much the seller will earn.
FRBO Listings (For Rent By Owner, Outbound)
Another similar but less obvious strategy to generate listings is prospecting properties for rent by the owner. All masterful salespeople know to sell the future and that's what you're doing here. Establish the current situation (empty property, mortgage costs, headaches of searching for a tenant) as well as the desired situation (a lot of money, no more worries) and present yourself, and the value of selling the property, as the vehicle to go from A to B.
Expired Listings (Outbound)
Another well-known source of seller leads are the expired listings. You know that the owner is looking to sell since they listed, but they couldn't find a buyer. Your mission therefore will be to help them succeed with you this time. Make sure you do your research, so you can offer something unique to the seller that will entice them to re-list with you.
Free Property Valuations (Inbound)
Before selling, every homeowner needs to determine the current market value of their property. Who better to help them than you?
Offering free property appraisals is a very powerful way to attract seller leads.
This is another inbound marketing technique, similar to what was mentioned earlier with your sphere of influence. Similarly, the key to success is making as many people as possible aware that you do this. This can be achieved physically by distributing flyers or letters, but it can also be done through digital marketing.
Your website should offer a form to collect leads of property owners looking to sell. This form should be connected to your CRM so that you can follow-up systematically.
Free PDF Guides (Inbound)
Another great inbound marketing technique to get listing leads is to offer free guides and checklists to download. Before being able to download the PDF, your website visitors will have to enter their contact details. This is a proven technique that has been used by online marketers and software vendors for years, but it will require you to go out of your way to write valuable content.
Key Takeaways
There are two types of marketing and leads: inbound and outbound
Inbound leads are often higher up in the funnel (before the actual decision to list), which is both an advantage, because you face less competition and a disadvantage, because they are sometimes not ready to move forward. However, since the leads have made a step towards you, they are usually more open to discussion. To close these leads you will have to provide something of value first, you will have to be patient to get them to convert, and you cannot control how many leads you'll get.
Outbound leads can be a bit more difficult because you have to make the initial approach. Expired listings and FSBOs can be standoffish as the are used to and tired of agents calling them every day. However, the advantage is that you can get started right away, it is free to acquire these leads and you know for sure that the owners are looking to sell.
Happy prospecting!