How Much Does A Mobile Home Cost, And Is It Worth Buying?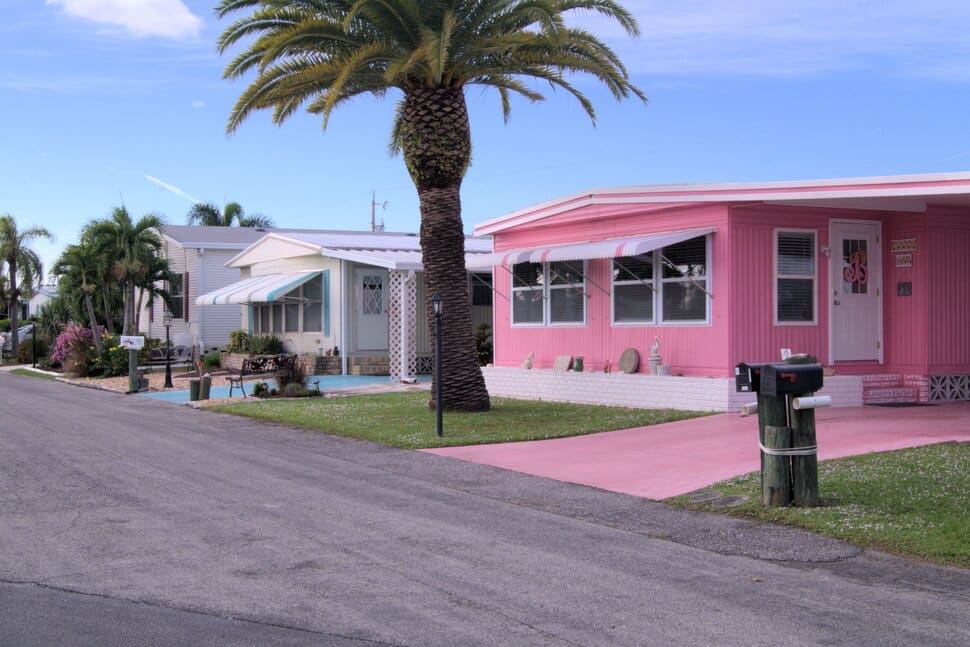 An urge to have a minimalist lifestyle is not a thing of the past! Many people prefer to buy mobile homes - also known as manufactured homes - because of their affordability and easy-to-build properties. Indeed, buying a mobile home comes with several opportunities compared to standard and expensive houses.
However, it is sometimes crucial to estimate or know the mobile home cost, especially for a normal person who doesn't have an in depth knowledge of real estate. Before you start searching for mobile homes, make sure to find out the answer to the question "how much does a mobile home cost?'' This will make it easier to know if owning a mobile home is the right thing to do.
Like traditional homes, mobile home prices vary based on home type, size, location, local building codes, and budget. Don't worry if you don't know about all these factors and still want to buy a mobile home, we are here to guide you and answer all your questions related to mobile homes.
Before deciding whether buying a mobile home is a good decision or not, read all of the considerations we discuss in this post.
Cost Of A Mobile Home
The cost of buying a mobile home depends on different factors such as location, home type, size and home style. It also depends on whether you buy a mobile home or rent it out. A mobile home will cost more if someone is looking for customizations and add-ons.
The following are a few factors that affect the cost of a mobile home:
Mobile home type & style
Custom Make Home
Land prices and taxes
Rates of community rent
Mobile Home Type & Style
There are three types of mobile homes: Single-wide mobile homes, double-wide mobile homes, and triple-wide homes. We'll discuss all these three types of mobile homes in detail in the next section. Let's focus on other factors that affect the mobile home cost.
Custom-Make Home
Even though mobile homes are already manufactured, you can still ask for customizations and add-ons if looking for a dream house. Modern mobile homes come with finished bathrooms, kitchens, cabinets and luxurious closets.
Mobile homes can also be spruced up like traditional homes. Adding a garage or porch to a mobile home will cost more than interior customizations. The best part is that you can customize in all kinds of ways, especially if you have a large budget.
The customizing option allows mobile home owners to add different options to their homes, such as modern plumbing options, a deck, a standard fireplace and many more. Indeed, customization is a great way to add value to your property.
Land Prices And Taxes
The land is a property where one will install or build the mobile home. Even though you will install a mobile home, you cannot put it in the air. This home will surely require a specific location to park. You need to buy or rent the land to park your mobile home.
While buying a property to park your home, make sure to include taxes. Additionally, you will likely need to upgrade or prepare the purchased land before parking the mobile home. Don't forget to include these preparation costs while estimating the total cost to buy a mobile home.
Rate Of Community Rent
Even if you don't want to buy a specific piece of land to park your mobile home, you still have to consider the rental cost of parking a mobile home in a rental community. Unfortunately, you cannot park your home anywhere you want.
The rate or cost of the community rent depends on the offered amenities and location. Choose a parking location for your mobile home wisely. A mobile home parked in a rental community will cost you less than a mobile home parked in a residential neighborhood. So, make the decision carefully!
How Much Does A Mobile Home Cost?
According to U.S. Census Bureau reports, the average cost of a mobile home is $139,900. However, this cost varies based on mobile home types. Still, the manufactured home price is usually more affordable than a standard-built house.
The average mobile home price depends on the type and other structural factors related to the specific home. However, this cost calculation does not include customization costs, land expenses, or community rent.
Types Of Mobile Homes
Even before estimating an average mobile home cost, knowing the types of mobile homes is essential. It is not easy to know the differences between the three basic types of mobile homes at a glance.
Continue reading to know about the three types of mobile homes in detail before making a decision.
Single-Wide Home
A single-wide mobile home naturally costs less than a larger mobile home because of its more limited possibilities. You can tow a single-wide home within a single lane easily to a rented or purchased location.
However, a single-wide and small size mobile home will lack variety and space. That's why it is a good option for only a small family.
Double-Wide Home
Double-wide homes are much bigger than single-wide homes. Towing them in two sections is required for this type of home before assembling it on site. Because of the bigger size, double-wide homes also come with many different possibilities for upgrades and customizations.
The appealing look and sufficient room of a double-wide are more than enough for an average family.
Triple-Wide Home
A triple-wide home is also known as a multi-wide home. However, the width of this home varies based on its features and structures. A multi-wide home comes with many possibilities for customization. A triple-wide home can easily include three bedrooms and two bathrooms or more.
Triple-wide homes look more like traditionally built homes and come with a higher cost.
Cost Of A New Mobile Home
Once you know more about the different types of mobile homes, the next step is to learn about the cost of a new mobile home. Well, it is always a good decision to buy or find a mobile home with the help of a retailer or real estate agent.
But if you still want to know the cost of a mobile home, the cost for each mobile home varies based on its type, size, condition, and location. However:
The average cost of a new single-wide home is $40,000.
The average cost of a new double-wide home is $75,000.
 The average cost of a new triple-wide home is $100,000 to $250,000.
The Bottom Line about the cost of a Mobile Home
So now you know the cost of a mobile home and that living in mobile homes is becoming a thing of the modern era for many reasons. If you have a low budget or prefer a minimalist lifestyle, living in a mobile home is often the best option. Generally, there are several financing options if you are looking for a traditional mortgage to buy a mobile home.

The cost of a mobile home is always less than a standard home. That's why buying a mobile home will surely be worth your money if you want to end up with a durable but affordable housing option. After buying a mobile home, the next thing that comes to mind is, "how much is my home worth?". The answer to this question is simple.

A mobile home is often worth buying, especially after considering all factors, including customizations, land expenses, taxes, and community rent. Above all, mobile homes offer similar benefits when compared to standard-built homes. The affordability, versatility, customizing options, and location flexibility will surely make a mobile home worth considering for someone looking for a dream home on a budget.