How To Sell Your House Online?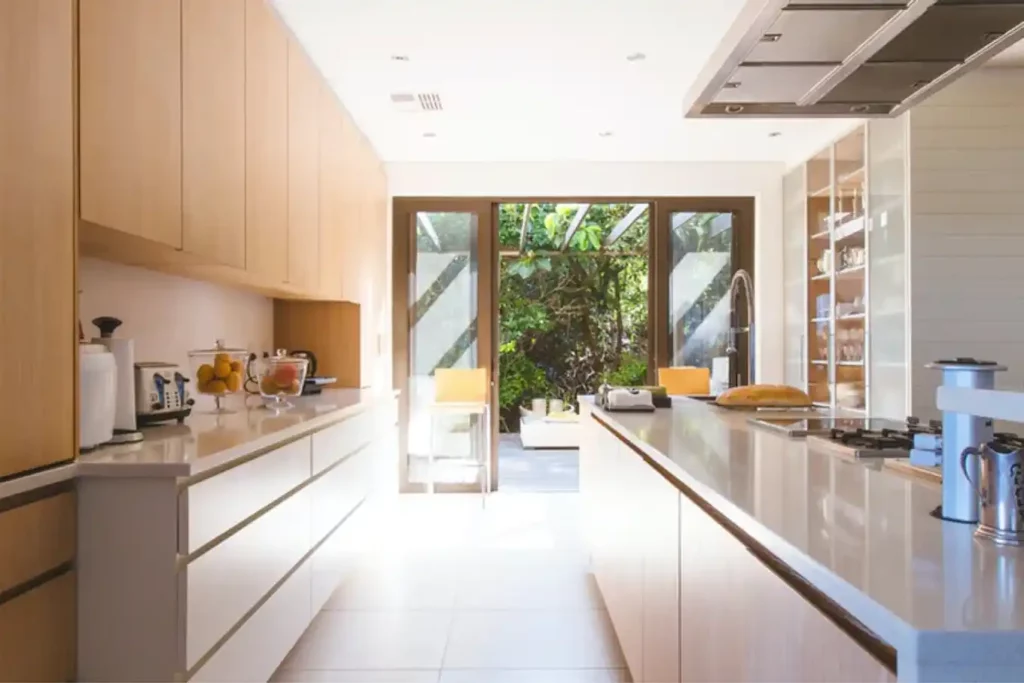 Not so long ago, newspaper advertising was the fastest way to sell anything. Luckily the internet and social media have changed this scenario. Although online home selling was technically possible for quite some time, it is really catching up now.
It all started with online marketing and email advertising. Then came the multiple listing services(MLS) to boost the process. Next, the automated valuation models (AVM) created an impact. Finally, we reach a stage where we can sell houses online entirely.
Now everything is possible online, from initial listing to closing the deal. However, to sell a house online, you need information. This step-by-step blog will guide you on how to sell your house online.
Different Ways On How To Sell Your House Online
There are many ways to sell your house online. For example, you can sell it through a real estate agent with an online presence. On the other hand, you can take the matter into your own hands and sell it yourself.
How To Sell Your House Online With An Agent
Selling a house is a multi-step process. Steps involve preparing the home for sale, listing, marketing, showing to buyers, negotiating, and closing. An agent can help you in one, many, or all steps. In addition, finding a top listing agent online can help you quickly sell a house online.
These agents are already present online, and they know their job well. Also, they are members of one or more local property databases. Thus they will reflect your house listing on several sites. This exposure helps potential buyers to take notice of your home.
Now there are also full-service real estate agents available online. They can handle the entire marketing campaign and sale process of your home. They usually charge about 5% as their commission. However, as most of the work is online, you have room to negotiate commissions.
Pros of this method are access to a large pool of buyers, assistance in pricing, listing, marketing, negotiation, documentation, legal aspects, etc. The disadvantages of listing with an agent are their commission rate, time consumed, lack of control, and reliance on their expertise.
How To Sell Your House Online As For Sale By Owner (FSBO)?
Home selling online is possible now without the help of an agent. It is called For Sale By Owner(FSBO). This method can save you money on agent commissions. However, you have to handle all the work yourself. Therefore, it is a good option if you can learn the process and have the time and energy to do so.
There are many steps involved. First, you need to study the market trends and your area to set a reasonable price. Then you need to prepare your home for sale. Next, create a compelling listing on online platforms. Use high-quality professional photographs and a keyword-based description. It will help your listing get more views. Then you need to market it properly. For example, you can create virtual tours to show the house to potential buyers. Afterward, you have to handle buyers' visits. Then, it would help if you negotiated with them for the final price. Lastly, you need to close the deal with all the paperwork involved.
The advantages of FSBO are commission fee savings and more control over the process. Similarly, you can set your price and negotiate directly with the buyers. The disadvantages of an FSBO are exposure to fewer buyers and learning many things. It may also lead to less optimal pricing, limited legal know-how, and difficulty in documentation and negotiation. Finally, you have to allocate a lot of time.
The Advantages Of Selling Home Online
Selling a home online is becoming popular due to its many advantages. Let us explore them in detail.
It is convenient and flexible for both parties. Features like virtual tours and online messaging make the process easier. You can use pre-made templates of answers to FAQs about your home. It will help you handle large queries easily.
You can reduce in-person meetings with strangers. Only shortlisted buyers will visit your home. Also, you can schedule home visits at your comfort.
Although legal documentation is complex, more and more institutions are moving toward a paperless format.
Parties can shortlist each other online instead of having failed offline meetings. Thus, it saves time in most cases.
It saves costs as it avoids the wastage of many resources. There is no need for open houses and offline marketing.
You may get more and better exposure. You can increase your chances as much as you see fit. Most MLS and FSBO sites share data. Thus with a submission to a handful of places, you can receive many queries.
Targeted marketing allows you to only focus on your target audience. Thus with a few leads, you can reach potential buyers easily.
Both parties can access more information and compare the offers easily. For example, the buyer can search for surrounding amenities without asking you. Similarly, you can see the social profile of the buyer to convey better.
All these features make selling a home online very attractive for all.
The Disadvantages Of Selling A Home Online
Selling a home online is not for everyone and every situation. Thus, you have to know its cons before making up your mind.
As the trend is in building, not everyone likes online buying. Thus, many potential offline buyers will not see your home, limiting exposure.
One reason might be that it lacks personal and face-to-face connection. This lack of human interaction creates trust issues. It makes it difficult to move ahead.
There are many legal complexities and paperwork involved. In most cases, you will need the help of an attorney to avoid potential issues.
Because it is easy to make offers, you may encounter less serious buyers. It may lead to wrong expectations and wasted time. Also, handling bad reviews and harsh comments can be unpleasant for you.
Similarly, there is a risk of fraud. Scammers can impersonate any party using fake identities. It makes it challenging to know the truth. It also wastes time scrutinizing things and people.
You may not get the desired price. Your pricing of the buyers' expectations may be less than ideal. You can take help from experts for better pricing.
You have to do lots of work yourself. Especially in the case of FSBO, you have to take care of each and everything. You have to weigh whether the commission's saving is justified or not.
You can improve your odds of success by working with a professional real estate agent.
Is It Easy To Sell Your Home Online
Yes, it is mainly easy to sell your home online. However, it also relies on several factors:
Your Online Status: It will be more natural for you if you are always online.
Preparation: Proper repairing, decluttering, and staging will help you well-present your house. It will make it easier to attract buyers.
Market Trends: You can find buyers anywhere in a strong seller market. Yet, it is not valid in the off-season and weak demand.
Marketing: Marketing your home well can make it easy to sell online.
Proper Pricing: setting the price right is vital both online and offline. However, online buyers compare prices more. Thus it is crucial to price your home right.
Presence Of Legal Framework: Both parties need legal assistance. It would be easy if online legal paperwork were accessible in a state.
Availability Of Professional Help: Available skilled help can also decide the ease of dealing online.
The Bottom Line: How To Sell Your House Online
We discussed in detail how to sell your house online. You can sell it through an agent or use the FSBO method. Working with a real estate agent can help you manage the process quickly. The expert help of an agent can remove the complexity. As a result, you can enjoy the process more. However, the agent will charge their commissions.


The For Sale By Owner (FSBO) method gives you total control and saves you money. However, if you can not do it right, you might lose on finding an excellent paying buyer. Similarly, you have to allocate time and resources to do it effectively.


As a side note, you can also take the middle road. That is, outsource some steps to a professional and do some steps yourself. For example, you can have an expert photoshoot to represent your house best online. Each method has its pros and cons. You must decide which route to take according to your budget and resources.


Whether or not you sell your home online, one thing is sure. This trend has started and will become more accessible and more prominent daily. If you need help selling your house online, please feel free to contact us.