What is An Automated Valuation Model?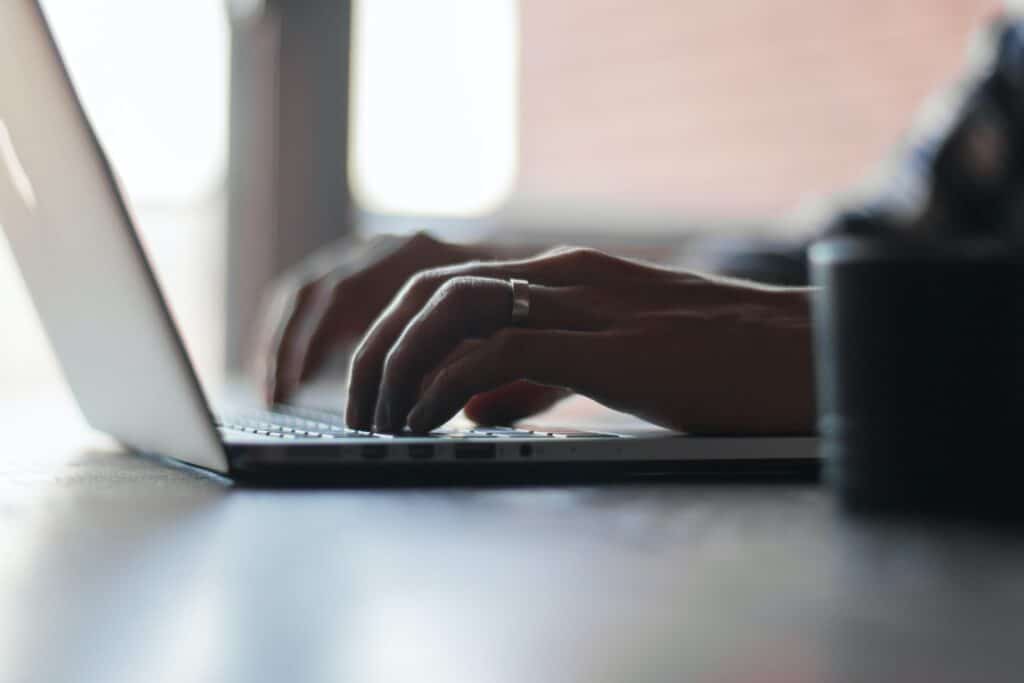 Ready to sell your home? You'll need to determine the price of your home. Various tools are used for this purpose, and one such evaluation tool is the AVM (Automated Valuation Model). Think of it as a software-based pricing tool. The software will look at comparable data to determine your property's most suitable price. You might have used an AVM already. Think of Zillow Zestimate. That's an Automated Valuation Model-based tool. It's efficient but not always accurate, and we will discuss why AVMs are limited in certain aspects. 
What Is An Automated Valuation Model?
Proprietary algorithms are widely used to determine home values worldwide. The huge amount of information makes it impossible to calculate pricing without proper evaluation tools. The automated valuation model (AVM) is widely used to calculate credit scores and home valuation.
Before issuing a mortgage or personal loan—lenders will use an automated valuation model to determine the risk and profitability of a loan product. Think of websites like Trulia, Zillow, and Equifax. You can get instant credit score reports by providing basic details. The software will search for the details to provide you with the report. AVMs are efficient and better than human evaluations, but only as accurate as the data.
So how much is your home worth? AVMs can provide an instant estimate. Think of it as a real-time comparison of several properties in your neighborhood. AVMs are limited in the sense that they can infer results from the provided data. So if the data only contains the tax history, then that information is used for evaluation purposes.
How Do Automated Valuation Models Work? 
The automated valuation model works on hedonic regression, which is used to determine the estimated value of a property. It's like considering the value of individual components before considering the product as a whole. It's like sorting out specific qualities of a home that do matter.
Regression is the relationship between the mean value of output and the corresponding value of other outputs. Think of it as a way to return to the previous state. An AVM analyzes the components of a house with a back & forth approach. For example, certain features can add to the property's value, and the lack of those features can also reduce the price.
In multiple regression, several attributes are used to calculate the price of a property. For example, common deterministic features are structural, neighborhood, and environmental. Sometimes aesthetic features convert to economic value. For example, homes with a better curb appeal score better points. The same is the case with homes located in nice school neighborhoods.
AVMs analyze different factors and assign weights. Estimated value is a mandatory concept in real estate.
Automated Valuation Model Vs. Appraisal: What's The Difference?
An automated valuation model (AVM) is a tool that uses data and algorithms for property valuation. Lenders, realtors, and homeowners often use automated valuation models to get a quick estimate of a home's worth. AVMs are typically faster and cheaper than appraisals. However, they are also less precise.
On the other hand, an appraisal is a more accurate and detailed property valuation. Licensed appraisers conduct appraisals. They use their expertise and wisdom to assess a property's value. They base their analysis on factors like location, size, age, condition, and recent sales data. As a result, a home appraisal is typically more accurate than AVMs. However, it is also more expensive and time-consuming.
In general, people use automated valuation models as a starting point or a rough estimate of a property's value. However, they will get an appraisal for buying, selling, and refinancing purposes. An appraisal can provide you with a more accurate and reliable estimate of your home's value. Thus it will give you peace of mind to make informed decisions based on reliable data.
In short, AVMs require less effort and are faster. When high-quality data is available, they are pretty accurate. And last but not least, automated valuation models are our future.
Pros And Cons Of The Automated Valuation Model
The automated valuation model is compared to human appraisals. There are pros and cons to using AVMs, especially when you consider human expertise. However, sometimes, they save both time and money. Let's see when it's best to utilize AVMs.
Pros of Automated Valuation Model (AVM)
Real estate agents rely on comps (comparable properties). Talk to any professional appraiser or agent, and you'll hear about comps. Real estate comps are properties similar to yours sold in the last few months. Agents depend on those comps to figure out the price of the property. In that scenario, a home comprises certain features/sections. Each section has a price; when added together, you get the total price for a property.
An automated valuation model also does the same job by analyzing the data. Hiring a professional appraiser is expensive, and getting the report takes a while. Most people turn to online tools to get a quick price estimate. In that scenario, AVMs provide quick and efficient results. After getting an estimate, individuals can think about renovations/home improvements or get a professional CMA.
The automated valuation model gives you a quick answer to "how much your house is worth." The answer is usually correct and gives you a valid idea.
Cons Of Automated Valuation Model (AVM)
There are many disadvantages of the Automated Valuation Model. The first and foremost issue is the design of an AVM. AVMs need large quantities of high-quality data to model their evaluation. Secondly, it does not consider the actual condition of the property. Assuming an average condition might be a good guess in some cases, but in most cases, it may not be valid. Due to these issues, AVM can be way off in some cases. For example:
Newer properties do not have comparable data so that the evaluation might be poor.
It can not predict properties with excellent or awful conditions.
Trends, laws, and market conditions may invalidate existing data in fast-changing situations. Thus, many properties will have the wrong valuation.
Thus it would help to take AVM's suggestions as a preliminary guess and when in doubt, go for an appraisal.
How Can I Find And Use A Free AVM Estimate?
Free Automated Valuation Model (AVM) tools are a great way to find your home's worth. Some popular AVMs include Bank of America, Chase Mortgage Services, Eppraisal, HomeLight's Home Value Estimator, RE/MAX, Redfin Estimate, Realtor, and Zestimate. You can search for "Free Home Value Estimator" or search these names.
Using these tools is also very simple. Most will need you to enter your home's address and basic information. They may ask about the number of bedrooms, bathrooms, and square footage. After getting the info, the tool will estimate the value of your home. You may use multiple AVMs to compare and better understand your home's worth.
How To Calculate How Much Is Your Home Worth With Realadvisor Free AVM?
The free home Automated Valuation Model (AVM) by RealAdvisor is an excellent tool to give you an instant estimation of your home's value. However, keep in mind that additional factors may affect the value of your home. For example, its condition, renovations, upgrades, etc. Using this tool is also very easy. To use RealAdvisor's home value estimation tool to determine the worth of your home, follow these steps:
Visit the RealAdvisor website and navigate to the Free Home Valuation Tool.
Select the type of property you want to estimate.
Input your home's address and validate its details.
Select your relation to the property, like the owner, buyer, etc.
If the property is not in the system, it may ask for additional information, such as the number of bedrooms and bathrooms, square footage, and lot size.
You will get the report in the email you provided. You may need an sms verification to prevent abusive use of a free service.
Review the results of the home value estimate. The tool will provide you with an estimated value for your home based on data from local county records and real estate associations and comparable sales in your area.
Use the estimate as a starting point to plan to make an informed decision about your home. If you want to sell your home, you should consult a real estate agent for a better estimate and learn more about the local real estate market. If you are refinancing or applying for a home equity loan, you need to get a professional appraisal to confirm the value of your home.
The Bottom Line: What Is An Automated Valuation Model?
To recap, the answer to "What is an AVM in real estate?" It is a cost-saving method of evaluating a property. However, it has its pros and cons.


It is good because it is detailed, efficient, and unbiased. Where applicable, an Automated Valuation Model (AVM) can provide an accurate price for any property. It is an excellent method to calculate a base price of a specific property. Although results depend on given data, things are improving.


It is not good because it is in its infancy, developing, and databases are incomplete. Moreover, as AVM can not check the property's condition, it can not guide us about the actual status. Similarly, it does not consider many unique features of a property. AVM providers boast about the accuracy of their systems because it gives them an edge over rivals. However, AVMs might be less accurate when properties are unique and diverse.


Moreover, most lenders still need a qualified appraisal for loan approval. Thus any AVM price value is not helpful for them. However, AVMs are ok to start with a base price. If you need any help in this regard, please feel free to contact us.