What is a Proprietary Lease?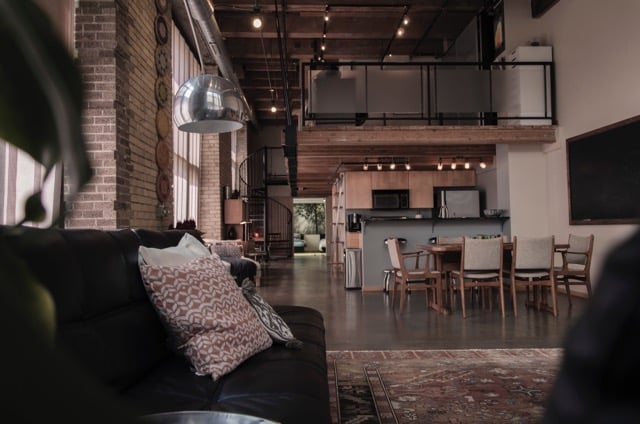 Different kinds of property contracts contain different types of terms. These terms govern the legal aspects of the sale, purchase, lease, and rent of that property. However, buying into a housing co-op is unique in many ways. One significant difference is that you do not own a specific home. Instead, you own shares in a corporation that owns all units. New York City is mostly co-op oriented, and there are up to 70% more co-op units than condominiums.
As you do not own a specific unit, thus you need an agreement to use a particular unit. The name of this agreement is a proprietary lease. Before signing this agreement, you need to know "what is a proprietary lease" and how it works. This article will guide you through all you need to know about this type of lease. We will discuss the ins and outs of this type of lease with an example. 
What Is A Proprietary Lease?
Regulation laws do not consider a shareholder a tenant in a housing co-op. The reason is simple. They have no direct ownership of an apartment. Instead, they own shares in a housing co-op which in turn owns all units.
Thus, to allow the shareholder to occupy a particular unit, we need another contract. This contract defines how a shareholder can occupy an apartment. Moreover, it establishes the shareholder association with the co-op. Two primary documents govern the relationship between a shareholder and the housing co-op. The name of these documents is the "proprietary lease" and the "bylaws."
The bylaws are the governing rules for the whole building. It regulates the details of the cooperative corporation. For example, it might contain information on the corporation, like its organization, management, and board of directors. It also includes the election method and who can run for the co-op's board of directors. It has another document, sometimes called the "house rules," which the residents should follow.
We discussed how to deal with the whole housing complex. Yet, we still need a contract for individual units. A proprietary lease is a contract between the co-op shareholder and its board of directors. Some realtors also call this document an occupancy agreement. It governs all aspects of the relationship between both parties related to that unit. For example, it grants the shareholder the right to live in a specific apartment. Moreover, it defines the board of directors and shareholders' rights and duties.
How Do Proprietary Leases Actually Work?
Buying shares in a co-op is not buying an apartment. What you get is literally shares of stock in a company. When you buy a house or condo, you get a deed. This deed assigns the right of that unit to you. However, you receive shares, not a specific home, when you buy shares.
Now, irrespective of the legal setup, people who buy shares in a co-op actually want to own a unit. Thus co-ops use the proprietary lease to allow the shareholders to have a unit. It is an agreement between the shareholder and the co-op board of directors. It gives the shareholder some rights to enjoy and obligations to fill. Similarly, the cooperative corporation can do its job efficiently.
Proprietary leases are usually active for a fixed period. Usually, they have a maturity time of 30 to 50 years. Therefore, this agreement clarifies many things. For example:
Occupancy: It explains which shareholder is allowed to occupy which unit.
Monthly Charges: Monthly bills and maintenance charges of the unit. You may be bound to pay even if you are not using that unit. Also, all shareholders have to pay for any extra expenses if needed.
Sublet Options: Are you allowed to sublet the unit to someone else? If yes, on what conditions can you do it?
Repair And Maintenance: Which types of repairs are the shareholder's responsibility?
Mortgage Rules: Whether you can take out a mortgage or not. If yes, under what terms are you allowed to do it?
Default Clause: What is a default on the lease, and what will happen in case of a default? Co-op can alter the house rules. The shareholder, their family, guests, sub-tenants, or employees should observe these rules. Breaching these rules will cause a default.
Decent Living Condition: The owner can cook but should not cause disturbing smells. Similarly, they should not make loud noises or block public stairways or hallways.
Lease Maturity: How long will this lease be effective?
Right To Check: The co-op can always check a house if there is a reason to do so. The owner should share a key with them. They can break in at the owner's expense if needed.
Termination: Under what conditions may the co-op cancel your lease agreement?
Co-Op Duties: Duties of the co-op for keeping the building in good condition. Also, it includes details about any utilities included, like gas and water.
Co-Op Indemnification: The co-op is not liable for any damage from the visitors. Thus, loss caused by guests, contractors, etc., is not their fault. Similarly, it is not accountable for shareholders' failure to comply with the lease.
Account Inspection Right: Every shareholder can review the accounting books of the co-op with proper notice. Also, certified annual financial reports are available to them.
Same Lease For All: Each shareholder signs the same agreement. Only the two-thirds majority can change the lease document. When that happens, all shareholders will have the updated lease.
Mechanic's Lien: If a mechanic files a lien against a shareholder, it is against the whole building. The co-op will pay it without investigation and take the bill from the shareholder. It is sometimes challenging to fight the dispute, and starting a lawsuit might be the only option.
Unit Possession: As the co-op owns each unit, it can take them back anytime. Usually, it happens when the shareholder violates the lease agreement. Also, the co-op can end the lease in other cases. For example, offensive behavior, bankruptcy, unauthorized occupancy, rent default, etc.
An Example Of A Proprietary Lease In A Co-Op
As no shareholder is the actual owner of a house, a proprietary lease can give you many rights to enjoy. These benefits may not exist in other forms of house ownership, or it isn't easy to get them.
Suppose the lease document has a clause to grant the right to enjoy a quiet environment. The noise restrictions are usually stricter at night to allow peaceful sleep for everyone. If your neighbor is loud, you can file a complaint, and the co-op will check into the matter. The co-op board will determine if that neighbor violated the house rules, and that neighbor might face the consequences.
Similarly, suppose the neighbor above you has a leaky bathroom. If this leak drips through your ceiling, they have to repair it. Again, you can cite the maintenance terms when arguing with the board about the issue.
However, the co-op has limited responsibilities regarding repair. For example, if a pipe bursts in a wall, the co-op will repair it because it is their responsibility. Once the fixer restores the pipeline, the co-op will not paint the wall because they only have to return it to the paintable surface. Whether you have expensive wallpaper or simple paint, it is your duty to finish the job.
The Bottom Line: What Is A Proprietary Lease
Let us review the answer to the question, "what is a proprietary lease." A proprietary lease does not mean you own real estate. That is why it is also called an occupancy agreement. Yet, it is an essential document for both the housing co-op and the tenants. Just as regular leases protect traditional landlords, proprietary leases cover the cooperative corporation. Similarly, it protects the shareholders by clearly outlining their rights and duties. This way, it gives peace of mind to the tenants and a solid structure to the working model of the co-op.


Being a shareholder in a co-op is not the same as owning a condo. For example, in a condo, you own your unit. However, in the case of a housing co-op, the cooperative corporation owns all units. Thus, shareholders should thoroughly review their contract documents before finalizing their co-op apartments. You may need the help of a lawyer and an expert property dealer to understand it better. In case you are already living in a housing co-op, now is an excellent time to review this document in detail. This way, you will understand your rights and duties to the board of governors. If you need any help in this regard, please feel free to contact us now.
FAQs About Proprietary Lease
Here are some frequently asked questions related to a proprietary lease.