What's a Multifamily Home?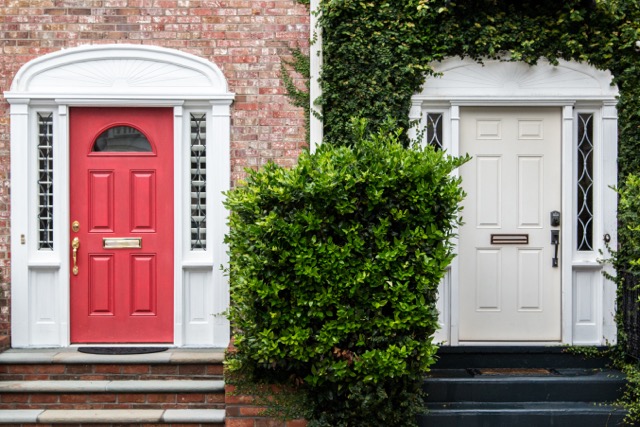 A multifamily home is a residential property having two or more units. The property owner may or may not be living in one unit. It is a good buy for passive income. However, these homes also have their unique challenges.
If you have ever thought about what a multi-family home is, you are at the right place. Here we will discuss what a multi-family home can do for you. We will also study their pros and cons. Moreover, we will see how you can use them to build wealth.
What Is A Multifamily Home?
A multifamily home is a home that can house two or more families separately. These units have one or two shared walls. However, each unit has different living rooms, bathrooms, kitchens, etc. The upper limit for a multi-family house is four units. Any building having more than four units is a commercial property. You can buy multi-family homes with traditional loans. There are many types of multi-family housing units.
A Duplex has two dwellings within the same house. The front door is shared, but both units have their entrances.
A Triplex is the same as a duplex but has three residences.
A Townhouse is a multi-story housing unit where two families live side by side with one or two common walls. Each family will have a separate entrance, and they will purchase their unit separately.
A Semi-Detached house is a single-family home with one shared wall. These units are larger than townhouses.
A Condo is an individual unit in a building of multiple units. Each owner owns their unit separately, paying monthly homeowners association fees.
An Apartment Complex is a single building with five or more housing units. It may have common resources like parking or a playground.
Cost To Build A Multifamily Home
How much it costs to build a multi-family home depends on several factors, including:
Cost of materials: Quantity, brand, and quality can increase costs.
The Property Size: Total area, covered area, and the number of units.
The Location: Various parts of the country and cities have various rates.
Your Financial Position: The more loan you need, the higher the cost.
Due to these factors, the cost of building a multi-family property can vary. A general estimate is between $60,000 to $90,000 per unit for smaller homes having up to four units. Larger properties might have a total cost of millions of dollars. However, their price per unit will be lower.
The Pros And Cons Of A Multifamily Home
There are many benefits and drawbacks of investing in multi-family homes. Before locking investment, you should review its risks and lifestyle implications. Let us study the pros and cons in detail.
Pros Of A Multifamily Home
There are many benefits of a multifamily home. For example:
Constant Cash Flow: A multifamily home's Rental income can be a steady source of income. You can use it to pay your mortgage. Similarly, you can use this cash flow to further your investing and financing goals.
Manage Your Property: No one can take care of your property as you do. Thus living in a multi-family home unit allows you to take care of your property. In addition, timely repair of minor things can save a lot down the road.
Claim Tax Benefits: Owning a multi-family home has many tax benefits. For example, you can adjust most repairs and mortgage interest as a business expense.
Cons Of A Multifamily Home
Despite many benefits, there are some downsides to buying a multi-family home. For example:
Risking A Large Investment: The higher price of a multi-family home means locking a significant investment on a single property. In addition, you will be betting on rental income and future price hikes for capital gain. It may not happen in some cases.
You Have To Commit Time And Resources: Renting a multi-family home creates many landlord issues. The major one is the time commitment. If you also live in one of the units, be ready for tenants to knock on any time for help.
The Maintenance Challenge: Keeping all housing units in good shape is difficult. You have to take care of the repairs and fixes. Owning a multi-family home can be a hassle If you dislike these tasks.
Who Are Multifamily Homes Best For?
Multifamily homes are best for people interested in real estate investment and can take on the duties of a landlord. You can live in a unit while managing all the others. Once you pay the mortgage of your multi-family home, rental yield can be an almost passive income stream. This type of property suits new investors because they can start with little investment. Moreover, they have the motivation to manage it for several years.
Similarly, a multi-family home can be a good buy for multi-generational families. A multi-family home is ideal if they want to live jointly but keep their privacy. An extended family can buy anywhere from 2-4 units together and live under one roof. They can support each other, get together and still live separately in a multi-family home.
What To Know Before Buying A Multi-Family Home?
You should know and verify several things before buying a multi-family home.
Location Matters: Location is the most significant factor when buying multi-family homes. You need tenants to move this circle. Tenants are not easier to get in all locations.
You Need Cash Cushion: As you will be paying a mortgage, you need constant rental income. Similarly, the repair and maintenance of a multi-family home will need extra money.
Check The Seller: You need to know the seller's history and the property background.
Buy Suitable Units: You need to balance how much you can afford and how much you can manage. Too many housing units or too few housing units, both might not serve you.
Selling Complexity: Selling a multi-family home is more complicated than a single-family one.
The Bottom Line: What Is A Multifamily Home
Answering what is a multifamily home, we now know that it has many residential units. Buying a multifamily home is helpful in many ways. One of them is the rental income. Also, they are cheaper than detached units. That is why many real estate investors start their investing career with them.


However, maintaining and managing these homes can be tricky. It is not entirely passive income. You are good to go if you can handle dealing with many tenants and property management. Thus, before investing in a multifamily home, you should review other options closely. Knowing about the full range of options like apartments, condos, townhouses, co-ops, and modular homes will help you make better decisions.


Acquiring this type of property is different from other types of properties. First, there are only a few of these properties in each area. Second, you have to inspect each unit separately. Failing to do so may leave you in a situation where you have a partially rented property. This problem will hurt your bottom line. You can find many mortgage lenders to help you buy multifamily homes. If you have any questions about this type of home, please feel free to contact us. We are just a message away.
FAQs About Multifamily Homes
Multifamily homes are getting popular. Thus we have compiled related frequently asked questions (FAQs).