Sell My House for Cash: Complete Process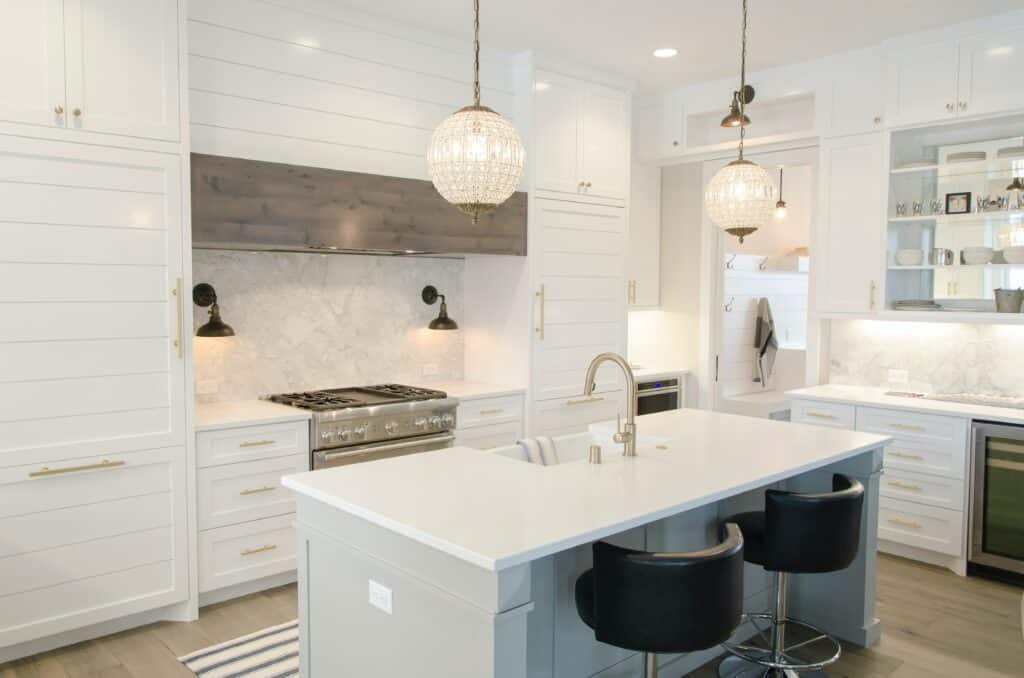 Most people buy homes through a mortgage plan. Sadly, the lender might reject the loan at some stage. Then the seller has to start the tedious process again to find the next buyer. Alternatively, the seller can reduce the price, but this is not a profitable route. Thus, selling a house for cash is and should be every seller's dream.
Process Of Selling A House For Cash
There are many benefits of selling your house for cash. For example, lower risk of deal failure, less paperwork, fewer parties to deal with, and an overall smoother and speedier process. With these benefits, everyone wants to sell their house for cash.
Luckily, we are now in a seller's market, and selling your house for cash is more accessible. However, you should know and understand the process. This blog will discuss the process of selling your house for cash in detail.
What Does It Mean To Sell Your House For Cash?
Cash sales in movies look like this. A person with a briefcase full of money enters the scene and exchanges it with the document bag. Although interesting, cash sales are not like this. Instead, you will mostly receive the amount in your bank account.
Thus, selling a home for cash means that the buyer pays for the property entirely in cash. Also, the buyer does not use the mortgage to buy the house. Bypassing the tedious loan approval process helps you to close the sale more quickly. However, the cash buyer may be choosy and willing to pay less. Similarly, a cash sale may have tax and other implications.
Steps To Sell Your House For Cash
Knowing the benefits of cash selling, you may be thinking about how to sell your house for cash. The process of selling your house for cash is easy once you know the steps involved. Let us explore this procedure in a step-by-step manner.
1. Check The Value Of Your Home
While selling your home for cash has many benefits, there is one major drawback. Cash buyers usually offer less than financed offers. Hence, you need effective negotiation. To this end, you should know your home's fair market value.
Traditionally appraisals were the best method of home evaluation. However, now we have many automated tools (AVM). Most of them are fast and free. Also, they can accurately price any property. You can use a home value estimator to start the process. If the value seems low, find the root cause. Repairs, upgrading, cleaning, and remodeling can improve your home's value. You can sell it "as is," but knowing the fair price is helpful.
2. Find A Cash Buyer And Request An Offer
After knowing the home value, you're ready to find a cash buyer. There are many types of cash buyers. For example:
Homeowners are ordinary people buying homes for their use. Cash purchasing a home is rare among them. However, if someone gets a lot of money, they may consider cash buying instead of a mortgage.
Investors buy and hold homes for an extended period. They usually convert and use a property to get rental income. Because they want rental income, they are interested only in some properties.
House Flippers buy homes that need repair. Then they sell them quickly after renovating. They typically offer no more than 70% of a property's after-repair value minus estimated repair costs. Selling a home to a house flipper may be a good option if you want to sell a home quickly. However, they offer lower prices.
Trade-in Companies allow you to buy a new home before selling the current one. It can help avoid paying two mortgages while waiting for the house to sell. Their offer is typically close to market value If your home is in good condition.
iBuyers use AVMs to make cash offers on homes requiring minimal work. They offer competitive prices and charge around 5-6% service fee. Their bid might be less, but they may be a good option if you want to sell quickly with minimal effort.
Franchisors work under a company at various locations. They typically buy homes "as is." They offer 50-70% of a home's after-repair value.
To whom you can sell your home depends on the buyer's need and your property's use case. Thus first, shortlist prospective buyers based on your property's features. Then you can find those buyers on their respective forums and media places.
3. Pass The Home Inspection
Buyers may add inspection contingency to their offers. It helps them if the home inspection fails. They can ask the seller for repairs or a price reduction. Thus before the final step, the property must pass the check. It can be easy if you have completed the necessary repairs and the property is in good condition.
4. Review The Documents And Close The Deal
In closing, you have to review and sign many documents. Every document is legal and vital in some regard. Therefore, it is essential to review and understand all documents before signing. You will have the support of your attorney and real estate agent at this time. Some of the papers are as follows.
The final Closing Instructions are a detailed outline of tasks the escrow company will complete to close the sale.
The HUD-1 is a federal requirement. It provides a thorough accounting of all money involved in the deal. It includes the sales price, payoff balances, prorated taxes, and utility bills.
In the certificate of title, you certify that you have the right to sell the property.
The Title Deed transfers property ownership to the new owner.
The Loan Payoff Statement shows the amount owed to the lender as of closing day. The escrow company should pay off this amount.
The bill of sale outlines any additional items included in the deal.
In the statement of closing costs, you acknowledge that you were informed of all costs and fees ahead of time.
The Mechanic's Liens state that contractors or laborers have no additional liens on the property.
Finally, a statement of information is for confirming your identity.
You must also bring many things to sell your house for cash. First, your official ID and the deed are primely necessary. Similarly, you must give the house keys and access information like passwords. Next, a cashier's check for any outstanding costs might be required. Finally, following the escrow company's guidelines and bringing all necessary documents and funds to the closing appointment is essential.
Pros And Cons Of Selling A House For Cash
After knowing the whole process of selling a house for cash, should you do it or not? Let us look at the pros and cons of cash selling a home for a better decision.
Pros Of Selling A House By Cash
There are many advantages to selling a house for cash. For example:
Reduced Fees: The seller can save on many fees, and the real estate agents charge less due to less work and time consumed.
Flexible Deals: Many things are flexible, like timings, payment terms, and even price negotiations, due to direct talk and decisions.
Faster Closing: It is quicker to sell a house in cash. It is also more confident as the chance of loan rejection does not exist.
Transaction Simplicity: Cash deals are simpler than loan deals. There are no banks, lenders, and insurance parties involved.
Fewer Contingencies: Cash deals are simpler and involve less risk of failure. Thus you need to worry less about financial contingencies.
Cons Of Selling A House By Cash
Selling a house for cash also has some disadvantages. Some of them are as follows:
Lower Price: Some experts believe that cash sellers may get up to 15% less price when compared to others. On the other hand, this deal margin helps the seller to find many buyers quickly.
Fraud Potential: Professional bank-like due diligence is absent when you sell a house in cash. This situation may lead to fraud in some cases.
Fewer Buyers: Cash sellers have access to a small share of the whole market. It reduces the profit, and you must deal with more qualified and professional buyers.
The Bottom Line: Selling Your House For Cash
We saw how to sell your house for cash as an easy process. It also has benefits like faster closing. Similarly, the chances of a deal failure are less because no lender is involved. Also, you can bargain directly with the buyer.


On the other hand, there are some trade-offs while selling your house for cash. As you are rejecting loan-based offers, your client base will shrink. Thus, you may not get the ideal price for your home in this manner.


Thus, knowing "what is the process of selling a house for cash" is only one part of the equation. First, however, you must decide whether to take this route. For many sellers, peace of mind, simplicity, and surety of the deal are essential factors. Don't hesitate to contact us if you have any questions regarding the cash selling of your house.
FAQ on how to sell your house for cash
Selling your house for cash is easy if you know the tricks. However, the process of selling your house for cash might lead to many questions. Read our top frequently asked questions (FAQs) on how to sell your house for cash to learn more.