How Long Does It Take to Buy a House?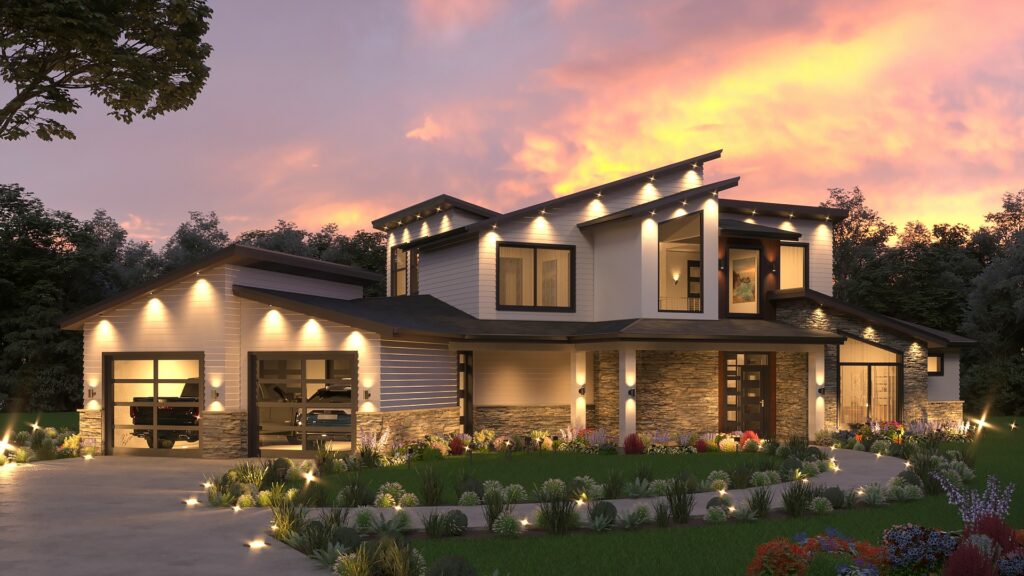 How long does it take to buy a house? It depends on where you live, your income, and how much you want to put down and test your patience and sanity. Okay, we'll stop with the bad jokes. If you want to buy a home and aren't sure what the process is like, keep reading to find out everything you need to know about buying a house in 2023. First, let's discuss the average time to buy a house. 
How Long Does It Take to Buy a House in 2023?
Buying a house can be exciting, especially for your first property. However, applying for and purchasing a home can take time. Therefore, before you begin the application process, it's essential to familiarize yourself with the steps involved.
So which type of house do you want to buy? How will you estimate the home value? Home values in any current market will affect your decision. Therefore, you need to think about finances for this purchase. Furthermore, the availability of homes in your area will affect the pricing and estimated values.
It's difficult to predict the average time to buy a house, but you can expect to spend four weeks to six months.
Timeline to Buy a House
The timeline to buy a house depends on several factors. The first step is to do your homework. Efficient research can speed up the entire process.
Credit Score: (1-6 Months)
What's your current credit score? It'll be almost impossible to make an affordable purchase if your credit score is below 650. Ideally, you need a 720+ score to secure better interest rates. Anything below that will create hassles. So what's the timeline to improve your credit score?
Getting a credit score report doesn't take more than a few hours. You can obtain a report for free or get one for a small fee. However, reporting discrepancies and making changes will take time–sometimes several months. You won't be able to improve some sections contributing to your credit score (like long-term history), but you can manage monthly payments. It's best to start this process earlier…Many people won't even consider it a part of their home-buying process, but it is. As it's not just about buying a property, it's about securing a better deal.
Improving the credit score is not laborious or time-consuming. It just requires taking a detailed look at the numbers and seeing where you can improve. Some steps (like one-time payment and increasing your credit limit) can instantly boost your credit score.
Downpayment & Closing Costs
You can take a mortgage, but you still need funds for the downpayment and closing costs. You'll need to arrange these funds in cash form. Most mortgage lenders prefer that you put down 20%, but it varies. In any case, you'll need 10% + 5% to cover these expenses. And that's $45k for a house worth $300,000.
Avoid New Debts
Taking on new debt will increase your DTI and drop your credit score. Avoid undertaking new responsibilities if you're planning to buy a house. So getting a car loan before purchasing a home isn't a great idea.
Paperwork
It's essential to familiarize yourself with the paperwork. You don't have to go overboard, as your realtor will guide you. However, it's critical to know your credit score and financial numbers. Are you a first-time buyer? Do you want to sell your property before buying another one? If so, you need to gather your mortgage documents and see how much you need to pay and the net profit.
You'll also need detailed financial documentation for your purchase. For example, W2s, recent bank/financial statements, pay stubs, and mortgage documents for your current residence.
Where Do You Want to Live?
You can finetune your preferences, but it's critical to have an idea of the destination. For example, where do you want to buy a house? What are your non-negotiable features? Proximity to schools? Short distance to the office? Located in the city's heart? Please make a list of these priorities so that you can find an agent accordingly.
Also, make a list of the pros & cons of living in a specific area. Location is the most crucial aspect of real estate, and it can't be changed easily.
Find an Agent (7 Days)
A trusted agent will make your job easier. Find one who knows the community inside out and has connections. Experienced agents have relations on both sides. Your agent might know someone interested in your property even before the listing has hit the market. The research process for this step can take 3-7 days. It depends on your connections and the number of realtors in your local area. Most agents are moving towards the digital marketing stream and will have a digital presence. You can check their websites and get an idea of their expertise. Learn how to find a real estate agent here.
Get Pre-approved (2 Days)
A pre-approval letter is written early in the home-buying process. Having a pre-approval letter means you're past the application stage and ready to move forward with your search for a home.
A pre-approval letter is a written statement from a lender indicating that a loan has been approved (preapproved) for a specific property and/or loan amount. This letter should also include information about the loan terms and conditions, any app fees and additional closing costs, and the projected settlement date of your loan. The lender will verify your income, credit history, and DTI.
If you want to buy a house in the next couple of months, start working towards getting pre-approved for a mortgage. The process doesn't take long, but it's one crucial first step in home-buying. If the documents are ready, you can expect to get pre-approved in one day or a few hours.
House Hunting (1 Month)
Now you have an agent on your side and an estimate of the loan amount. You know how much house you can afford…it's time to start house hunting. The housing market will play a crucial role here. What are the current mortgage rates? How is the current political situation?
Housing inventory continues to be limited in the entire US. So be prepared–finding something you like might take a few days to a few weeks. And you might have to look at several houses before finding the home you want.
After you decide where to purchase, you will likely have to deal with the long and complicated process of buying a home. It's not like buying a car — paperwork and financing are involved, and other aspects of home ownership to consider.
Questions to Consider:
How many days has the house been sitting on the market?
Does the home have any repair/renovation history?
Do natural disasters impact the local area?
Is there a homeowner's association?
What is the fair value of the property?
Make an Offer (1-2 Days)
So you found a property close to ideal for your needs and wants, and now you have to make an offer to purchase it. Below are some tips that will help you negotiate the best deal.
Reaching an agreement is a big step toward this period of transition and starting something new. To make the process go smoothly, you'll need to work with your agent on price, contingencies, and other terms of the deal. In addition, writing an offer is more than just a one-time job. It's also possible to make offers on two houses simultaneously, but it's challenging because of the earnest deposit involved.
In your offer letter, please include a reason as to why you want to buy that house. It adds a personal touch. Also, please attach a pre-approval letter and earnest deposit amount. The earnest deposit is usually 1%-3%, but you can increase the amount if interested.
You need to speed up the offer-making process because of the limited housing inventory. If you like a house, it's best to send an offer within 1-2 days. You can discuss your criteria earlier with your realtor so you both are ready to forward the proposed terms and prices.
Get Approved for a Mortgage
The pre-approval doesn't mean you'll get the loan amount from the bank. A pre-approval is just a bank's eagerness to lend you the money—it's not final approval. So you need to get approved before you can sign the contract.
The bank usually has some requirements for home appraisal and inspection. So you'll need to fulfill these last-step requirements, and it takes a while to complete them.
Home appraisal: It can take five days to schedule a home inspection and a few hours to get the report.
Property inspection: Hiring a home inspector can take 3-7 days. It takes a while to get the report, although some inspectors can provide instant results.
Title insurance: Title insurance is a must-have for your protection. The title search itself takes 1-3 business days. Getting the complete insurance policy can take up to 2 weeks.
Home insurance: Once you're satisfied with the property structure—it's time to get home insurance. The insurance team will verify the property's condition and issue a plan according to your requirements.
All these steps are time-consuming. That's why it's said that the closing takes time generally 45-60 days.
Prepare for Closing:
So what are the next steps left to close on a house? First, you have the paperwork ready and mortgage-related steps are complete. Then, the closing itself doesn't take more than a few hours. Next, your agent will prepare the final paperwork and handle the payment method. Finally, you'll bring a check to the closing table. The money goes into an escrow account where the seller's mortgage is settled, taxes/fees are paid, and the rest of the money is transferred to the seller. You're usually sitting at the same table signing lots of documents, but then the magical moment happens. You receive the keys, and the seller gets the money. Both parties are happy…
Final Walk-through of the house (1-2 hours)
It's essential to visit the house after getting the keys. Spend an hour there and ensure everything is working or in as-is condition as shown before. The seller might accompany you to the final visit along with your agent. You can check the state of the house. Some homes are not in move-in-ready condition, so you can start the process if you want to make repairs, you can begin the process.
Bottom Line: How Long Does It Take to Buy a House? 
So how long does it take to buy a house? Six months is a realistic timeline for buying a house. The average time to buy a house varies based on several factors.

Your financing (mortgage) is one factor. Credit score will play its part.

Your realtor can speed up the entire process by connecting you with suitable properties, but still, it's a long game.

Home buying is a process filled with paperwork from the moment you find a home you want to buy. And getting there requires a lot more than just putting in an offer to the final signature on the dotted line. In between, expect your real estate agent to handle a lot of the work.

After finalizing the deal, you can expect to spend 40-60 days on the closing.