Real Estate Comps: How to Find Comparables for Real Estate?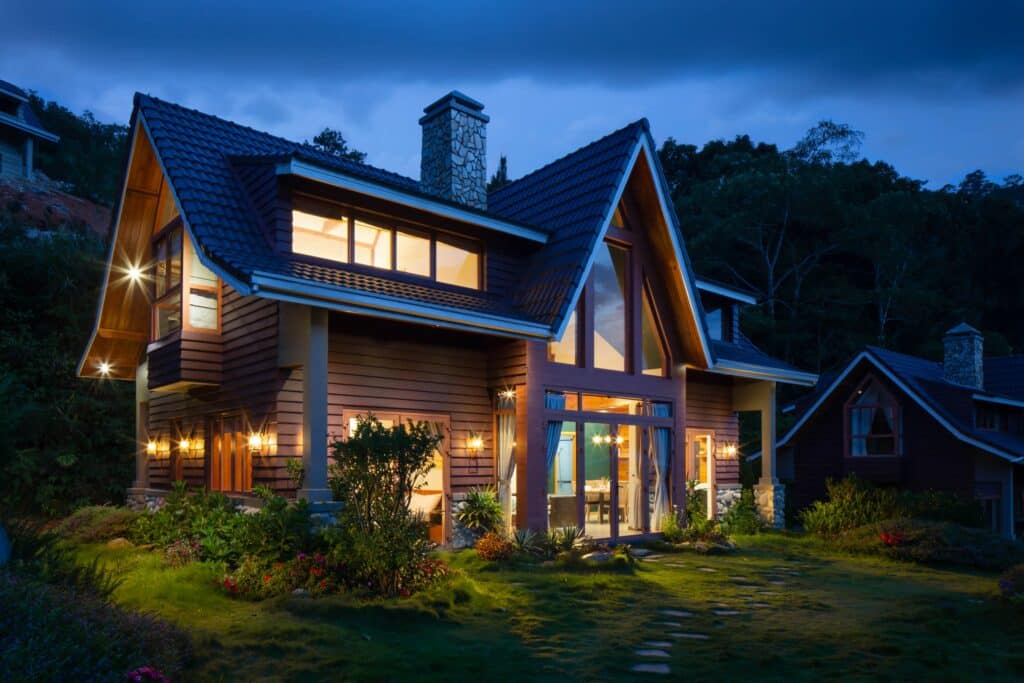 Real estate comps are sales similar to your property. The data collected from these comps is vital in helping you estimate your home's value. If you want to sell your home, you must price it right. For that purpose, you need to know about real estate comps in your neighborhood. This article will explore how to find real estate comps in your local area. 
What Are Comps in Real Estate?
The value of a home is determined by its location, local market, and condition. Real estate comparables are used to calculate the price of a property based on real estate comparables. Real estate comparables (or real estate comps) are sold homes that are similar to yours. Let's say you own 2,000 square feet, 3-bed house in Arizona, and you find a similar property in New York. While your home is similar to that New York property, it won't qualify as a real estate comp because graphical location changes everything. Real estate prices are different in both states. So to find real estate comps, you need to find a recently sold property (similar to yours) in your area. Basically, you just want to know how much homes are selling for in your area.
After successfully analyzing real estate comparables, you can set a listing price that attracts buyers. Real estate comps also help in negotiating a house price. If a home is highly-priced, you can check comps to see the property's actual worth and then negotiate the price to secure a better deal.
How to Find Comparables for Real Estate?
So it's important to find real estate comparables, whether buying or selling. But how do you find comparables? How do you determine the prices of similar homes?
Pricing a home wasn't simple a decade ago, but now you have the information available at your fingertips. You can search online to find property data. For example, on some websites, you can find the complete selling history of a home. You don't even have to pay for the research. You'll also have access to the construction date, pricing history, and tax information. Go to any popular real estate website and search for "homes for sale in your neighborhood." Filter the results by "sold" and "square footage." Even this simple research will help you reach a price point. It won't be accurate because we need to consider other factors. We will cover everything step by step so you can find the actual value of your home.
How to find real estate comps using an online value estimator?
You can use an online home value estimator to find the value of your home. However, the final price can vary because of different factors.
How to Find Comparables for Real Estate?
Find Real Estate Comps in Your Area Using Websites
You can search for real estate comps online using real estate websites. A simple way is to enter the address of a recently sold home in your area. You can view public records and see the closing price of that property. Or you can view recently sold homes in your area having the same number of bedrooms, baths, area, lot size, days on the market, and price per square foot.
Search for at least 3 homes to find the average value. You will see some properties that were renovated with high-end appliances. And some homes will be outdated. While you can't view the condition of sold properties, you can get an estimate to calculate the average value.
Search for homes in your city. It's best to search within a specific neighborhood, but if you don't get enough results, you can search within the city results.
Narrow down your search by listing status because we want to see deals that were closed.
You can also search by home types like condos, townhouses, mobile homes, or multifamily. Some home value estimator tools allow you to filter results by lot size, HOA fees, and the year built.
You can even search for homes with specific amenities like pools or home gyms. However, you might not get sufficient results in your area.
Once done, sort out the results by date. First, you want to check out the homes that were sold in the last month. If that doesn't provide enough results, go for the 3-month and 6-month time slots. Any search result beyond the 6-month timeframe is not useful here.
This is a good starting point because now you're looking at market statistics. At this stage, we have not checked the condition of your property. Home improvements can boost your home value, and other variables can impact the final selling price. For example, the real estate market shifted in response to Covid-19. People were hesitant to invest in a property, and everything was happening online. But you couldn't have predicted this situation. So while real estate comps provide a good estimate–they don't predict everything.
Online Home Valuation Tool
There are a couple of ways to use an online home value estimator.
Online calculators pull complete MLS data to calculate the price of your property.
You can also generate free reports with an estimated value and local real estate comps.
For example, at RealAdvisor, you can get your home value estimate within 2 minutes. We will pull data from MLS, public records, and private resources. Our home value estimator tool looks at current and historical listings to determine your home value.
Request Help From Your Real Estate Agent
Licensed agents have access to the MLS. MLS is the most popular, updated real estate database. You can find all the information you need about listed properties. Agents can search for all properties within a certain radius of your property, or they can narrow their search by using additional criteria like the number of bedrooms or bathrooms. This allows them to find properties similar to yours that have recently sold or are currently on the market.
It's also used to find real estate comps. For instance, you can see how many offers a home received before the closing. Did the home sell at the asking price? What are the average days on the market? Who are the agents selling those homes?
Which price range attracts the most number of buyers? 
Your real estate agent can educate you about market situations. Agents use real estate comps daily, and their estimates align with market trends. Your realtor will know if property prices have gone up or if a home price isn't fair based on local estimates. The best way to find real estate comps is to work with a reputable real estate agent. You can compare the results with home value estimator tools to find a more accurate price point.
Please note that an appraisal is different from real estate comps. Comps are used to find the estimated value of a property, whereas an appraisal is an accurate representation of your property. An appraiser will consider the condition of your property before providing an estimated price.
Public Property Records
Homebuyers and sellers can also check property records to find out the value of a property. You can visit the county/city website and look for property records. The problem is that you can only see the last recorded price, which can be years ago. It's challenging to find recent data if there were fewer transactions in the area. Searching for public property records is best for finding property taxes. You can see the property records, history, and tax information.
A Competitive Market Analysis (CMA)
Before listing, your agent will educate you about the entire process. Your agent will do a comparative market analysis which is more than real estate comparables. It includes everything you can do to have the best selling process.
A CMA usually includes:
Address of your home and 3 real estate comps
Description of each comp, including home type, number of bedrooms, square footage, and final sales price.
Price adjustment for inflation or market adjustments
A competitive market analysis is a detailed report. If you're a buyer, it will help you evaluate a property's worth and make a well-researched offer. If you're buying, a CMA helps you avoid losing money and buyers.
Comps
How Do Real Estate Comps Work?
Real estate comparables need to match your property in all these qualities: 
Location
The biggest factor in determining your home's value is its location. If it's in a desirable neighborhood, with good schools and proximity to shopping and other amenities, chances are it will sell quickly and for more money than if it were located in an undesirable area. The same goes for crime rates and commute times. Of course, there are exceptions — sometimes people will pay more for an ugly house in a great location than they would pay for a beautiful house in a bad location — but generally speaking, location matters most when buying or selling homes.
If you're looking for homes for sale in Atlanta, GA, you want to look at similar homes that have sold in Atlanta—not those in rural Georgia. A home in an up-and-coming neighborhood will sell for more than one in an older area with fewer amenities.
In some cities, home prices vary from neighborhood to neighborhood. So when finding real estate comps, it's best to search within a radius of 1-mile. The comparable property should have a maximum distance of 5 miles from your property. Your real estate agent can help here.
Age
Age is another factor that can affect how much someone will pay for a home. If your neighborhood has newer homes, they will probably be worth more than older ones because they have more amenities and upgrades available. The age of the home doesn't necessarily mean it's been renovated or remodeled; some older homes are better maintained than others over time. Sometimes, a recently renovated but old construction is better than new construction.
Most buyers want their next home to be newer than the one they're leaving behind. That's why older houses tend not to sell as quickly or for as much money as newer ones do — unless they're historic homes (such as Victorians) or otherwise unique properties.
To find real estate comps, you need to search for properties built within 5 years of your home's construction date.
The real estate comp is a document that compares your home with other homes that have recently sold in your neighborhood. This comparison aims to get an idea of how much your home is worth. There are two basic real estate comps: comparative sales and cost analysis.
A comparative sales analysis gives you an idea of what you might sell your house for if it were on the market today based on recent sales in your area. Cost analysis helps you determine what it would cost to build something similar to what you're looking at buying right now, which is useful when buying new construction homes or condos where there are no comparable sales data available.
Condition
What is the current condition of the comps you're considering? While it's not possible to visit every property—you can get an idea of the property's condition by reviewing amenities and the latest renovations.
Cost Per Square Foot
Divide the final price of a property by the square footage to reach a number. You can use this pricing to determine the value of your home because some homes will be bigger/smaller than yours.
Who Uses Real Estate Comps?
How do real estate comps work for realtors & brokers: 
Real estate agents use real estate comps to create reports for their clients. In fact, it's the most important part of their job. Researching the value of real estate comparables and finding an accurate price point gives them a competitive edge. Accurate comps will help them prepare better offers. Real estate agents work with all kinds of properties, and real estate comps help them understand the market situation.
Real estate agents have access to pending sales and MLS. That means an agent can see potential real estate comparables that could impact the value of your property. Being an agent is another advantage; you know market situations. You know whether it's a buyer's or seller's market. If you're in a buyer's market, you don't have to bend backward to make an offer on the property.
How do real estate comps work for sellers?
Home sellers use real estate comps to:
Understand the local real estate market
Make an accurate offer on a property
Set an accurate listing price
See how their home competes with other properties
How do Real Estate Comps Work for Buyers? 
Buyers use real estate comps to identify suitable offers. As a buyer, you don't want to lose money by paying too much for a house. But you also don't want to lose a home you like or make a low offer that offends the seller. You want to strike a balance, and real estate comps can help you make the right offer. 
How do Real Estate Comps work for appraisers?
Professional home appraisers will look at the condition of your property. Plus, they will look at real estate comparables to determine the value of your home. Mortgage lenders will use the same appraisal to decide about the loan approval. Most buyers can't finance a home purchase without a loan. In that scenario, real estate comparables are useful for buyers and sellers.
The Bottom Line: Real Estate Comps
So what are real estate comps? The word "real estate comparable" sounds technical, but we hope this article made it sound simple. You can put together a simple report yourself. And for better results, you will need the help of an agent and a professional appraiser. You can learn how to find real estate comps using MLS and online real estate websites. The result will be a number you feel confident about. 


Real estate comps are helpful even if you have not listed your home yet and you're searching for an estimate. You can find an online estimate, but a real estate comp will help you get a better sense of the market. You can see the prices of other homes and see if you would like to renovate your home. Renovating makes sense if the real estate comps you're considering are all newly renovated homes.