Common Real Estate Terms for Buying or Selling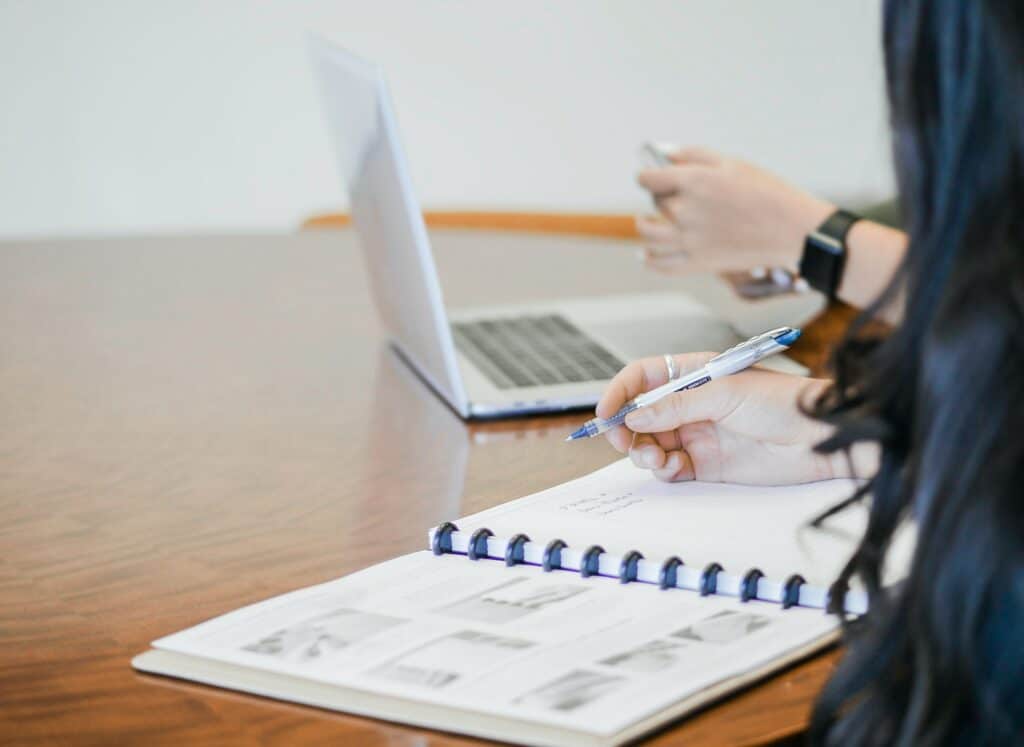 The term "real estate" refers to any property someone owns, whether a house, apartment building, or commercial space. It also includes land, which is the ground on which buildings stand. Since times unknown, we know about real estate transactions. People buy land, people sell land. However, the process still sounds confusing when you see real estate terms and definitions.
At first glance, hearing about an addendum, appraisal (estimate home value), or a preliminary report sounds technical, but it's not. This article will explore the most common real estate terms you'll read in a contract. We'll make everything clear so that when you're ready to buy or sell a home, you'll be confident about these terminologies.
Real Estate Terms to Know (When You're Just Beginning)
Real Estate Agent
Most people don't know how to find a real estate agent. Most of us also don't know about realtors and brokers.
A real estate agent is one of the first persons you'll meet in the real estate market. An agent is a real estate term to describe someone who will help you find the right property or buyer. The term real estate agent is commonly used to represent real estate professionals in the US. However, you'll see two other terms, "realtors" and "brokers," used interchangeably.
Basically, a real estate agent is licensed to sell a home in a state. A real estate agent must pass an exam to be qualified for this job. In that understanding, a real estate agent works under a broker.
A broker takes things to the next level as a broker is licensed to establish a real estate firm. So we have a broker agency, and real estate agents are working with that agency. Most real estate agents will work on a fixed-price commission.
Then what about realtors? In the US, realtors are members of the NAR (National Association of Realtors). NAR lays a strict code of ethics for its members. Property managers, appraisers, and real estate counselors can also be a part of NAR. Basically, you can expect a realtor to follow a certain code of ethics.
Addendum
An addendum modifies or adds something to the original contract. The addendum is a real estate term used to modify a real estate agreement. Let's say a purchase agreement requires the buyer to find financing within 30 days. But what if the buyer needs more time? Or the seller needs more time to move out? In that case, your real estate agent can use an addendum to modify the original deadline. There are some restrictions as you can't modify every detail.
As-Is
What does it mean when you see "As-is" mentioned on a property listing? That means the home is sold in as-is condition with all its flaws and qualities. If you are buying that property, you need to do a property inspection. The seller won't be responsible for repairs or updates.
An "as-is home for sale" is also called a fixer-upper. You can buy the home in as-is condition and make improvements to increase the value.
Days on Market
How many days does a typical home spend on the market? That'll be the average DOM for that market. Let's say you list your home, receive offers, and the offer is accepted within 7 days. For your home, days on the market will be 7. Usually, hot properties spend less time on the market.
Refinance:
You can refinance your mortgage to secure better interest rates or loan terms. That's like getting a new mortgage. Your new lender will pay off the current loan. You will make a downpayment and pay for fees like loan origination, title search, and processing fees. Most people choose to refinance to get lower interest rates. Suppose you took a mortgage loan 5 years ago with an interest rate of 5.87%, but now you can secure a loan with a 3.6% interest rate. In that case, refinancing makes sense because you can save money, but you still need to consider the new loan's expenses.
Fixed-Rate Mortgage
A fixed-rate mortgage has a set interest rate for the loan's entire life. For example, you can borrow $200k at a fixed interest rate of 4.79%. An adjustable-rate mortgage (ARM) allows borrowers to choose an initial interest rate and then adjust it periodically based on changes in market rates. There is a cap limit for ARM loans. Let's say you're paying an initial interest rate of 3.56%, but the interest rate jumps to 6.8% in the next year. If the cap limit is 11%, then that's the maximum interest rate you'll ever pay for an adjustable-rate mortgage.
Buyer's Agent
If you're buying a house, you'll likely work with an agent to help you find the right property at the right price. This person is called a buyer's agent. On the other hand, when you sell a house, you'll probably work with an agent who helps you find a buyer for your property. This person is called the seller's agent.
Home Inspection
A home inspector will examine a house for structural damage and issues with a property's plumbing, electric, HVAC, roof, or appliances.
You'll see an inspection contingency in most real estate contracts. According to inspection contingency, the buyer can cancel the contract if a major flaw appears during the inspection process. It's best to inspect your home before listing it for sale. The buyer's bank also requires a home inspection report. Banks want to know about the condition of the property before lending money.
Amortization Schedule
The amortization schedule talks about your mortgage payment. How much will you pay for the principal amount? And how much will you pay for the interest rate?
Usually, you'll pay the interest rate first and the principal second. Let's say you are borrowing $10,000 for the next 5 years with an interest rate of 4%. For the next 2 years, most of your payments will go towards the interest rate. And in the last 3 years, you will be paying off your real mortgage.
Home Appraisal
A home appraisal is an estimate of the value of a house based on its condition and location. It's used by lenders when deciding whether to approve a loan. This number is then compared with the house's asking price to determine whether it's worth more or less than what the seller is offering.
Private Mortgage Insurance (PMI)
A conventional mortgage requires a down payment of at least 20 percent of the purchase price. If you put less than 20 percent down, the lender will require you to pay private mortgage insurance.
Title Search
A title search is an examination of the legal ownership of land. It includes searching through records to determine who owns the land. This includes checking the county records to ensure there aren't any liens or other encumbrances on the property. If there are, the seller needs to pay off those debts before closing.
Comparative Market Analysis
A comparative market analysis (CMA) analyzes how a home for sale compares with other properties in the neighborhood. It's also called a "comparison" because it compares two or more properties simultaneously.
The CMA shows whether the current market is strong or weak. In a strong market, prices tend to rise as demand exceeds supply. In a weak market, prices fall as demand falls below supply. The basic idea of a CMA is to determine the market value of a property based on age, location, amenities, and comparable properties.
Mortgage Pre-approval
Pre-approval means that a bank agrees to lend you a specific amount of money provided certain conditions are met. Pre-approved buyers have gone through a rigorous application process. It's different from pre-qualification. Pre-qualification means that you can obtain a loan based on your credit score and financial information. However, it's not a commitment from a bank. Pre-approval is the second step where is bank is ready to give you funds if the property passes their inspection test and nothing unexpected happens.
Cost of Funds Index
The cost of funds is the interest rate banks pay to the Federal reserve banks. The weighted average of this interest rate is called the Cost of Funds Index (COFI). Banks need money to provide loans to consumers. It's different from the cost of capital which is the total cost of obtaining money to run business operations.
Buy-rent breakeven horizon
There comes a time when buying makes more sense than renting. For example, if you have the money to cover your downpayment...buying might be better than renting.
Let's say your current monthly rent is $1,700. You want to buy a house worth $400k with a 20% downpayment and a 3.75% interest rate. Then your breakeven point is 5 years. After five years, the cost of renting will exceed the cost of buying a property. The breakeven point is different for every situation, but it's something you need to consider. You can use online "rent vs. buy" calculators to figure out the details.
Buyer's Market:
The real estate industry follows the rule of supply and demand. Prices go up when there is a lack of supply compared to demand. If there are more houses on the market and fewer buyers—that means it's a buyer's market. The circumstances favor buyers as they have more choices to find the home of their dreams.
The same goes for a seller's market. That happens when there are fewer houses and more buyers. Now the sellers have bargaining power, and they can secure better offers.
Short Sale:
A short sale occurs when a lender agrees to accept less than the outstanding mortgage balance. The lender will often agree to take less money if there is no other option to recover their investment. If you decide to pursue a short sale, you must first contact your mortgage company to find out if they will allow you to do so. Then, you should work with a lawyer specializing in short sales to help you complete the paperwork.
Multiple Listing Service (MLS)
MLS is a private database maintained by realtors and brokers. Think of it as a communication medium between brokers. Your broker wants to sell a home, so a listing is posted on the MLS. Other brokers will bring their prospective buyers interested in your property. As a result, sellers receive exposure, and buyers find their dream homes. Listing on the MLS is not an option for everyone. You need to be a licensed real estate agent to get this service. If you are selling by owner, you can get access to MLS by paying a flat fee to a local real estate agent.
Tenancy in Common (TIC)
It's a type of property ownership where two or more people share ownership rights. Each owner can sell his/her own share, and there is no right of survivorship. However, you cannot claim ownership of the property. Because it's one property (with independent owners), you won't receive different tax bills. You will receive a single property tax bill that is shared by the owners.
Debt-to-Income Ratio
The debt-to-income ratio simply compares your monthly income with your monthly debt payments. Let's say your monthly income is $6,500. Your credit card, student loan, and car payments are $1,800 combined. In that case, your current debt-to-income ratio is 28%. Banks will check this number to see if you can qualify for a mortgage. A monthly mortgage payment will add another $1,000-$2,000 to this number, and the debt-to-income ratio will increase.
Depository Institutions
Any institution that accepts funds from the public is considered a depository institution. You can think of credit unions, commercial banks, and saving institutions. Insurance companies and brokerage firms are not depository institutions.
Title Insurance
Title insurance protects you and your lenders from title fraud. It's a mandatory requirement if you're taking out a mortgage loan. You'll pay for this type of insurance, and your company will conduct a title search to ensure that there are no outstanding liens on the property.
Rent-Back
A rent-back agreement is a situation where a seller pays rent to live in the property after the sale. Such an agreement is signed when the seller needs time to find a new residence. For example, it is a common strategy with cash sales. When you sell your home to an investor, you can request a short paid stay. That will generate rental income for the new buyer, and you will get the time to relocate at your convenience.
Loan Estimate
After applying for a loan, you'll receive a 3-page document from your lender. That loan estimate document highlights all your costs to obtain that loan, including:
Taxes
Title and private mortgage insurance (and other types of insurance if applicable)
Loan origination costs and lender fees
Interest rate
Monthly payment, points, and closing fees
Your lender will give you a final sum that includes all the costs. A loan estimate differs from a loan disclosure because it is only an estimate. The final price for getting that loan can vary; that document is not a letter of acceptance.
Seller Concession
Seller concession is a gift from the seller to the buyer. In most states, this gift comes in the form of closing costs, but it can be different. Some sellers might offer a contractor's warranty or free appliances to make it an attractive deal. Overall, the goal is to reduce the money a buyer spends on closing.
Seller Disclosure
Seller disclosure is a required document when selling a property. The document must list all aspects of the property, including those that a future buyer might find unfavorable. There can be a legal penalty if the buyer finds a flaw that was not mentioned in the seller's disclosure. That's why attaching an inspection report with the disclosure is best.
Property tax exemption
Property tax exemptions allow you to avoid all or a portion of your property taxes. Tax exemption law varies from state to state.
Preliminary report
A preliminary title report verifies or establishes the ownership of a property. You'll receive this report from the title company before the issuance of title insurance. Your preliminary report might include:
The legal description of the property under consideration
Liens or outstanding liens
HOA restrictions on the use of your property
Some condo managements will have restrictions regarding how you can use the property. Including them in the preliminary report is best so the buyer can make an informed decision.
Comparable (comps in the real estate)
How do you determine the price of a property? One method is to compare similar properties in your area/neighborhood and evaluate the price of those properties. Those similar properties are called comparables or comps in real estate.
The Bottom Line: Real Estate Terms
That's it for today. It's not a full list of real estate terms that are in use today, but this list includes all important real estate terms to know when you're buying or selling. We hope it will give you a good start and understanding of real estate terms when you're dealing with property matters.