How Long Does a Home Inspection Take?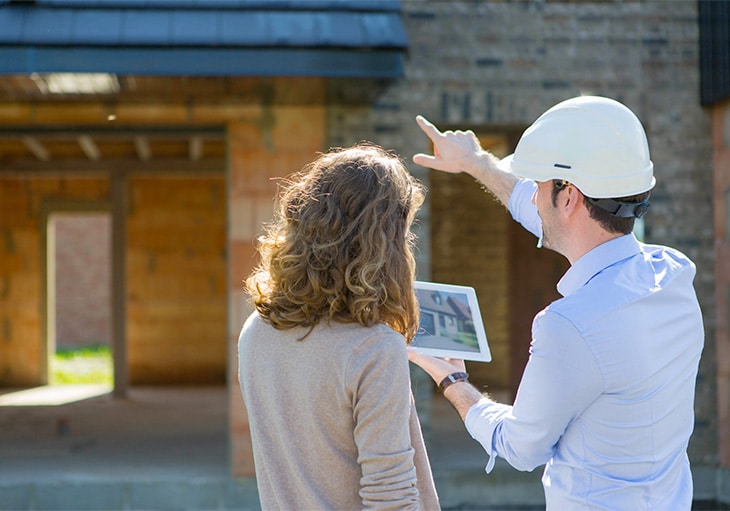 A home inspection is a documentation process for the current status of a home. A qualified home inspector will assess the house's condition, including the structure and essential systems. Home inspection reports are generally required when buying or selling a home in the US. 
Both buyer and the seller want to finish a home inspection as soon as possible. The buyer's bank won't approve the loan application until everything is fine with the house. And sellers are waiting to close the deal asap. However, it takes time to inspect a home thoroughly. The process is time-consuming, and although many steps like report building are automated now, inspectors do it through the software on their mobile phones. We will discuss how much time is necessary and when it is too much for a home inspection.
What Is A Home Inspection?
A home inspection is a thorough evaluation of the health and fitness of a property. It should not be confused with an appraisal, a measure of "home value" in a neighborhood—an inspection checks for the safety and livability of a property. The inspection includes inspecting the property's structure, systems, and fixtures. However, it does not contain minor cosmetic defects.
Home inspections are not obligatory in most cases. However, the buyer should go for it to protect their investment. If the buyer wants to apply for a mortgage, the lender might require a home inspection report.
Usually, a buyer selects a home inspector to do the job. So, in that case, a home inspection is done before the sale.
A home inspection can make or break a deal. Your report will mention issues with the property and the potential cost of repairs. For major repairs, the buyer can request repairs or a lower price. You'll find an inspection contingency in standard real estate contracts. The inspection contingency allows the buyer to cancel the agreement if:
There are repairs to be made
They can't reach an agreement with the seller
The inspection issues and bank approvals cause delays in most transactions. A small percentage of home sales are canceled because of inspection issues and timing.
Who Performs A Home Inspection?
Only a certified home inspector can perform a home inspection. There should be two qualities in a home inspector. First, they should be experienced professionals. Second, they should present the actual condition of the house in a well-organized report.
Some home inspectors work as a member of a team. So, first, they perform a general home inspection. Then, if they find any problem, they might ask you to hire a specific person for a specialized review. For example, a specialist can better guide you if there is some problem with the structure or soil.
As a buyer, you should choose a home inspector based on their background and professional conduct. You can see the online reviews of a home inspector. In addition, you may consult the American Society of Home Inspectors for skilled feedback. It would be best if you did not depend upon your real estate agent to recommend a home inspector. In rare cases, they might push a home inspector to close the deal quickly.
Why Do I Need A Home Inspection?
Sometimes a buyer may think they don't need a home inspection. There could be many reasons to avoid the examination. For example, the property might be so cheap. Or the buyer is in a hurry to close the deal. Or they might be sure that the property should not have any problem. However, skipping a home inspection is not an excellent idea. No professional real estate agents will talk against home inspections.
There are many reasons not to skip a home inspection. First, owning a house has some legal and environmental obligations. Therefore, a home with problems will have legal implications. The second reason is that buying a house requires thousands of dollars. Your mortgage lender won't approve your loan application without a satisfactory inspection report. On average, homeowners spend around 8 years in their homes. That means you also want to think about a future sale. Your home is an investment, and you need to safeguard that investment against potential loss.
Your home inspection report will enlist the service life of appliances in your home. So your water heater might be good for another five years before it will need replacement. That's some helpful information if you want to sell your home later.
How Long Does A Home Inspection Take?
How long a home inspection takes will depend upon several factors. For example, the total time depends upon the size of the house. Inspection time should be less than a separate house for smaller properties like condos. Similarly, the age of the house also counts. Most old houses will take longer to inspect. Time also depends upon the nature of the inspections involved. Finally, it depends upon the appliances and amenities. For example, a house with a pool will take more time.
According to some estimates, it takes 30 minutes to inspect an area of 500 square feet. Thus, the average time for home inspection might be 2-3 hours. An inspector's experience also plays a vital role in the time of the inspection. A less experienced person might take longer to inspect the property.
However, you need to consider two more components to calculate the total time. First, consider the time you spent finding the best home inspector. Secondly, there are many types of home inspections. Thus some enhanced checks will take more time. For example, an extended radon test might take up to 90 days. Finally, it would help if you considered the time it would take to get the final report. This total may be around a week or so in most cases.
Factors That Influence The Duration Of Home Inspection
Each home's design, age, area, inhabitants, and features are unique. Thus, many factors influence the duration of a home inspection. Let us examine some key elements determining how long the home inspection will take.
The Experience Of The Inspector
The more experienced an inspector is, the less time it will take to inspect the house. Therefore, when choosing a home inspector, go for a person with 100+ paid inspections. Or at least find someone with more than one year of experience in the field. A new inspector might seem cheaper, but if the work is unsatisfactory, this is not the money well saved.
The Location Of The Property
The location affects the inspection in many ways. For example, assessing a home in a hilly area is difficult. Similarly, regions affected by floods are challenging to inspect. The inspector must find whether walls and surfaces are wet due to storms or plumbing problems. In rainy areas, spotting structure defects in basement and crawl spaces is also challenging. On the other hand, inspecting a house in a dry environment can be easy and quick.
The Disaster Risks Of An Area
The environment of the property supports it or poses some risks. Therefore, the home inspector should check the property with its surroundings. For example, the inspector must check its foundation and any storm shelters for safety if the house is in an area with severe storms. Similarly, the foundation should withstand earthquakes if the site has a history of earthquakes. This type of information might also reveal insurance costs to reduce financial risks. This extra work will require more time from your inspector.
The Size Of The Property
How long a home inspection takes also depends upon the house size. The size of a property is a significant factor when calculating the duration of a home inspection. For example, a small house will take less time to examine than a large one. Similarly, a two-story house will need more inspection time.
The Age Of The Property
Almost all parts of a house are affected by its age. Not only might its structure be weak, but it might have many cracks and defects. In addition, old houses might need more things to review, as construction laws and building material usage have changed. In comparison, new home constructions comply with the law and require less maintenance. Therefore, you can expect to spend more time for a home inspection if the property under consideration is 20+ years old.
The Accessibility Of The Property
Your home inspector will need access to all areas of the house. It's best to clean & de-clutter the home before you invite your inspector. You don't want them to jump over boxes to access something. For example, areas like crawl spaces and attics are essential but difficult to reach and examine.
The Condition Of The Property
If the condition of a house is good, it will have fewer things to check and vice versa. For example, suppose there are damp patches on a wall. Now the inspector has to find the root cause of the problem and an estimated repair cost. To determine this, they need to check the plumbing, surrounding walls, floors, and roofs for possible leakage and water infiltration. These inspections and findings will take extra time to complete.
The Number And Types Of Appliances
Home inspectors are used to inspecting standard homes with usual appliances and fixtures. However, if a house has some ultra-modern or outdated equipment, it will take more time to examine. For example, a place with solar power or computerized security will need extra work to review.
So, What Happens After A Home Inspection Is Completed?
After a home inspector completes their job, you will get a detailed report about the house. The printed information will include all the essential facts and problems with the home or its appliances. What happens after a home inspection is different for buyers and sellers.
From a buyer's point of view, the report contains what is wrong with the property. The buyer should review the information with the realtor. For example, the buyer might want to cancel the deal if there are severe issues with the property. On the other hand, if the house needs some essential repairs, the buyer might request repairs or a discount from the seller.
From a seller's point of view, the home inspection report may declare a property ok or not. If the property is okay, the seller can stick with its list price or even expect more. However, the seller should proceed accordingly if the report enlists some problems and repairs. For example, they might go for repairs or review the listing price.
How Long Does A Home Inspection Report Take?
An inspector takes only 2-3 hours to visit the house. So you may wonder how long does a home inspection report take. The fact is the inspector might know the status of the house instantly after the visit. However, compiling a formal report needs extra work and time. The standard wait time for a home inspection report is 2-3 business days. However, the report will take longer if the inspection involves lab testing.
Today most inspectors use software or a mobile app to note the inspection and capture different facts. Then, for the final report, the inspector needs to compile the data, print the photos, add comments, repair estimates, etc. Your inspector will guide you about the expected time frame of the report. The home inspection report may be available in digital format earlier.
How Much Does Home Inspection Cost?
As homes vary in several aspects, the inspection costs also vary. The fee also depends upon the area and the inspections involved. The price range for a general home inspection is $200-$600. It will be lower for smaller houses and condos. It will be higher for big and old houses.
In summary, although many variables are involved, the home inspection cost should equal similar houses in that area. You may ask the neighbors for their expenses or check online reviews—request three estimates before finalizing the deal with a home inspector.
Who Pays For Home Inspection?
Who will pay for the home inspection depends upon who is asking for it. In most cases, the buyer pays the home inspection fees. After all, the examination can potentially save a lot of money or trouble down the road. Also, the buyer hires a home inspector they can trust. Similarly, the buyer will need this report to apply for a mortgage, and the lender might have included the home inspection fee in the agreement.
However, in rare cases, the seller will pay the home inspection fee if it is a seller inspection. The buyer may still want to have their assessment, but if the seller's inspection were ok, they would rarely find any new problem.
What Is The Impact Of Covid-19 On Home Inspections?
The worldwide Covid-19 pandemic has changed many things. The housing market is one of them. Fluctuating mortgage, interest, and consumer spending created many waves in the housing sector. All these direct and indirect impacts of covid-19 also impacted home inspections in many ways. For example:
Buyers don't meet face to face with the home inspector to discuss their issues.
Buyers do not accompany the home inspector anymore.
Online and telephonic communications are vital when talking about inspection details.
Top inspectors are doing fewer inspections projects.
Inspections are taking longer to complete due to reduced working time.
The inspectors need extra care while examining the house to prevent two-way touch.
Sanitizing the space and tools and maintaining social distance costs more, hence a rate increase.
Some areas might have restricted access delaying the home inspector's visit.
As we depend on online reports, the quality and expressiveness of the information are vital. Fortunately, online reports present essential facts in an easy-to-understand manner.
The Bottom Line: How Long Does A Home Inspection Take
So how long does a home inspection take? A home inspection report addresses safety concerns. Your inspection report can enlist hundreds of items because no home is perfect. A loose doorknob, broken cabinets, leaky faucets, and faulty bulbs represent a typical home. So you will find several items mentioning similar small items. You can choose to fix those issues to increase your home value. However, these problems are not a deal breaker. 

The home inspection aims to reveal any safety problems like improper installation, termite damage, and structural issues. FHA inspections are required for loans backed by Federal Housing Administration and solely focus on safety hazards. Every room should have proper ventilation, windows, doors, and adequate temperature. The home should be accessible from the street, especially for senior buyers. FHA inspection will ignore cosmetic makeovers. For example, a non-painted home will pass the inspection test, but missing staircases or a faulty heater can result in loan rejection for that property. 

You will need to research again if your lender rejects your loan application for a home. So the time required for home inspections will vary depending on the property size, location, fixture types, and the depth of analyses required.

A general home inspection can last 2-3 hours for single-family homes and 1-2 hours for condos. Therefore, you can expect your home inspection report to be ready for review in three business days. 

The inspection report will be ready in 2-3 days. Of course, this time depends upon the property size and the inspections involved. If you need any help in this regard, please feel free to contact us.