How Much Does It Cost to Renovate a House?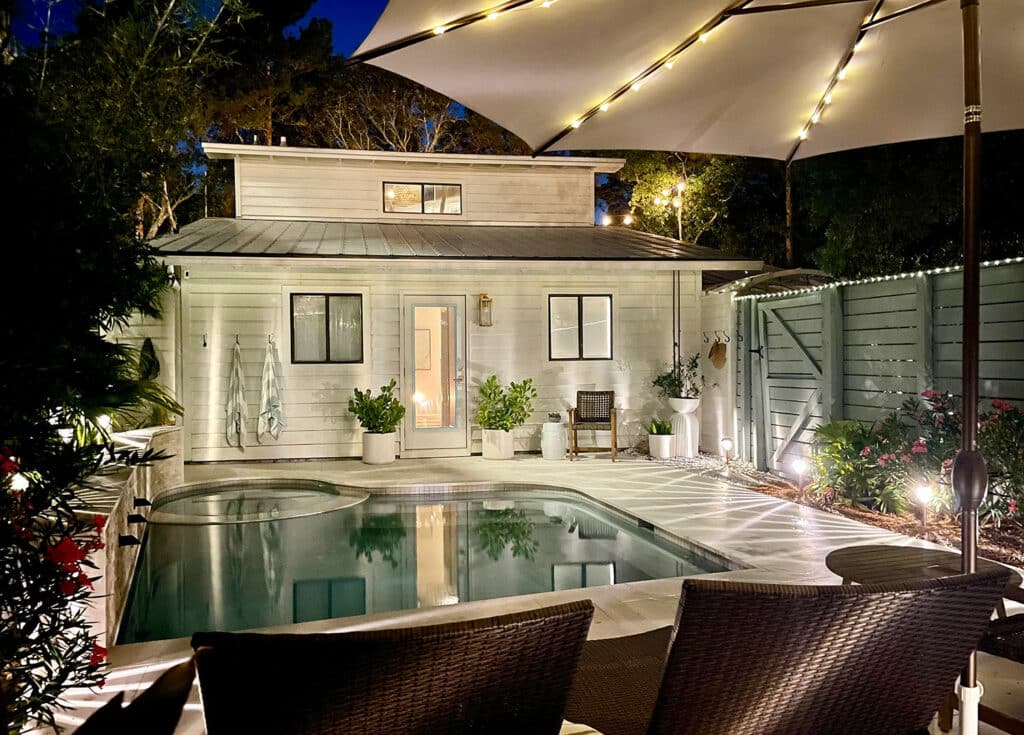 House prices have soared in the US, so it makes sense to renovate your residence for a better living experience. In addition, renovations will increase your home's value if you want to sell your home.
How to Reduce Home Renovation Costs in 2023?
Renovations sound good until you ask, "how much does it cost to renovate a house in 2023?".
What if I want to completely renovate my house?
What is the average cost to renovate a house?
How can I increase my home value?
The home renovation cost will vary by the type of house. You need to focus on value-increasing projects if you want to sell your home. Here in this article, we will give you a well-rounded estimate so you can plan your renovation project without surprising fees. We will talk about potential savings and risks. Let's move forward.
Average Cost to Renovate a House
As per a Houzz survey, the average home renovation cost is $47,000. Because of Covid-19, families are spending less on such projects, and the cost of materials and labor has increased. If you're renovating to sell your home, you need to spend wisely. Statistics suggest that simple projects such as changing the doors, landscaping, and painting provide an ROI close to 100%. A beautiful kitchen is always desired, yet it is the most expensive section to renovate.
So, the average home renovation costs vary from location to location and project to project. You can do a minor home renovation for $15k or spend up to $200k for a high-end renovation.
With a budget of $15k, you can get fresh paint, landscaping, new floors, and countertops. For $15,000-$45,000, you can get everything in $15k plus a full-scale kitchen/bath remodel and marble/hardwood flooring. A budget of $71k-$200k allows you to design a new layout and remodel the kitchen, bath, and floors. Plus, you can get high-end appliances, cabinets, and foundation changes.
What is the Average Cost to Completely Renovate a House?
What is the average cost to completely renovate a house? According to one estimate, a home renovation costs $15 to $60 per square foot. That's a vast range and won't reflect the price tag of your project.
Renovation and remodeling have a difference. Renovation means you're doing a cosmetic makeover. Remodeling means creating a new room or changing the layout. On average, gut renovations cost $60 to $150 per hour in labor service. A complete remodeling will include plumbing, a new roof, appliances, structural improvements, and HVAC.
Most people want a modern layout with an open floor plan. You can achieve that by removing interior walls, which can get expensive if the wall is load-bearing.
Average Cost to Renovate a Bathroom
The average price in most parts of the US will be $20k to $38k, and you can expect an ROI of 60%.
Average Cost to Renovate Kitchen
Adding a kitchen island or pantry are inexpensive projects and yield the highest ROI. The average cost to renovate a kitchen is $23,000 to $135,000. Overall, you can expect to recoup 72% of your investment when you sell your home.
Garage Remodeling Project:
It's a home renovation project that pays well if you plan to sell the house. The average project cost is around $7k-$15k, with an ROI of 95%. For example, the average price of replacing a garage door is $3,907.
How Much Does It Cost to Completely Renovate a House?
What do you want to change? Repainting the property can change the appeal. Changing lights, furniture, and windows can bring a new feel. Getting an estimate for painting projects is easy. First, determine the amount of paint, brand, and labor cost. The same goes for other renovation projects. Before you can calculate the cost of a home renovation, you need to know the price of:
Construction material
Labor
Your time
Building permits
Local code violations
Contractor's warranty
Impact on home insurance
How to Plan for Your Home Renovation Project?
What is the current market value of your property? For example, let's say the value of your home is $300,000. So, the renovation cost of a single room shouldn't exceed $30,000 except for the kitchen and bath. When planning a budget, consider:
Needs Vs. Wants
How will you pay for the renovation?
Get 3-estimates from local contractors
Your home insurance needs
Do you need to relocate temporarily?
Post-renovation costs such as cleaning
Potential increase in your property's value
Estimate 10% for unexpected expenses and delays
How to Estimate Home Renovation Costs?
When creating a budget, categorize projects according to their functionality and ROI. That'll help you ensure you don't go over your budget. Here are some tips to help you estimate your renovation costs.
Hire a Reliable Contractor
Fixing sub-standard work of a contractor can increase both time and money. Instead, choose contractors with excellent BBB ratings, local portfolios, and customer reviews.
Understand it can take longer than planned
It's common for home renovation projects to exceed the desired timeline. That creates frustration if you haven't planned for it. The most common cost would be the price of your temporary residence if you had to relocate for the project.
Save on Labor Costs
Labor costs are 15% to 30% of the total project. DIY projects will reduce your labor cost and expenses. However, the cost will go up if you're not an expert. Durable work tends to save money in the long run.
Save on Material Costs
On average, the material price will be 10% of the project price. You can compare different options to choose one that fits your budget. For example, tile will cost more than wood flooring.
Financing Your Renovation Project
Do you expect to pay all cash? Or will you need a loan to remodel your property? How will you pay back the amount?
According to a 2019 American housing survey, 76% of people pay for home renovation with all cash. That's a great option if you have some savings. The biggest drawback is that you have to wait longer to renovate your home. However, you won't have to worry about credit scores or high-interest rates.
You can also take an unsecured loan to renovate your home. These loans have a higher interest rate, late payment penalty, and application fees. However, you are primarily relying on your credit score for approval. And there is no risk of foreclosure if you fail to make a payment.
That being said, think twice about the affordability of a home renovation loan. Borrowing $25,000 for the next five years will add a significant amount to your monthly bill. Another option is a government loan that lets you borrow up to $25,000 for necessary home renovations. You can't finance a luxury project using a government loan. The benefit is that you can secure a loan with a minimum interest rate and flexible terms.
A credit card is another financing option but with the highest interest rate.
Choosing an affordable financing strategy doesn't seem like the most obvious step. However, it will help you avoid trouble in the future.
Your Home Insurance Needs
You will need a different insurance plan, especially if you make structural changes to the property. Ensure that your contractors carry the proper insurance plan while working on your property. You might need liability insurance and a temporary insurance plan for the renovation work. Your insurance cost might decrease if your home becomes more secure after the remodeling.
Building Permits and Approvals
You'll need a building permit if you're:
Removing walls
Making changes to basement/attic
Renewing electrical fixtures
Changing plumbing features
Installing a new HVAC system
Or doing anything that requires approval from local management
The cost of acquiring building permits will be $400 to $1800. You might also need to hire a structural engineer, which can cost you $300 to $700 per hour. Home remodeling designers will cost up to 10% of the total project price, with architects charging around $100 to $250 per hour.
Cost of Time
One last thing you need to know is the cost of your time. A complete renovation can take several months. Even minor renovations will cause a disruption to your personal life. So how will you handle your work and personal life?
In some cases, you might need to leave the property premises. For example, if you suspect the release of hazardous airborne particles during work—it will be best to live somewhere else for a while, but that will add to your bill.
Renovation Cost By Type of House
Condo
What is the average cost of a home renovation for condos? Compared to a single-family home, renovating a condo is easy as you don't have to worry about the lot space and roof. The average cost of remodeling a new condo is $30k-$40k, whereas, for a resale condo, you can expect to pay $60k-$72k.
Because of recent events, the price of raw construction materials has gone up. The imported material is available in limited stock. The surge in demand is also increasing the price tag. So renovating a condo will be expensive if you plan to use imported materials or furniture items.
Renovating a condo has become challenging because of newly imposed restrictions in various areas. For example, some managements won't allow more than 5 contractors inside, and working hours can be limited. As a result, you need to estimate different time slots for tasks like electrical wiring and plumbing installation. You also need to be flexible with the choice of material, as the pre-selected material may become out of stock at the remodeling time.
Apartment
The average cost of a home renovation for an apartment is $25 to $60 per square foot.
Mobile Home
Renovating a mobile home is different, and it has its pros and cons. The average home renovation cost for a mobile home is around $4,000, but it can go up.
Redesigning your mobile home means getting a new roof, windows, kitchen, bath, and living area. You might want to open up the space. The question is, how are you going to renovate the area? Do you buy pre-made units from the factory and have them installed in your house? Do you allow contractors in your home? Do you have to disconnect utilities while the work is being done? Do you have to move for a while? And do you need a renovation permit from your landlord?
The answers to these questions will determine your cost and timeline.
Townhouse
Renovating a townhouse is similar to renovating a single-family home. A townhouse's average home renovation cost is $25 to $150 per square foot.
Row House
The average cost of a home renovation for row houses is $25-$75 per square foot.
Average Cost to Renovate a House by Location
The average cost to renovate a house is different for every location. For example, you can expect to pay $20 to $100 per square foot in Atlanta. However, in expensive cities like New York, and San Francisco, the average home renovation cost per square foot will be $25 to $150.
Bottom Line: How Much Does It Cost to Renovate a House?
So what's the average cost to renovate a house in 2023? According to one estimate, the average price is $47,000, but if you want a range, it will be $30,000 to $120,000. Home renovation costs in 2023 have gone up compared to the previous years. That is because of high labor costs, shortage of materials, and restrictions on the number of people/working hours.


If you want to see an increase in home value, go for the renovations. Exterior renovations provide the best ROI, while any renovation project that increases space is considered valuable. Prospective clients are always searching for a better curb appeal, stylish kitchen, lots of storage space, and functional appliances/systems. When on a tight budget, choose projects with the highest ROI and use the above tips to save money on your remodeling project.
Home Renovation Cost: FAQs