How to Modernize Your Home? Easy Guide
How to Modernize Your Home?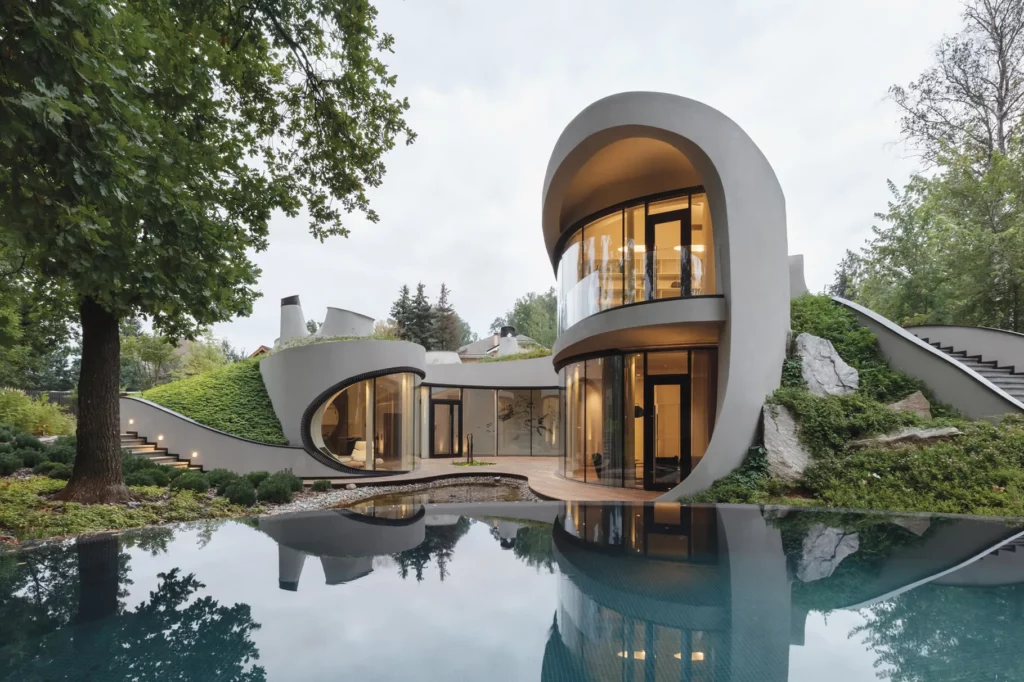 Modern homes appeal to almost everyone. Minimalist style, lots of natural light, and different architectural styles contribute to the look of modern homes. It's hard to set a specific standard for modern homes as this home type can combine more than one style. You can modernize your home by opening up the space and adding new functionalities, thus increasing the value of your home. For example, creating a home office gives a modern touch. We can update our homes in various ways. (Some of you might enjoy a vintage look, but that doesn't mean the house can't be modern. Modern homes go side by side with the vintage/traditional/European look. More on that in a bit).
Modernizing your home doesn't require an extensive remodeling project. Instead, we start with a vision, take strategic steps and create a budget to update our homes. In these upcoming paragraphs, we'll cover the details (and exciting renovation projects).
How to Update Your Home on a Budget?
Small-scale home improvements can update your home and also increase its value. Renovation projects don't have to cost $70k. You can begin with a small budget and make gradual changes to your home. The goal is to create a better living space within a specific budget. Let's see how we can get this done.
Update the Walls
Removing a wall or two can open up the space in your home. Our home is a structure surrounded by walls and a roof. Changing up these sections not only modernizes but also improves the lifestyle quality inside your home. Repairing drywall can be a DIY task, but you can hire a general contractor. The next job is to paint the property. It can cost you $1,500-$3,000. Painting freshens the look of any house, as you have unlimited color choices. Exterior painting is a bit more expensive as you must choose weather-resistant color material.
The only downside to this project is the wrong color choice. It's best to go with neutral shades if you want to sell your home. Maybe talk to a local realtor or property designer to see what's trending in the area. However, choose neutral shades of white to stay on the safe side. Another point is not to ignore the preparation work if you're painting yourself. Professional painters will prepare the surface (fill cracks, holes, seams, and imperfections) and then move toward the painting job. Preparation helps you create lasting results.
Create Open Space In Your Home
There are several ways to modernize your home. First, just close your eyes and imagine for a while. What do you see in a modern house?
Lots of natural light
A harmonious color scheme
Open space
Easy navigation
Peace
Modern infrastructure (Tiles, cabinets, facilities, efficient temperature control)
Now it's possible to include all these features in your home. Here are some tips:
Bring Large Mirrors
Mirrors reflect and create more light in the house, especially if two mirrors are parallel. The reflection will open up the space, giving the illusion of more space even in a constricted apartment. Plus, mirror decorations create a royal effect. It feels like you're living in a grand place.
Bring Large Furniture Items
Investing in heavy furniture items seems counterproductive if you live in a small space. It seems logical to buy several small units instead of one signature item. However, doing so blocks the white space in your home. Instead of having five individual sofa chairs, invest in one bulky item and leave the rest empty. The same thing applies to decorations. Avoid tiny ornaments as they tend to distract vision and create a sense of a cluttered area. Instead, choose one signature-decor item.
A modern home is not one bombarded with technology. Instead the term modern home aligns well with "green living." It's a house that handles energy consumption well and doesn't produce noise or other environmental disturbances. Modern living allows you to live better with a flow.
Add New Lights to Your Home
Lights play a crucial role to modernize your home. Use simple lighting fixtures—warm and relaxing glow that spreads through every corner. First, you need to take care of a few steps:
We need evenly spread light in the house. Bright and dim corners don't leave a good impression.
Use soft light that is easy on the eyes and lets you explore the home easily.
Update the Windows
Update your home windows. Invest in triple-pane windows for better energy conservation. You can also replace window frames for a modern appearance. You have four choices i.e., wood, clad, aluminum, and vinyl. Wooden frames look beautiful but require frequent maintenance—painting and termite spray. Vinyl doesn't require maintenance. Architects prefer aluminum because of its lightweight structure and durability.
Replacing windows isn't necessarily budget-friendly, especially if you want to adjust the view. Choose to repaint only if budget is an issue. (It will also freshen up the appearance).
Hint: Go with large ceiling-to-floor windows if you want to open up space and are changing windows. This will introduce more light and air in your home, but it also depends on the outside view.
Spruce-Up Your Bathroom
Outdated bathrooms and kitchens don't look modern. In small homes, every section of the property tends to be useful for residents. However, bathrooms and kitchens are crucial in any residence. So let's first talk about the bath. What can we do about this section to modernize your home? A few things maybe:
Renovation vs. Remodeling: Bathroom remodeling is a large-scale project like adding/refinishing/replacing tubs or relocating/reinstalling new plumbing fixtures. You don't have to go after a $30k remodeling project. We can use small projects to create a dramatic look. Here are a few things we can do:
Painting
Replacing fixtures & hardware
Shower curtains
Paint the bathroom: Moisture and water issues can damage the paint and overall appearance. Fix the leaks and then paint the bath nude or contrast with the home paint color. Both options will look good as long as it's not overdone.
Replacing Plumbing Fixtures: Outdated fixtures (taps & faucets) give the impression of an aged property. Change lights, paint, and these fixtures, and you'll have a bathroom with a brand-new appearance. Brass is expensive, but it adds a luxurious touch to your bath. For bathroom design, you need rust-proof and elegant material. You might already have good equipment in your bathroom, but we can consider new additions like:
Stainless Steel: Very affordable and versatile material. It's a rust-resistant material and comes in various designs and functionalities. It's also easy to clean the accessories. You will find most bath accessories made in stainless steel, and it's possible to find affordable choices that match your budget.
Brass: Want beautiful finishings? Brass is the most trusted bathroom fixture material. It's slightly more expensive than stainless steel but still affordable and rust-resistant.
Aluminum: Look around, and you'll probably find aluminum material in your bath or kitchen. Aluminum is also rust-resistant, but it corrodes quickly without proper maintenance.
Copper: Looking for a sumptuous brown shade? It's a rust-resistant material but needs care.
Gold: Want to add something expensive to the bath? Gold is an excellent option that doesn't rust and looks royal. Gold is mainly used to add finishing touches to faucets, bath accessories, holders, etc.
Upgrade Your Kitchen
Now we're talking about the most crucial section of the house: The social media center of your residence. Here you will cook and talk about important matters. You can design your kitchen however you want. There are countless design options for every size & taste. However, functionality comes first. You should customize kitchen according to your preferences. How do you like to cook? Do you want to work in a specific order? Or are you a person who cooks five dishes at the same time? How do you like to store grocery items? What type of appliances do you want?
Kitchen renovation is a must to modernize your home. First, you'll paint the kitchen and then replace the hardware. Your kitchen is made of essential components like countertops, cabinets, stove (cooking equipment), appliances, ventilation systems, lights, and plumbing fixtures. Next, you can repaint the cabinets and replace the hardware. A sleek modern hardware and a fresh coat of paint can transform the look. Brass handles might look good, and you can also remove cabinet handles for a smooth, modern look.
Stainless steel cabinets are durable if you are planning to renew the cabinets. In addition, the metal color and finishing is an excellent choice to modernize your kitchen.
A modern kitchen also has good ventilation and lighting. Think about using lights inside the cabinets for better visibility. For ventilation, you will need to work with an expert contractor and see what can be improved.
So we have talked about painting, lights, ventilation, cabinets…what else are we missing? Countertops? Outdated countertops can downplay the look and value of your kitchen. You can choose to replace or polish the current ones. Marble is a long-lasting construction material, but it's expensive. However, concrete and granite countertops are good choices.
Update Floors
Update the flooring. That's the answer if you ask how to modernize your home. You will usually find two options for flooring: contemporary and mid-century styles. Modern design is inspired by the 20th century, whereas contemporary design combines different types.
Modern flooring has a few unique features like earthy & soft color palettes. In addition, you will see the use of natural materials like wood & stone. Some designers also use synthetic material that mimics natural stone and wood. In a modern home, you'll see the focus is more on functionality, simplicity, and streamlined design.
Invest in Curb Appeal
Curb appeal is an area where you can invest and recoup 100% of your investment. You can try indoor and outdoor plants: a budget-friendly way to modernize your home. Outdoor landscaping is a must-have for an attractive curb appeal. You don't have to redo the entire curb appeal, but you can declutter, improve the landscaping, repaint the exterior, repaint the front door and mailbox, bring some colorful windows, and repair windows…and you should be good to go.
Add Finishing Touches to Modernize Your Home
How to modernize your home in a better way? You would have covered all significant sections after all this renovation work. What's left to modernize your home?
Finishing touches! So far, we have focused on curb appeal, kitchen, and bath. Finishing touches can take the updates to the next level. For example, you can replace electrical switches and boards. You can polish/replace the decor items. For example, think about changing the shower curtain and painting the sofas.
The Bottom Line: How to Modernize Your Home?
Google is a quick way to learn how to modernize your house. You can find different ways to modernize your home: options for every budget and taste. Modernizing your home helps if you want to sell your house or just want to increase value.
Start with a plan for basic projects (like kitchen and bath updates). Decide how much you want to spend and which types of updates you need. You can get price estimates online or contact local contractors in your area. For finishing touches, you can contact an interior designer. Choose decor pieces that can complement your home's design scheme. These small changes don't cost thousands of dollars yet they can change the entire feel & appearance of your property.