How Much Would My House Rent For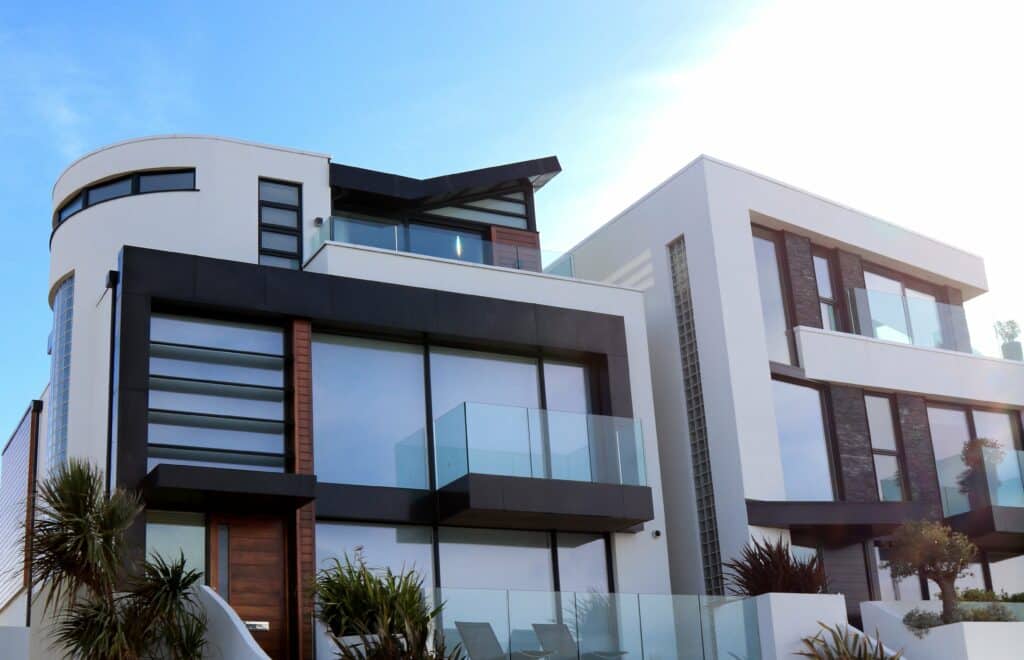 You are planning to relocate to a new home, and instead of selling your home, you decided to place a "For Rent" sign at the front gate. Renting your home will be a constructive decision if you only know how to set a fair rental price.
You will be tempted to charge a high premium for your home compared to other properties in the locality. But charging a rent price that is way too high will cause your tenant to leave. On the contrary, setting up a rent price that is too low will hurt your bottom line.
It will leave you with the big question, "what is the rental value of my home?"
Deciding on a decent rental market value is the key to acquiring great benefits from your rental property. Below we will be discussing ways that can help you estimate rental value. We will also review some essential factors that may affect the rental value of your home.
So, let's get started.
Methods for how to determine rental value
Evaluating a fair rental value for your home is challenging. The rental value depends upon the size of the house, amenities available inside it, and your current need for money.
If you are still contemplating the rental market value of your home, we have some quick ways you can use it to calculate the rental price sweet spot for your unit.
Use Rental Value Calculator
Among all other real estate valuation methods, the online rental calculator is the quickest and easiest way of estimating rental value. The rental value calculator gives you a sound basis for renting your property. Although the estimated rental value won't be 100% accurate, you will get a vague figure and sense of the price range.
Online rental calculators are free, so you can use multiple online calculators to estimate the rental value. However, while choosing an online calculator, choose one that collects data from reliable sources. It will ensure that the estimated rental value is neither too high nor too low.
Moreover, while looking at the rental rates through the online calculator, check the median error rates. It will give you a good idea of how far off the rent can be.
The calculator will require your address and postcode to determine the prevailing rental values in your neighborhood. Along with considering the rental value calculated by the online calculator, your personal goals and financial needs will sum up the rental value fairly.
However, the online rental calculator has its limitations. The calculator will not consider certain variables— for instance, the unique amenities available in your home, expenses, and financial needs.
Contact Property Managers to Determine a Rental value
A property management company is a credible source for determining the rental value of a property. They know about the rental market values of comparable homes in the vicinity.
Besides, they also have reliable and authentic sources for specifying the rental value. Therefore, based on the data and their understanding of the market, they will be able to give you a significant rental value.
Calculate Rental Price per Square Foot
What if I don't have any similar rental units in my locality? How would I calculate the rental value of my home? In that case, you can refer to the rental price per square foot technique for determining the rental value. Applying the rental price per square foot to your home will give you a rental price estimate.
To calculate the rental price based on the square foot area of your home, you simply need to divide the rental price by the total square footage of the unit.
For instance, you have a three-bedroom house with a 1500 sq. ft. area. There is no similarly-sized apartment in your neighborhood. However, a two-bedroom apartment nearby has a total area of 1000 sq. ft. and a rental value of $1250 per month. Now, calculate the rental price per square foot of the nearby house, i.e., $1250/1000 sq. = 1.25 per square foot.
To calculate the rental value of your apartment based on the square foot area, you have to multiply the total sq. Ft area with the rental price per unit, i.e., 1500 × 1.25.= $1875.
Based on this calculation, you can now demand $1875 rent for your home.
Work With an Agent
If you are still unsure about the estimated rental value of your home, the simplest way with greater chances of accuracy is to contact a real estate agent.
Real estate agents are professionals. They know the ins and outs of the rental market. They will take into account every minor detail about your home and give you an accurate rental value that is neither too high nor too low.
Real estate agents have authentic resources as well. They have access to the MLS database and have all the necessary information about the rental home market.
With a trusted real estate agent, you will be able to set a fair rental value for your home that has the potential to attract good tenants.
Factors affecting on rental value
Calculating the rental estimate of your property using the ways mentioned above is a swift process. However, there are certain factors that a homeowner must consider while evaluating the rental value of his home.
This section of the article discusses all the major factors you must analyze while setting up rental rates. Considering these characteristics will help you set a worthy and fair rental estimate for your home.
Property Worth
Some experts suggest that the rent price should be a percentage of the home's market value. They recommend setting a rent price at 0.8% to 1.1% of the home's total value.
For example, if the home has a net value of $250,000, a landlord could charge between $2000 and $2750 each month. However, if your home is worth $100,000 or less, it's best to charge rent closer to 1% of its value. But if your home is a luxury mansion with a higher market value, let's say it's over $350,000, then the landlord must charge less to attract more tenants.
As a general rule of thumb, remember to set a rental value that sounds affordable. Placing a high-end rental value will ward off good tenants, and your space will remain vacant.
Check Out the Local Rent Charges
The best way to get a ballpark rental figure is to consider what other landlords are charging in your area. A tenant will compare the rental value of similar units in a particular area. If a landlord demands more rent, they will struggle to find a tenant willing to accept their terms and conditions. Moreover, a home value estimator will also gauge the rental value based on other comps. So, keep in mind the rental value of your competitors.
While comparing, you must consider some critical aspects of all the properties to calculate a fair rental value.
While making the comparison, make sure you have picked similar properties. For instance, if you rent a studio apartment with a total area of about 500-600 square feet, you need to compare it to an equally sized home.
During the comparison, make sure to count all the similar characteristics of all the properties. For example, the number of bedrooms, bathrooms, the total covered area, and recent renovations are critical factors in finalizing the rental value of your home.
The property's location is also a nailing attribute in deciding the rental value. For example, properties near schools, shops, and leisure facilities are highly valued.
The amenities are available in the home being rented out also affect the rental value. For example, garbage disposals, dishwashers, and laundry facilities are most sort-out luxuries by tenants. Therefore, you can set a handsome rental value if your house has these amenities.
After analyzing all the features and specifications of comps in your area, it is best to reach out to a local real estate agent to calculate a fair rental value. They will help you determine a price range beneficial for you and your tenant in general.
Consider Demand
The tenants' demand and the economic shift also affect the rental cost. If your neighborhood's economic conditions are not favorable, fewer people can afford rental apartments. During a crisis, tenants look for smaller, cheaper home units.
The demand for rental homes is also affected based on the varying seasons. During peak season, when more people are looking for rental homes, the rental value will increase and vice versa.
To accommodate the tenants, landlords can charge more for short-term leases. For example, if the tenant wishes to lease the home for a year, you can set the rental value to $900 per month. Whereas if the tenant wants the unit for a short-term lease, you can charge $1000 per month.
So, while determining the rental value of your property, do consider the demand of the tenants. If the demand is less, the rental rate would be cheaper. But after surveying the market, if you think the demand for your type of unit is high, you can set a rental value best suited to your needs.
Rent-Boosting Features
The rental value of a home unit gets affected by the amenities available on your property. Certain comforts and luxuries significantly boost the rental value of your house.
Particular high-end amenities such as a swimming pool, alarm system, CCTV, and security guard are bound to increase the rental estimate value. These luxuries constitute about 3% - 15% of the rent. Thus they require frequent maintenance and repairs. The tenant enjoying these amenities is liable to pay for them.
Landlords refuse to provide certain conveniences such as garbage disposals and dishwashers. They require additional maintenance and repairs. If you want to attract a good tenant, ensure the in-demand facilities within your property.
If the house is in a hot and humid area, tenants prefer to lounge in a house with a central air-conditioning unit. The rental price will spike slightly, considering the maintenance cost of the air conditioning unit.
Complimentary wireless service is another comfort that renters look for while searching for a rental home. If your home has internet, the rental value will be a plus point.
Tenants also admire rental homes having lots of storage space. Extra closets, especially walk-in closets, will set the rental price on higher grounds.
Consider all the amenities within your unit. And if you can't find a property with similar facilities, count them while calculating the estimated rental value.
The Bottom Line: How much would my house rent for?
There is no one-size fit answer to this question. But since we discussed all the tools and factors in our context, you can set a rental value that sounds welcoming to the renters and is profitable for you.

Besides, considering all the above factors, ensure the property is clean and presentable. A well-maintained house with clean rooms and fresh paint will create an excellent first impression on the prospective tenant.

Considering and analyzing the comparable properties, the current demand of the market, the amenities, and the expenses you incur on the house will help you set a fair rental value.

Well, now you know how to estimate rental value. Consider all the factors to enjoy a decent profit through your property.