How To Determine Land Value and Factors That Influence Land Price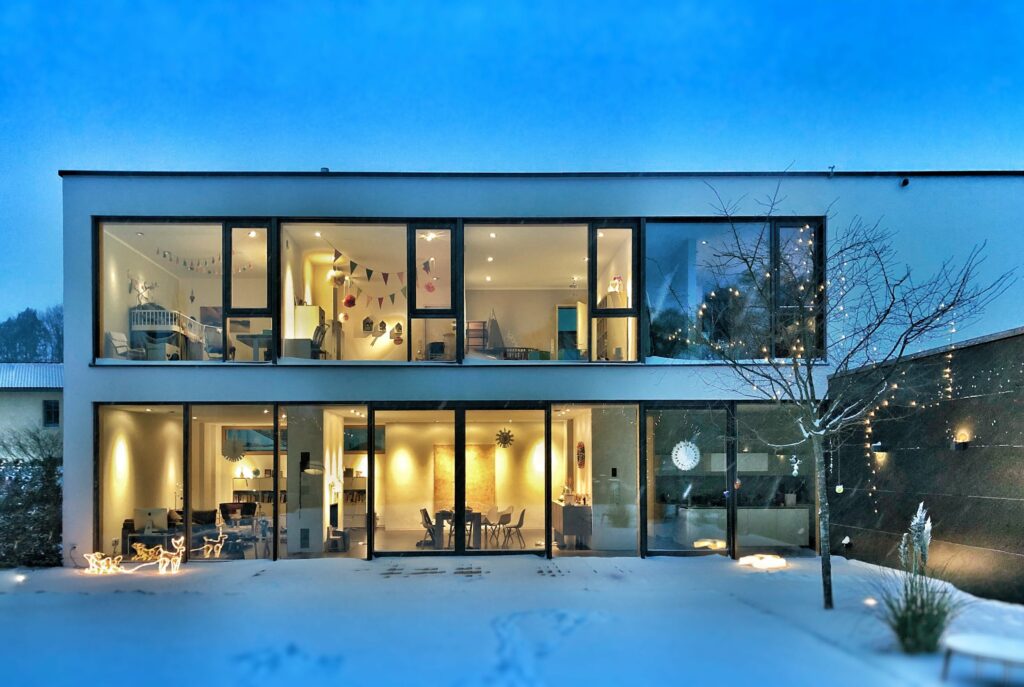 Have you thought about selling or buying land but do not know where to start and how to find the land value of a property? Perhaps you do not even know what a reasonable price is. If you are wondering how to determine land value, then you know that the true worth of your land will be revealed only when you sell it.
On the other hand, if you are only looking for the ballpark, you can determine land value. So, without further ado, let's dive right into it and help you understand how to determine the worth of your land.
Why Do You Need To Estimate Land Value?
A land value estimate may be required in a wide range of situations. Especially during an inheritance, a divorce, and before filing a tax return, or even before selling a house, it is important to conduct these checks.
How is the land value determined and how using objective criteria for determining its market value? About the market conditions at a given time, the market value of a good is the price that can be obtained after the sale. A similar good offered for sale at a time is considered when calculating this price. It would help if you displayed a price comparable to other goods on the local market.
By doing this, you can sell your land more quickly and limit the time the buyer has to negotiate.Too low a price can cause buyers to distrust you and cost you some money. A price that is too high greatly reduces the number of visits and generally leads to many negotiations.
You must therefore estimate your land as accurately as possible if you want to sell your property quickly and effectively. So, now you don't have to worry about what is land value.
How to Calculate Land Value?
To get a property or home value estimate, you need to consider a couple of factors. It means you analyze the vicinity's location, size, and properties. You also need to evaluate the conditions of the current real estate market.
Remember, calculating the land value is not an easy to process. the most accurate calculation, closest to the nearest hundred, is possible if you first take the average worth of the lands sold in the area. Next, you can use it as a fair cash value, and you are good to go. However, this is just one of the several ways to estimate land value.
Several Methods How To Determine Land Value?
Below are a couple of ways that you can use to find what your land is approximately worth.
1. Utilize a land value estimator
The land value estimator is an effective way of finding the approximate worth of your land. It enables you, as a developer or landowner agent, to analyze the value of land and use cost factors to have a broad understanding of the subject matter. It also helps you assess whether it is feasible to build one or multiple properties on a piece of land or sell it off. 
But remember that the estimator will not determine the land value for you. It will only give you a quick appraisal of the worth of the development site. It is an excellent way to establish affordability before making a beneficial decision. 
2.  Get an appraisal
To carry out a successful appraisal and determine land value,' you must do considerable research. The first thing to do is to find a qualified professional, which can be done by searching online. For greater authenticity, you can opt to ask for a referral from a real estate agent or the bank. 

3.  Use a local land value of the property for estimates
It is one of the simplest methods to help you determine the land value and be on your merry way to making the best decision. You need to start this process by searching for other lots for sale in your area.
Feel free to search online or on a dedicated website that allows you to see the lands on sale or that have been sold in the last couple of months. Ensure that the lots you scrutinize are based in the same geographic area. The smart thing to do in such a case is, to begin with, a small radius and move out only if there are no similar properties around. 
If you reside in an urban locality, your search can be limited to properties situated within 0.8 km of the land. For properties located in the suburban area, you can use a radius of 1.6 km and 8 km for rural areas. 
In case you do not want to carry out the leg work, you can always visit the office of your local land assessor and find prices paid for comparable properties. 
Factors That Influence land value of property
1. Borrowing capacity
One of the main factors that influence to estimate of land value is whether prospective buyers can borrow the necessary capital. It is therefore imperative to pay attention to interest rates. A rising price will result in fewer budgets available for prospective buyers.
Real estate markets are also affected by banks' extreme attitudes. The ability to borrow money is becoming increasingly difficult, and prospective buyers must take out larger loans.
2. Energy certificates and the price of energy
The energy efficiency of a home is also evaluated today. Energy performance certificates (PEBs) have been introduced to determine eco-efficiency. It will be more difficult for houses whose results are not good to find a buyer, so the price will need to be lowered.
3. Consumer Trust
It is also important for consumers to feel confident about our country's economic future. It is common for potential buyers and sellers to wait until consumer confidence increases before making a purchase decision when it comes to the stock market also influences the real estate market also influences real estate.
Investors often look to the real estate market for an alternative investment during market malaise, investing in small buildings or individual entities.
The Final Word on How to determine Land Value
Knowing how land value is determined irrespective of the purpose you are evaluating it for is essential. Whether you are thinking of selling your land, buying a property, or building on it, you need to be aware of the various methods to analyze the worth of the land in question.
Calculating land rental value or overall worth for tax purposes can be tricky, but the process will become easier the more you familiarize yourself with it. You can always opt for a land value calculator to streamline the calculations or hire a professional appraiser to do it for you.
The Bottom Line: How To Determine Land Value
In addition, it is not difficult to find estimates of comparable land and make appropriate assumptions based on that number. Remember that these methods will not provide you with an accurate number but rather the approximate worth of your land. Good luck!