What is the Fair Market Value (FMV) of a Property?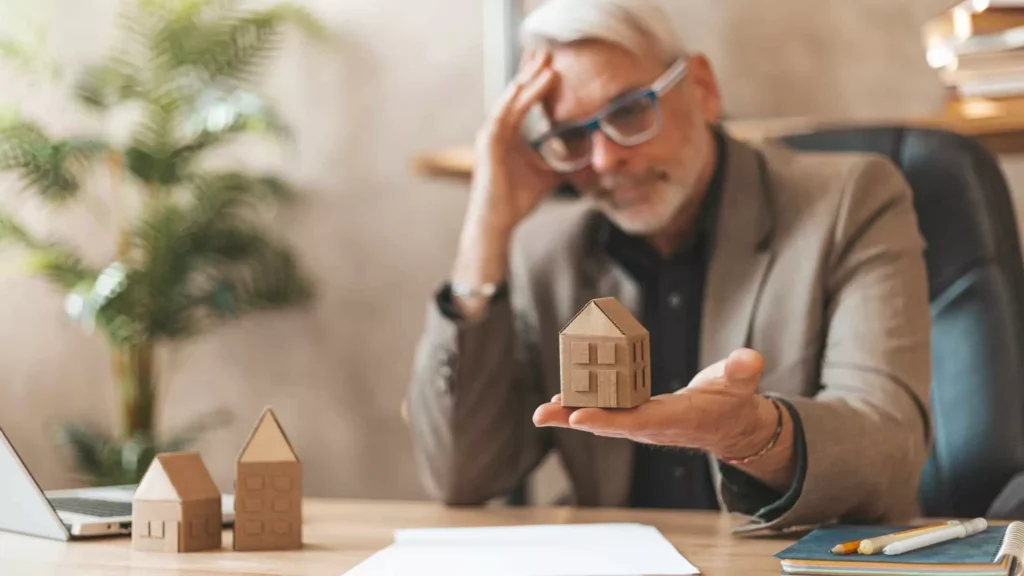 What is fair market value? Fair market value is used widely in the stock market and real estate. You can think of it as an acceptable price of common stock. In addition, it's a number considered fair by 3rd party reviewers and appraisers. 
You can list your home or stock for any price. The listing price is under your control, but how much will people pay for your product? Fair market value is the generally accepted/supported price by the market. You will often see the abbreviation (FMV), which means the same thing. So FMV is an acceptable price for a stock or property. You will attract buyers if you try selling for the fair market value.
Various tools are used to assess the fair market value of financial assets. In this article, we'll discuss how to determine the fair market value of a home and why it's important.
The fair market value price is crucial if you want to sell your home. So let's learn more about it. 
What is Fair Market Value for Real Estate Assets?
What is fair market value of your property?
You'll hear this question if you are planning to sell your home. The fair market value is the price a buyer is willing to pay for your home. You can set any cost, but buyers only pay a specific amount. Sometimes, fair market value comes in a range. For example, $140k-$150k can be the acceptable price range of a property. You can get more specific by using tools like home inspection and home value estimator.
The fair market value of a property remains unaffected by market conditions. For instance, buyers and sellers should have sufficient knowledge of the marketplace. Therefore, there shouldn't be any pressure. However, if outside circumstances (like Covid-19 or political situation) affect the price, then that's not the fairest price. That's the technical definition. People buy and sell in unsupportive market situations. In such cases, the price you receive or pay can be different. However, experts agree that a price is fair if you are not experiencing pressure because of outside circumstances.
Sometimes, the fair market value doesn't represent the property's actual worth. Instead, it estimates what buyers should pay for the house. We will explain that.
Why don't some properties sell for fair market value?
A seller can choose to sell below or above the fair market value. That happens daily in the real estate sector, and it doesn't surprise us.
Sometimes, because of personal circumstances, sellers accept a lower price. For example, they might be going through difficult situations like foreclosure, divorce, job loss, death in the family, or personal problems. In some instances, the house is damaged by fire or water, and the FMV rule doesn't apply. If you want to sell your home fast, you might give a discount in exchange for a quick sale.
And sometimes, buyers are willing to pay more for a property. The reason can be a shortage of suitable properties on the market or a personal situation.
When finding the fair market value (FMV) of a house, you will need to consider real estate comps. Comps are recently sold homes in your neighborhood. The sales price of the comp will help you determine the price of a house. Let's say there is a lack of housing inventory, and you pull real estate comps from the last month. You can see how the market has reacted in the previous four weeks. You can predict how the sale will go for your home.
How Fair Market Value is Calculated? 
Several factors contribute to the fair market value of a home. First, we will go into detail about how you can calculate the fair market value of a property.
The fair market value of a home is different from "market value."
Market Value: The fair value of a home is calculated without considering outside pressure. However, "market value" considers the supply and demand cycle. For example, let's say the fair market value of a home is $200,000; however, there is a lack of inventory, so the market value becomes $210,000.
5 Ways to Determine Fair Market Value of Your Home
Let's see how you can determine fair market value of your home using this simple approach.
Real Estate Comps
Real estate comps or comparables are properties similar to the home under consideration. For example, let's say you want to sell a 1300-square-foot condo in a lovely school neighborhood. Your comparable properties will be similar condos located in the same community. You can analyze the prices of recently sold condos in your area and take an average to determine the value of your home. That won't be difficult if the properties you're comparing are in good condition and share the same construction date. All condos built in 2010 in the exact location will have a similar construction style and shape. There can be exceptions if a property is damaged, well-maintained, or renovated. In that case, you will need to adjust the value of comparable properties or find other suitable comps.
Real estate experts widely use real estate comps to determine the fair market value of a home. When finding real estate comps, always look for sold listings. You can look at currently active listings, but it's best to see sold listings from the past three months. For example, two homes in the same neighborhood with the same square footage can sell for different prices. Homebuyers might pay a higher fee for features like an additional room or upgraded kitchen. Looking at sold comps will give you insights into the market. You can renovate your home if it makes sense or highlight features of your home that will attract buyers.
Do the Comparative Market Analysis (CMA)
You can also determine the fair market value of a home by using a CMA. Finally, comparative market analysis is a way to gauge the price of a home using real estate comps and unique features. Your real estate agent can do a comparative market analysis for your property.
For instance, your realtor will compare similar properties to yours, but it won't be a general comparison. Let's say you own a 2,000-square-foot property, but you just added a water feature, new HVAC, and window treatments. Your home is also closer to the school, making it an ideal spot for families with young kids. It's also located in a peaceful neighborhood with no recorded criminal activity. Your real estate agent will assign a value to each unique feature of your property. For example:
Proximity to school is one feature.
A new HVAC is attractive to buyers.
Your agent will look at other homes. A home with an additional room will score more points than your property.
You need to include at least three comparable properties in your CMA. Some realtors will consider 5+ properties to understand the market situation. For example, consider a home similar to yours but with marble countertops, energy-efficient appliances, and tile flooring. The property is priced at $175k. You must make those upgrades if you want to sell for $175k.
Once all the data is collected, your real estate agent will compile a report. In that report, you'll see three price estimates for your property. And there will be an explanation for each number. So a CMA is more than a real estate comparison. It's a detailed document that helps you find the fair market value of a home.
Use a Home Value Estimator
You can use a home value estimator to calculate the fair market value of a property. A home value estimator can be found on popular real estate websites like Zillow, Trulia, and RealAdvisor.
Most real estate websites will use your property address, recent listings, and market situations to estimate your price. It won't be the most accurate estimate, but you can consider it a starting point. You can try the RealAdvisor home value estimator if you want to know the market value of your property.
Order a Home Appraisal for a Second Opinion
Do you want more details? An appraisal can help you find the fair market value of a home. You can also use a professional assessment to support your listing price.
So what goes into a home appraisal? First, you will work with a licensed real estate appraiser in your area who will provide a price estimate based on the condition of your home and real estate comps. An inspection differs from an appraisal because the appraiser will not look for hidden issues. Instead, your appraiser will judge the condition of the property, repairs required, and improvements made. After that, you'll receive a report. You can only use this appraisal for personal reference or show it to potential buyers to protect your listing price.
The buyer's bank will likely request an appraisal at a later stage.
What happens in an appraisal?
Appraisers are licensed professionals to look at your property in its current condition. Prepare the house before you invite the appraiser. Your preparation can include mowing the lawn, decluttering the property, or removing precious collections. You want to give space to the professionals so they can do their job efficiently. If you're planning to move, it's time to store your belongings, so the home looks clean and presentable.
Furthermore, it's not recommended to justify the home's condition or argue about specific results. You can talk to your agent if you want to highlight certain features of the property.
Get a Home Inspection
Calculating the fair market value of a home involves several steps.
You need to look at your home from every angle. We are talking about all these tools to estimate your home value. One such tool is a home inspection.
An inspection doesn't provide a price estimate for your property. However, it's a tool to confirm that everything is okay with your property.
Most people are ready to spend a few hundred dollars on cosmetic repairs when buying. The real problem appears when expensive repairs are required, and buyers want to protect their investments. An inspection contingency is included in real estate contracts. So before finalizing the sale, the buyer's agent will require a home inspection.
We suggest inspecting the property before listing your home. It will cost you $300 or slightly more for a home inspection. Consider it an investment or a safeguarding policy against future issues.
How to Use the Fair Market Value of a Property?
Fair market value (FMV) is not just used for selling purposes. You will find this word whenever you want to buy insurance or pay taxes.
How to Determine Taxes Using the FMV?
What is the assessed value of your home for tax purposes? Every year, you receive a municipal property tax bill based on the fair market value of your home. Let's say the FMV of your home is $200,000, and the current tax rate in your area is 2.5%, then your property tax will be $5,000. That number can change every year based on market conditions.
FMV also plays a role when you inherit or gift real estate to someone. There are estate taxes, inheritance taxes, and capital gains taxes. All these taxes are applied to the fair market value of your home. (Capital gains tax is the difference between the sales price and FMV. For example, if the FMV is $200,000, but the sales price is $225,000, then you will pay capital gains tax on $25,000).
Insurance
The fair market value of your home will impact your homeowner's insurance, especially when you're filing for a claim. An appraisal is used to calculate your monthly insurance costs. The idea is to determine the fair market value of your home and any risk/liabilities. Then, depending on your insurance plan, your insurance plan will cover the FMV of your property. For example, suppose the fair market value of your home is $200,000. Then, in case of property damage, your insurance company will pay you up to $200k to cover the FMV price.
However, replacing that same property might cost you $250k. Some high-cost insurance plans cover the cost of replacing/rebuilding your property. It's something you need to consider before investing in an insurance plan.
Legal Disputes
Fair market value is considered when handling property disputes, like when two heirs or partners want to sell a home.
The Bottom Line: What is Fair Market Value (FMV)? 
At first glance, FMV sounds like a technical term, but it's an everyday number used to evaluate financial assets. You will hear this word from stock exchange investors, insurance brokers, financers, homeowners, agents, appraisers, and even banks. FMV is the balance point where buyers and sellers meet each other. FMV is the price a buyer is willing to pay for a property. And it's a price a seller is willing to accept. 


So the fair market value of a home is a reasonable price based on expert opinion and market conditions. Next, we discussed how to determine the fair market value of a home. We also discussed how fair market value is calculated using tools like a home appraisal, value estimator, and CMA. 


A comparative market analysis is a technical evaluation of a property, while an appraisal is a professional review of your home. Both tools are necessary to come up with a fair number because we usually consider at least three values to find the fair value of an asset. All in all, it's a tool used by realtors to verify the value of a home. There can be slight variations, like a home with FMV of $150k could sell for $152k. However, most properties sell for fair value, and if you want to sell your house fast, then you need to target the FMV.