What Is a Real Estate Agent Commission?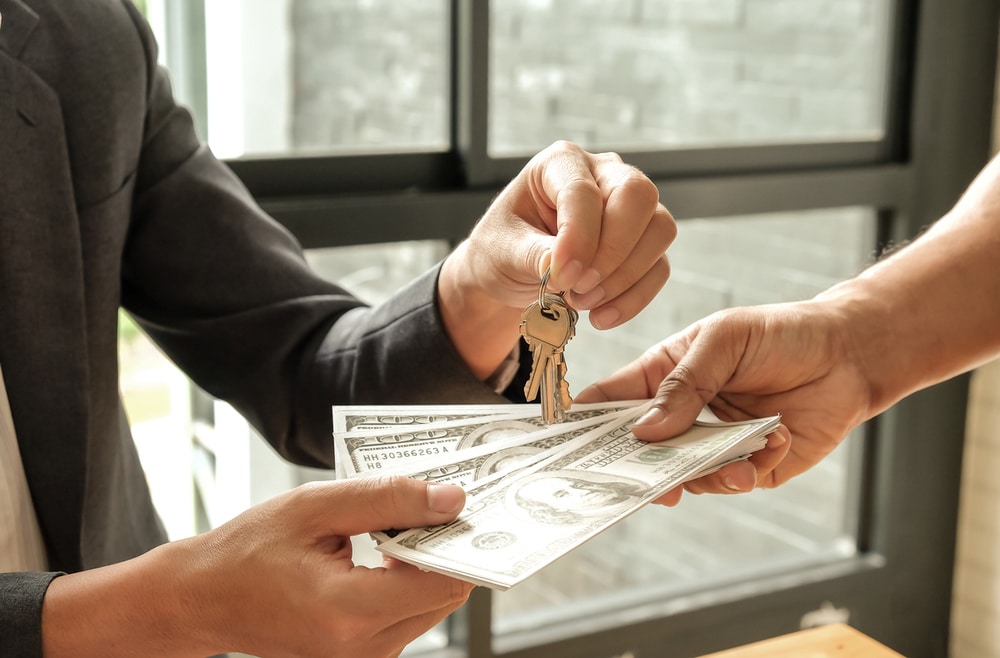 Before describing its operation, it is necessary to provide a brief description of what a real estate agent commission does. Are you curious about how real estate agent commissions work? Agents receive commissions as a means of reimbursing themselves and of running their businesses.
How much real estate commission? And how does it work for agents?
An average real estate agent commission covers most of the fees associated with selling or buying a property for an agent, including:
Respond to customer inquiries and communicate with them;
A property's value should be estimated;
Prepare home appraisal, find out the home appraisal cost and publish the announcement of the property;
Search for potential customers for the property;
Conduct property visits with clients and make owners aware of your findings;
Take care of the negotiation;
Assist the buyer or seller in organizing the meetings necessary to complete the purchase or sale.
The purchase price of property helps brokers and agents optimize their real estate commission. In most cases, real estate agents work on commission bases, meaning they get paid after selling the house.
Average real estate agent commission
We automatically consider commissions paid to real estate agents when discussing agency fees. Real estate agencies incur these costs to support themselves and remunerate the professionals involved in the sale.
Because the fees must be stated as such, they will contribute toward the agency's current expenses, including employee salaries and fixed costs, because the agency is often a franchise network, as well as the compensation received by the sales professional (expertise, visit, negotiation, and notarization).
Commission can be set free; Realtors mention their fees at the agency's counter or door.
You can save thousands of dollars if you negotiate with realtors because there is no standard commission fixed.
Compared to the 2.5-3% listing fee most sellers' agents charge, a realtor who charges a 1% commission would save you $8,000 when selling a $400,000 house.
Home agents typically charge 5% to 6% commission on home sales. There are typically 2.5%-3% commissions for agents in most areas and 2.5%-3% commissions for agents representing sellers. Depending on the location and the agent, this can vary.
| Home Sale Price | 5% Commission | 6% Commission |
| --- | --- | --- |
| $250,000 | $12,500 | $15,000 |
| $350,000 | $17,500 | $21,000 |
| $450,000 | $22,500 | $27,000 |
| $550,000 | $27,500 | $33,000 |
| $650,000 | $32,500 | $39,000 |
| $750,000 | $37,500 | $45,000 |
| $850,000 | $42,500 | $51,000 |
| $950,000 | $47,500 | $57,000 |
The average real estate agent commission rate constitutes the remuneration of the real estate agency for playing an intermediary role in the transaction. Please note: Agency fees should not be confused with transfer fees (often called notary fees), mainly including duties and taxes levied by the State. The task itself does not require any payment. The agency fees are indicated there, either as a percentage or as a flat rate.
Real estate agents are responsible for evaluating homes, drafting real estate advertisements, and negotiating and concluding sales contracts depending on the situation. The real estate agent must obtain the sale mandate before starting a commercial approach.
What Is Included in a Real Estate Agent's Commission?
The type of agency appointment will determine what kind of service a real estate agent provides.
Agencies can be appointed in the following ways;
Selling on behalf of the seller.
Taking on a buyer's role
Assisting an owner in their business
Commission for real estate agents provide these services:
Analyzing the market.
Conducting a comparative sales analysis
A marketing plan would consider the property's attributes, the pricing, and the most appropriate type of promotion.
Assess the effectiveness of different types of advertising.
Check for existing tenancies.
Identifying and reaching the right buyers.
Price and contract terms should be negotiated.
Investigate all documents related to encumbrances and the Certificate of Title.
Conducting a property inspection
Assess the property's appeal and recommend ways to improve it.
Guidance on pre-sale improvements
To increase the sale price of your home when it comes time to sell, you should do everything you can. Remodeling your home before selling it is one way to do this. It doesn't matter how small your chances are when you decide to sell your home. In this blog post, we will discuss five home renovations that can help increase your home's selling price.
Add living space
Adding more living space is another option. Attics and basements can be converted into bedrooms, or larger spaces can be divided into several rooms.
Create a new bathroom design
Many people overlook updating bathrooms as a potential home improvement
Update or upgrade your kitchen
There is a good reason why the kitchen is often considered the heart of the home. Cooking, eating, and socializing take place here. You should keep a few things in mind if you plan to remodel your kitchen. Be sure your return on investment is reasonable when you sell your home. Put aside enough money to cover all your expenses.
Refurbish and renew flooring
When remodeling a home for sale, many sellers neglect their floors. Your home's selling price can be significantly reduced if your flooring is old, worn, and put off buyers. The carpet, hardwood, or tile in your home might need to be replaced if it is old or linoleum. Having a neater home can even help increase its value when it comes time to sell it.
Paint the walls with fresh paint
Selling your home can be much easier with a fresh coat of paint. Your home looks dated and sloppy when it has peeling paint and shabby walls. Your home might sell for less than its value if these details put potential buyers off.
Pricing strategy
Here are a few points to keep in mind as a pricing strategy for the real estate market
Offer discounts as per square feet
An appraisal is crucial before selling
Use comparable sales as pricing
The real estate marketing services will operate on digital communication channels:
Marketing strategy is a pillar of any business and follows numerous trends with time. Here we will discuss trends that will change the whole story of your real estate business.
Select your targeted audience
Hire an experienced marketing team
Contact with realtors
Be a niche specified
Optimized UI website
Pro photographer
Select your targeted audience
How do you know how you could meet the client's approach? It's the most important step to starting marketing. Getting information about your targeted audience makes it easy to find out their needs and requirements. Get a deep knowledge of your targeted audience, like demographics, needs, and lifestyles. Make sure that your audience is clear.
Hire an experienced marketing team
Hire an experienced team to execute your marketing plan. If you have a budget and haven't spare time off marketing, give a chance to a virtual assistant. For digital marketing, a team of experts is an asset.
Contact with realtors
Contact your co-realtors and brokers to get referrals and make leads to survive. It can only be possible by co-realtors. You will get the same in return by giving half of your profits to them.
Be a niche specified.
Agents and brokers in the real estate industry are in plentiful supply. Why should they choose you over your competitors? By niche specification of domains of residential or commercial real estate. Your business's message can move within a specific audience with the help of niche specifications.
Optimized UI website
An outdated website is always worthless. It can decrease your potential buyers. If you have your website, then make sure it is optimized and give it an overhaul. Make initiative and simple navigation easy for your targeted customers. Moreover, impress your buyers with your best-designed website.
Pro photographer
Hire a professional photographer to make the advertisement easy for you. You have to hire an expert photographer to encourage people and attract potential buyers.
Market knowledge and neighborhood expertise
Professional real estate agents know home attributes to be highlighted and what local buyers seek. They know which features can make your home immediately be able to recognize and how your house can look different. Information about surrounding areas can make a real estate agent more professional and increase his potential customer rate.
What is a fair commission for a real estate agent?
As mentioned above, the typical real estate commission is 5% to 6%. This commission is normal for a dedicated and professional real estate agent, but the agent should offer all the services mentioned above. Commission for real estate agents is standardized by area. It's a huge amount for any agent.
How not to pay commission for a real estate agent
There are two ways to avoid real estate agent commission.
Sell home on your behalf
Sell directly to cash buyers by going into a market
Sell home on your behalf
You are responsible for your house if you are trying to sell your house without a real estate agent. Preparation of whole house, negotiation, financial and maritime documents will be your responsibility; it may cause difficulty for you. For the authenticity of documentation, you can hire an attorney.
Sell directly to cash buyers by going into a market
Without lender financing, cash buyers companies can sell or purchase your house. These companies are individuals and can make off-market purchases to provide convenience to the sellers. So, contact any cash buyer company to make your decision easier.
The Bottom Line: Real Estate Commission
Read the above information about how much is a real estate commission, and what is a fair commission for a real estate agent. There is no particular limit on the income and commission of a real estate agent. An experienced broker is a player. He knows how to get more commission with less effort and how to do the valuation of a home, but ensure you have all the real estate commission information.