CMA Real Estate: How to do a Comparative Market Analysis?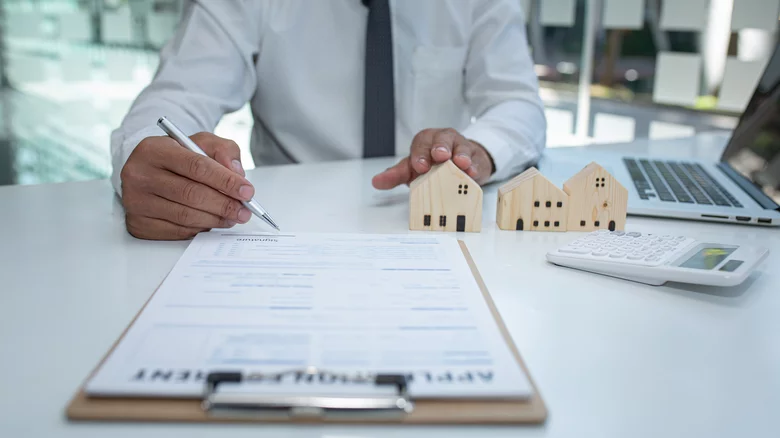 A Comparative Market Analysis (CMA) is a document that is used to assess the market price of a particular property concerning similar properties. This is a crucial document for anyone looking to purchase a property, as it can help them determine its value in a relevant market. If you are considering buying a property and you want to know what the current market value is for your property, this document will help you.
A high-quality CMA can help you avoid overpricing your home, which will help you sell your house fast for more money. 
What is a Comparative Market Analysis in Real Estate?
How do you know if your property is worth your asking price? You can't just pull a number out of thin air and expect people to pay it, right? They should because your property is awesome. But they might not, so it's important to do a comparative Market Analysis (CMA). A CMA or comparative market analysis is a real estate term used to describe the detailed analysis of a home's value in any market.
A CMA allows you to determine how much similar properties are selling for around your home and how much similar properties are listed for in the area.
This lets you see where your property ranks regarding value and appeal. It can help you determine what features could be improved, what features might need further explanation in an ad or listing, or whether the price point is reasonable compared to the other properties in the area.
As a starting point, you can use an online comparative market analysis.
What Goes Into a Comparative Market Analysis?
First, get all the information about your property under consideration. This means you have to know about the number of rooms and baths, the square footage, if there is a garage, and so on. Each piece of information is valuable when it comes time to compile your comparative market analysis. You also need to include details on when the home was built, its overall condition, and any significant renovations that have been done since it was built.
Second, check previous sales data for the same property—previous publicly-recorded sales involving the address of your home—and compare it with recently sold comps or currently sold homes. It's easier to pull your property's data, but finding everything about comparable homes is challenging.
How to Get a Comparative Market Analysis?
You can get a comparative market analysis online or request one from your realtor. Expert realtors will help you find the fair price of a property because that's the first step in any real estate transaction. You want to work with an agent who can get the best price in the shortest time possible.
What is a CMA Report?
When you prepare a CMA report, you need to include the following details:
Square footage of the property
The MLS number
Address of the house
# of beds & baths in the house
Amenities such as home garden, office, gym, and pool
Price per square foot
Adjusted price per square foot
Sold Date
Listing price vs. selling price
Days on the market
A CMA report is more than these details. It's a complete analysis of your home from a buyer's viewpoint. What is the value of your property judged by other agents and brokers? Where do you stand in the local market? So what's the current value of your property? Your comparative market analysis report should highlight that.
Maybe you added a new room or made improvements to the insulation. Green home renovations add to the value, and green home renovation can be anything that conserves energy. For example, replacing an outdated water heater with an efficient one will increase your home's value. Replacing a roof or HVAC is considered a valuable investment. However, the ROI of these investments will vary from area to area. That's why CMA reports are local. Your agent can guide you about the potential renovations that can help you get a better price. For example, it's a great investment if you can spend 40 days and $30,000 and receive an ROI of $55,000. However, you don't know the details until you know how to get a comparative market analysis report.
Once you've got all your data together, it's time to put it into place. You'll want to ensure everything looks clean and organized when it comes time to present your CMA report. All CMA reports follow a specific template which you can find online.
Should I renovate my house?
You don't get a definite answer without an efficient CMA report. Some experts will say yes to renovations; others will be cautious about costs. We suggest requesting a comparative market analysis before listing the house and doing it earlier. If you want to do any renovation work, you should set aside a 6-months time frame. Request a CMA report, talk to expert real estate agents, and see which home renovations will provide the best bang for the buck.
A CMA report will help you prioritize your renovations according to your goals. Let's say you own a home in an old neighborhood where construction begins in the late 1970s. All of these homes share a similar style. Let's say you renovate your home per the modern architectural style. You change the layout and the design. Will your home sell for a better price?
Yes, but the location will play its part. All the other homes in the neighborhood are outdated, and that affects the curb appeal of your property. Now imagine a newly established housing community where all homes are new. The houses in the new neighborhood will command a better price than your property.
That's why a CMA report is crucial to decision-making in real estate. You must understand the community, real estate comps, and market trends. Then you decide about potential investments and renovations.
How to Get a Comparative Market Analysis Report?
You can request a CMA from any local agent.
Preparing a comparative market analysis report takes time, several hours. And unfortunately, this critical subject is often not taught in classes for the real estate license. So many agents have to learn this skill on their own, or they have their mentors. Over time, real estate agents learn about their area and can pull out efficient CMA reports for their clients.
How to Do a Comparative Market Analysis?
Before we go into details, let's clarify some real estate terms. The subject property is a real estate term used to describe a property under consideration. For buyers, this is the home you want to purchase. It's your home if you're the seller. And for agents, that's your client's home. We will use this real estate term extensively in our comparative market analysis. So how do you do a comparative market analysis or CMA?
Get all information about the subject property.
We'll compare the subject property with real estate comps (recently sold or currently listed properties). So first, we need to know everything about the subject property. At the minimum, we want to see the construction date, square footage, number of beds & baths, lot size, special features, recent renovations, and current taxes. You can get most of this information from MLS and tax records. Property owners can guide better about the characteristics of their property.
Previous Sales Price
Has the price gone up or down since this home was last sold? You need to look at the sales history of your subject property. Let's say your client bought this house five years ago, and at that time, the median home price was $180k. Now, after five years, the median home price is $200k. That's a 10% increase in the last five years.
Seeing this trend, you can assume the subject property's price will also increase. You also want to get the complete sales history of the subject property, including previous listing, selling price, property details, price adjustments, and days on the market (DOM).
Find Real Estate Comps
Real estate comps are properties similar to yours. We need to look at recently sold homes to understand the market value of your property. So first, you'll look at sold real estate comps and consider their prices. Then you will check the active comps (currently listed homes). You want to know the prices of homes that are currently under contract but not sold. What's the market reaction to currently listed similar homes in the area?
What are the median "days of the market" in the neighborhood? Double that number. Suppose the median days on the market are 12. You don't want to check comps that are not sold even after 24 days. You might want to check those listings to see what went wrong with those properties. However, they are not suitable comps.
You can also reach out to agents representing currently listed homes. They might connect you with potential buyers interested in your property.
What are the Micro Market Trends?
Developments or changes in the neighborhood affect home prices. You want to check any local improvements or issues that might affect property values.
When you're ready with all the information, you need to package it into a CMA report and forward it to the client. The format of the CMA report is like this:
History of the subject property
Real estate comps (sold)
Real estate comps (active listing)
Low to the high prediction of your pricing
Micro market trends.
The complete report will give your client a good idea about market circumstances and pricing.
How Much Does a Comparative Market Analysis Cost?
Most realtors will provide a free, comparative market analysis before listing your property. You can request a CMA report from prospective agents in your area. The depth of the analysis will give you an idea of the agent's expertise. You'll also get an idea of the listing price, and seeing the actual CMA will give you an idea of the market condition.
So how much does a comparative market analysis cost? Well! It's almost FREE.
Doing a comparative market analysis is time-consuming, and some realtors might charge a small fee for this service, but the cost is always less than an appraisal. Expect to pay $100-$200 for the CMA report if your realtor doesn't provide it for free.
An appraisal is another way to get an estimate. However, an appraisal is a home valuation, while a CMA is a technical report. An appraisal will cost you around $300-$500. Broker price opinion is another way to establish the price of a home. As the name goes, brokers create BOPs which will cost you a few hundred dollars.
Comparative Market Analysis Example
Now, let's review an example of comparative market analysis. Suppose our subject property is a 1500 square foot home with 3 beds, 2 baths, 1 half bath, single story floor plan constructed a decade ago with a selling price of $150k. We'll check similar properties to find real estate comps. So we can make a table like this: 
| | | |
| --- | --- | --- |
| Real Estate Comp1 | 1700 square foot property sold for $161k | The cost per square foot will be $95 |
| Real Estate Comp2 | 1500 square foot property built 14 years ago, sold for $145k. We will adjust the value downward to count for the old construction date. So the adjusted value becomes $140k. | The cost per square foot will be $93. |
| Real Estate Comp3 | 1500 square foot property sold for $110k in as-is condition. We will add $35k to adjust for the repairs required making the comparable price $145k. | The cost per square foot will be $96 |
| Real Estate Comp 4 | 1500 square foot property sold for $159k. | The cost per square foot will be $106. |
So, in this quick example, we will find the average cost per square foot for these real estate comparables. The average is $97.5. We will round that to $98 and now multiply it by 1500. Our analysis shows that the fair price will be $147k, which is very close to the listed price of $150k. 
A CMA report is technical in nature because you need to know about the value of appliances, improvements, and renovations. What's the value of a new roof or HVAC? How will you adjust the value of a real estate comp based on certain features?
That's why you need to rely on an expert agent who is familiar with these details.
The Bottom Line: What is a Comparative Market Analysis in Real Estate? 
So we have reached the end. What's a comparative market analysis? You can estimate home value by looking at a CMA, but it's more than that. A CMA compares properties in your area in every detail. It doesn't matter if the other homes are larger or smaller than yours. Maybe they have better amenities. A CMA will find the value of each feature and will provide a weighted average to come up with a realistic and fair price for your home. 


A comparative market analysis also helps you analyze potential repairs. For example, what is the value of a new roof in your neighborhood? We need to consider the value perceived by agents and buyers. What is the value of an additional room? Will adding a new room increase your home value? 


Your CMA report can answer this question. You can see real estate comps and how they compare with each other regarding pricing and features. Then you can see which features increase the price and which don't. A CMA is often eye-opening for homeowners who want to sell a house. You can combine it with a professional appraisal to get a complete understanding of the home prices in your area.