Types of Houses: How to Choose the Right Home Type?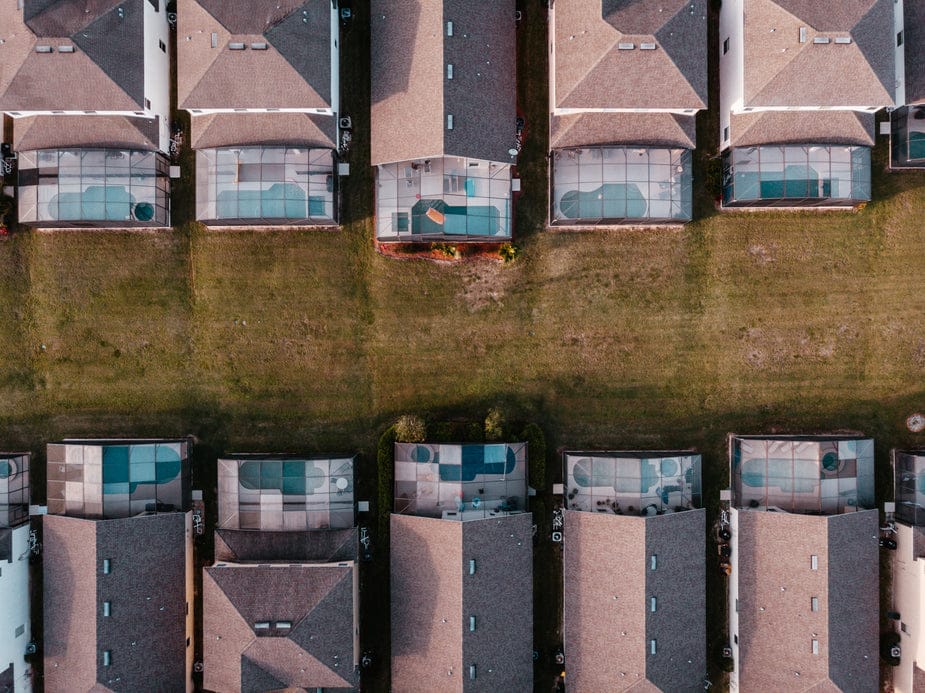 The US architecture style is diverse, inheriting from different times and eras. As a result, you will come across various types of houses in the US for every budget and taste. The home type refers to the property's structure, whereas the style is more about the architecture. This article will explore different types of houses in the US and define each style's distinguishing factor. 
Condo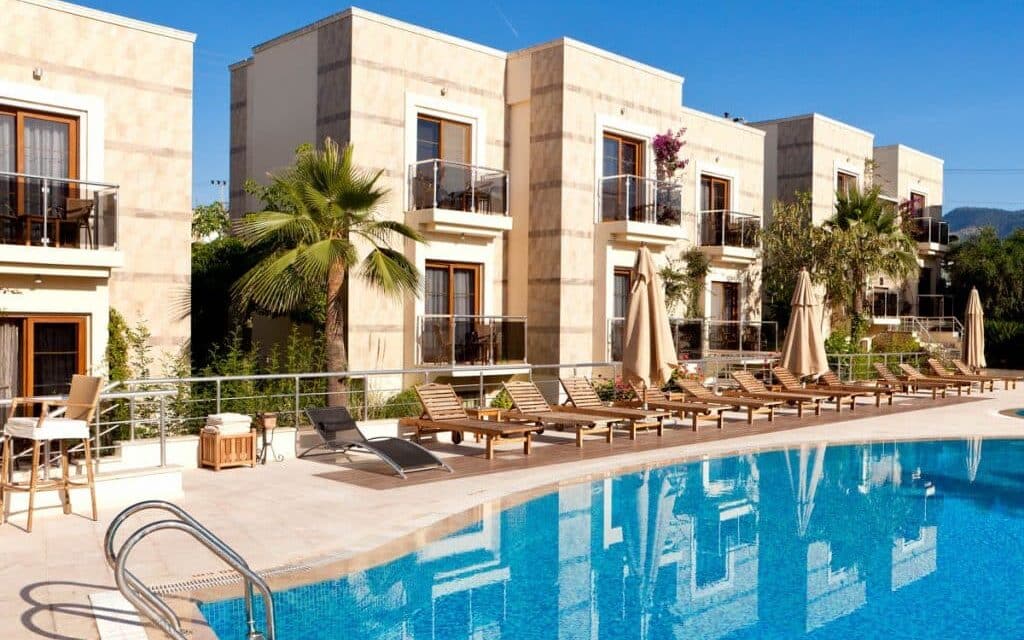 A condominium is a home type where individual units share common areas such as a swimming pool, gym, laundry facilities, parking garage, etc. Each unit owner owns their own space within the building. Sounds simple?
The price of a condo home type varies according to location and amenities provided. You can finance the property through a traditional mortgage, but you don't own the land. In addition, you'll be paying maintenance charges.
Condos are more affordable than single-family homes because you're not purchasing land. While you share a wall or two with other condos, you own your unit and enjoy privacy. The value of a condo is determined by the quality of neighbors and the management. Life will be difficult if your neighbors enjoy loud music.
Apartment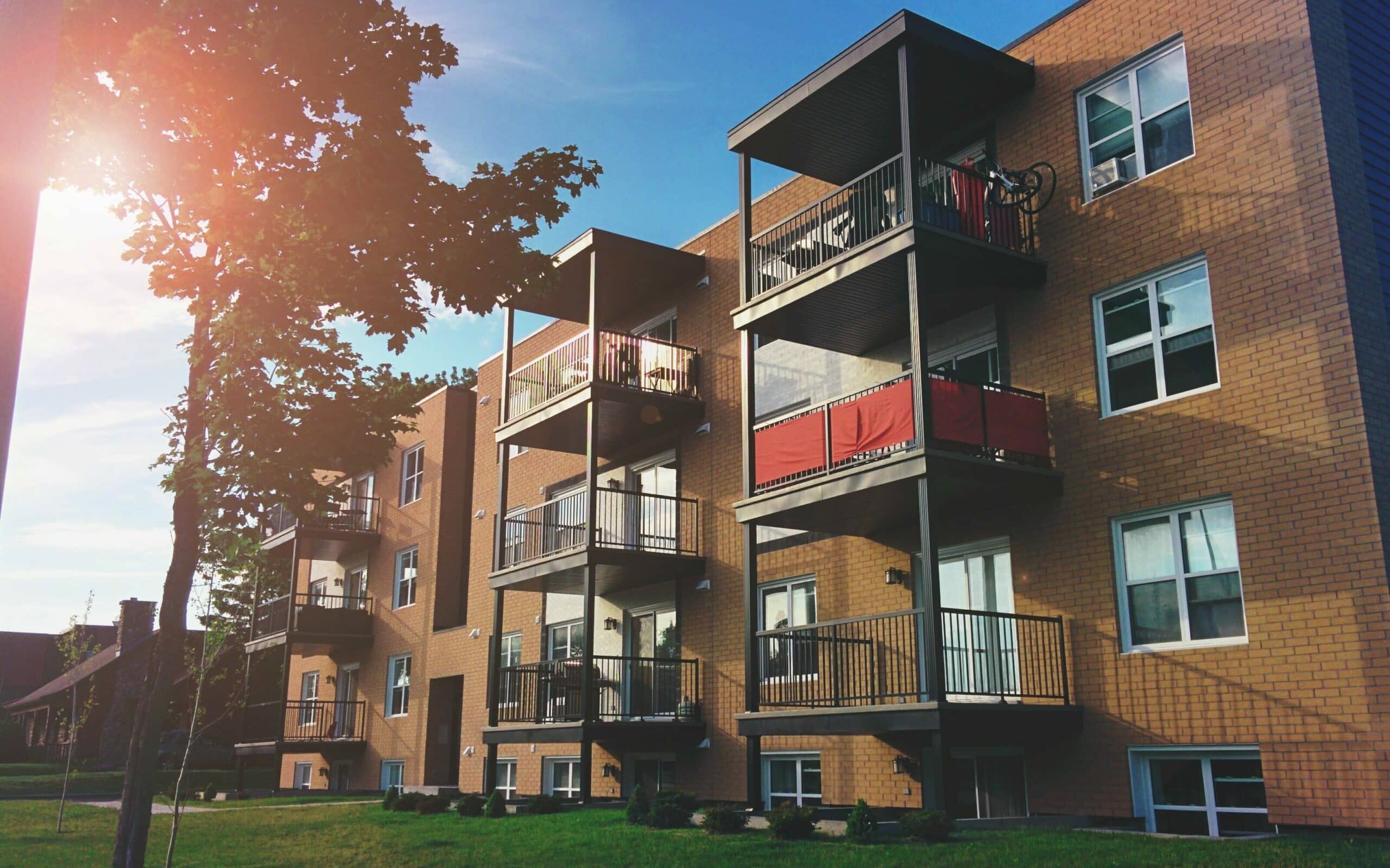 Apartment types of houses in the US are common if you want to find a rental property. It's a building with several housing units owned by a single entity or person. The units are rented out to individuals, and that's the difference between a condo and an apartment. You own a condo, but you're renting the apartment. As a tenant, you'll have your separate unit and pay for shared amenities. 
Co-ops
Co-ops, condos, and apartments types of houses share a similar architectural style. Condos types of houses are real property, whereas investing in a co-op is like buying shares. You purchase shares in the cooperation that pays monthly maintenance costs. Unlike condos, the application process is not easy. Banks are hesitant to provide a mortgage, and that's why co-ops are not the most common types of houses in the US.
Investing in co-ops is less expensive compared to condos. The real struggle is the qualification process because some co-ops are community only. You must have friendly relations with the management or at least agree with their rules. A co-op is a good choice if you want to buy shares in that cooperation.
Compared to condos, co-ops impose high maintenance charges. An elected board of directors will manage the community. It's challenging to sell a co-op because of imposed restrictions.
Duplex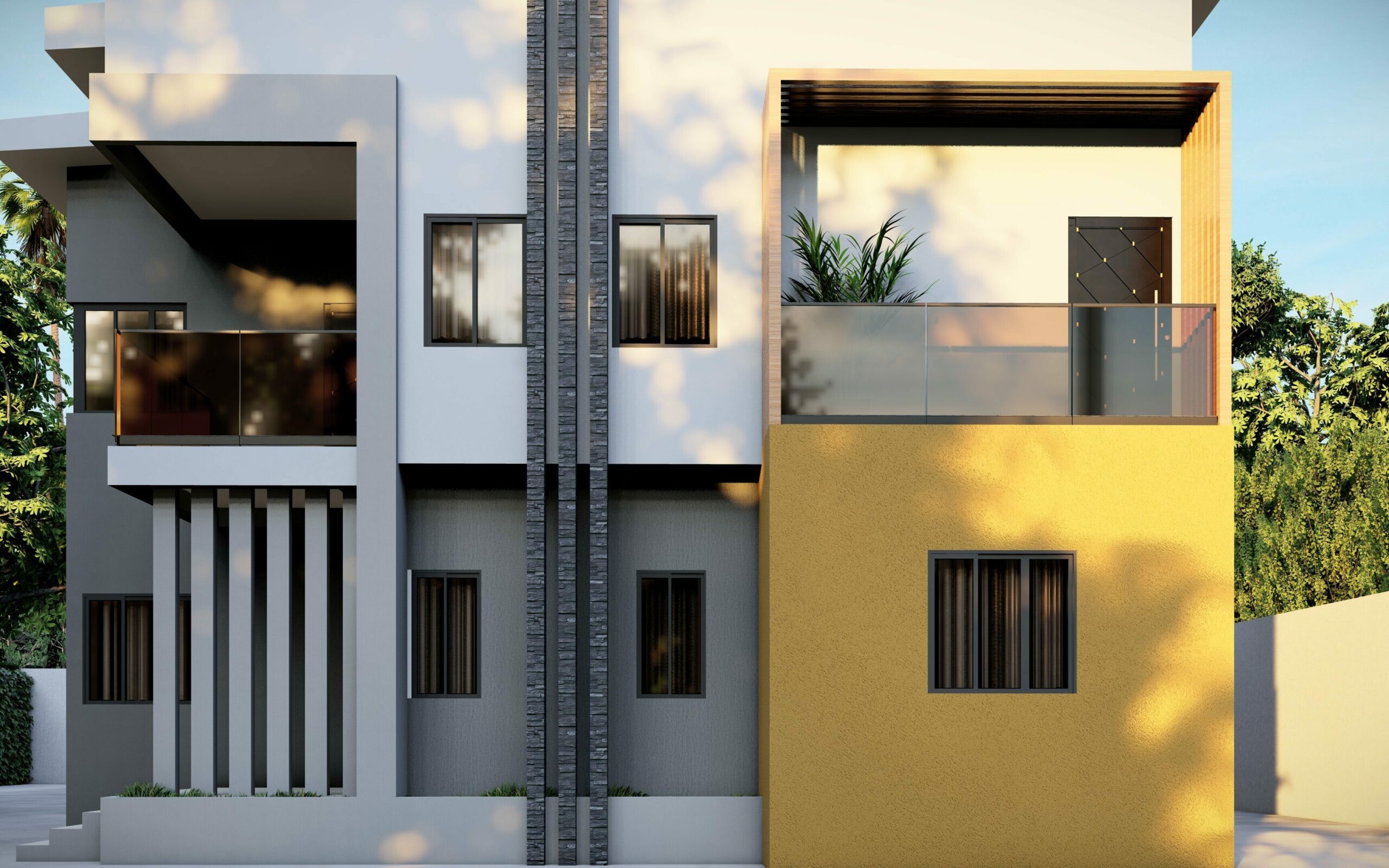 A duplex refers to a two-unit building. Each unit has its entrance. There are no shared walls between the units for a two-story floor plan. Duplexes don't have any HOA fees, and it's a great choice if you want to invest in real estate. 
Townhouses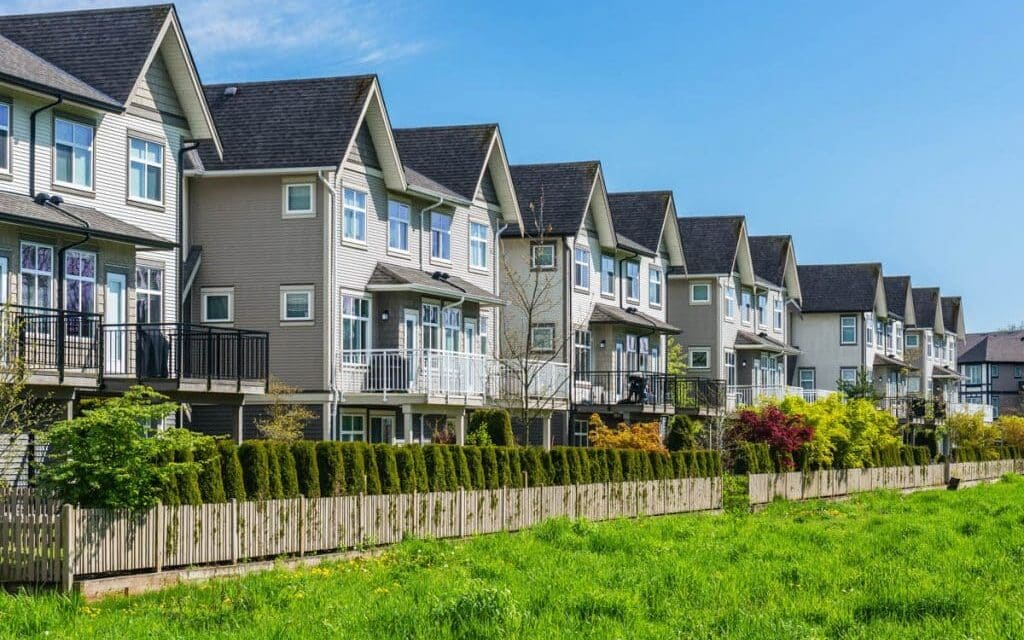 Also called row homes, townhouses are multi-floor properties with separate entries but sharing one or two adjacent walls. In some cities, buying a townhouse is more affordable than purchasing a single-family home. That's because you're only paying for the inside space.
Some townhouses are also called condos because you own the individual unit, and external management might manage shared amenities. Noise pollution and accessibility are two common problems faced by the residents.
Single-Family Home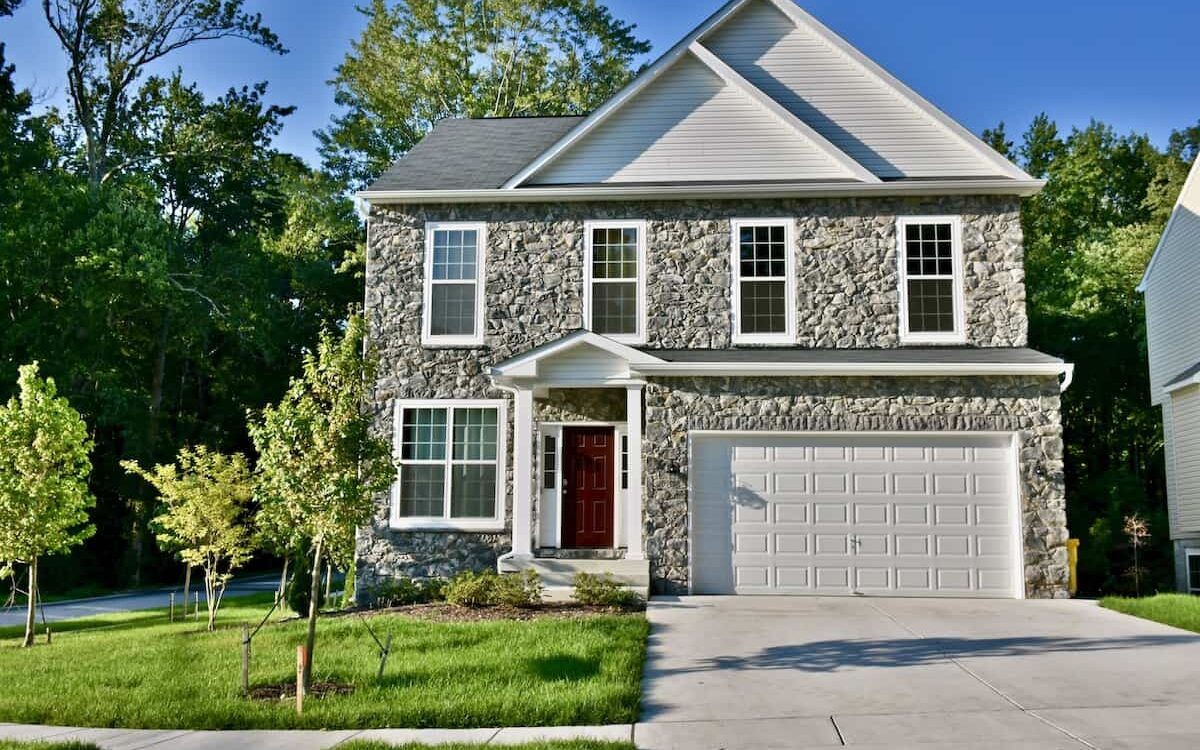 A single-family residence (also known as a detached house) is the most common of all home types. This house has only one living area, usually with a kitchen, dining room, and sometimes a den or study. A single-family home can have any number of bedrooms and a separate lot. 
The most distinguishing feature of a single-family home is that it doesn't share any walls. Condos, townhouses, and apartments have shared walls. In a single-family home, you'll find a private entrance. This type of house is built for a single-family or household; hence, it has one owner.
Unlike other home types, a single-family home is built on owned land. That provides more space and privacy to the owners. However, the lot size is why most single-family homes are more expensive than condos and apartments. The cost of a home renovation for single-family is also higher than other home types. A single-family home can have a pool or gym, but it doesn't have community amenities. If you are buying a condo, you get access to such conveniences.
Multifamily Home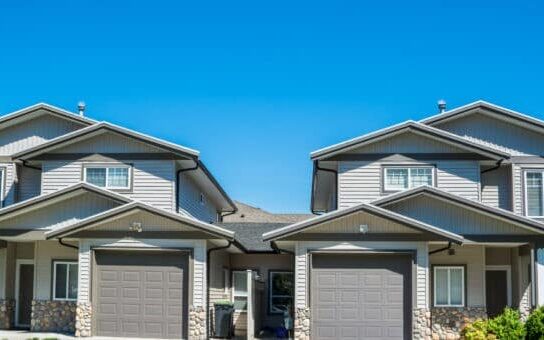 A multifamily home type is designed to accommodate more than one family in a single building. It can be a duplex, triplex, or apartment building with four units. A building with 5+ individual units is considered a commercial property. 
Multifamily homes are designed for investment purposes. You can live in one unit and rent out other units for additional income. Or you can house a family member. Financing a multifamily property is relatively easy but different from funding a single-family home. You're considered an investor if you don't occupy the house and rent out all units.
Each unit in a multifamily home has its address and entrance. In some areas, you can convert a single-family house to a multifamily home type, provided you have enough space and can fulfill the legal requirements.
Twin Home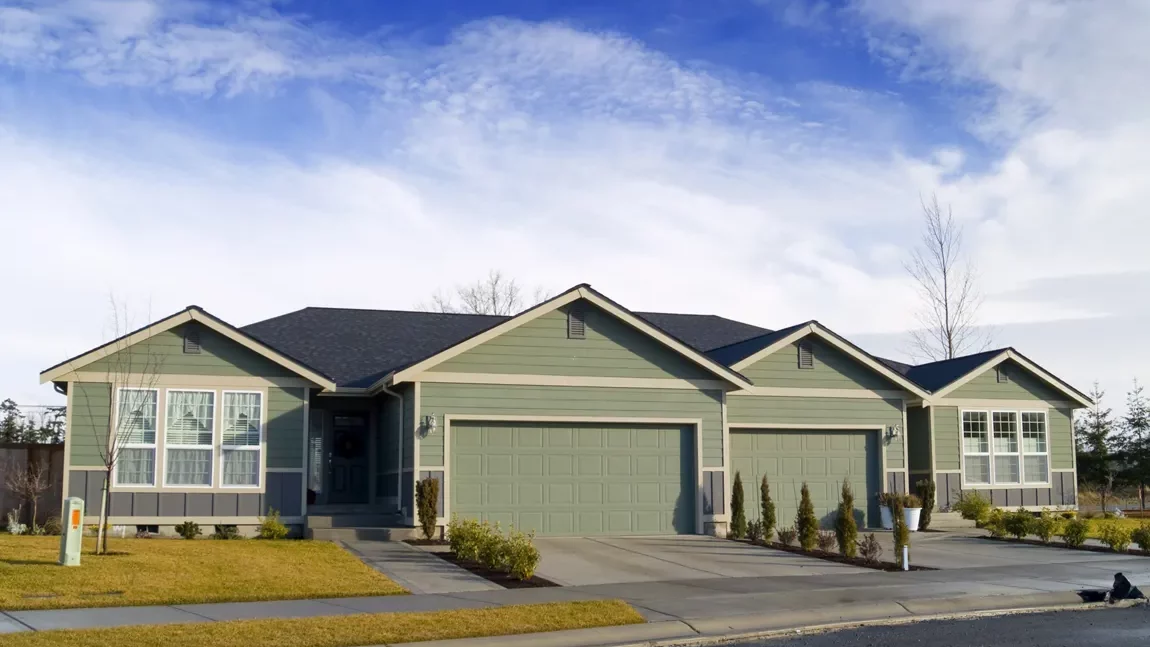 Are you seeing identical properties sharing the same wall? It's called a twin home. Twin homes are created side by side with often the same architectural style. However, they are sold as two properties on two separate lots. Individual homeowners are responsible for the upkeep of their properties. 
Brownstone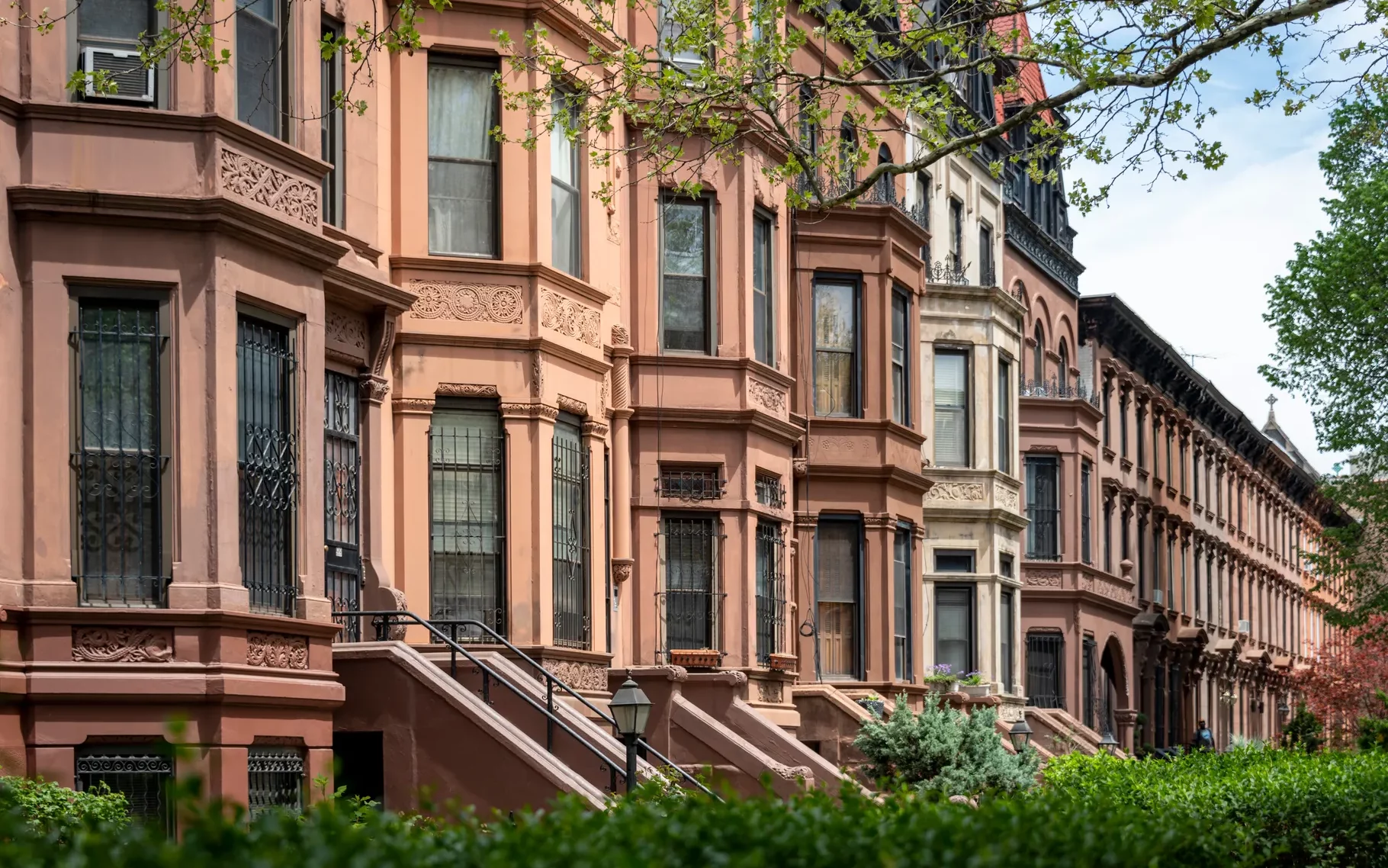 Brownstone type of home in the US is an iconic construction style. They are brick houses. Brownstone is used to style the front of the building with beautiful carvings, but it's not a reliable building material. It started coming off just a few years after the construction. To have carvings, the brownstone needs to be soft, but that goes against the durability. Today, in the modern type of homes in the US, you might see the use of brown cement to mimic the same style. 
Most brownstone homes are townhouses with individual units occupied by residents. However, every townhouse is not a brownstone construction.
Row House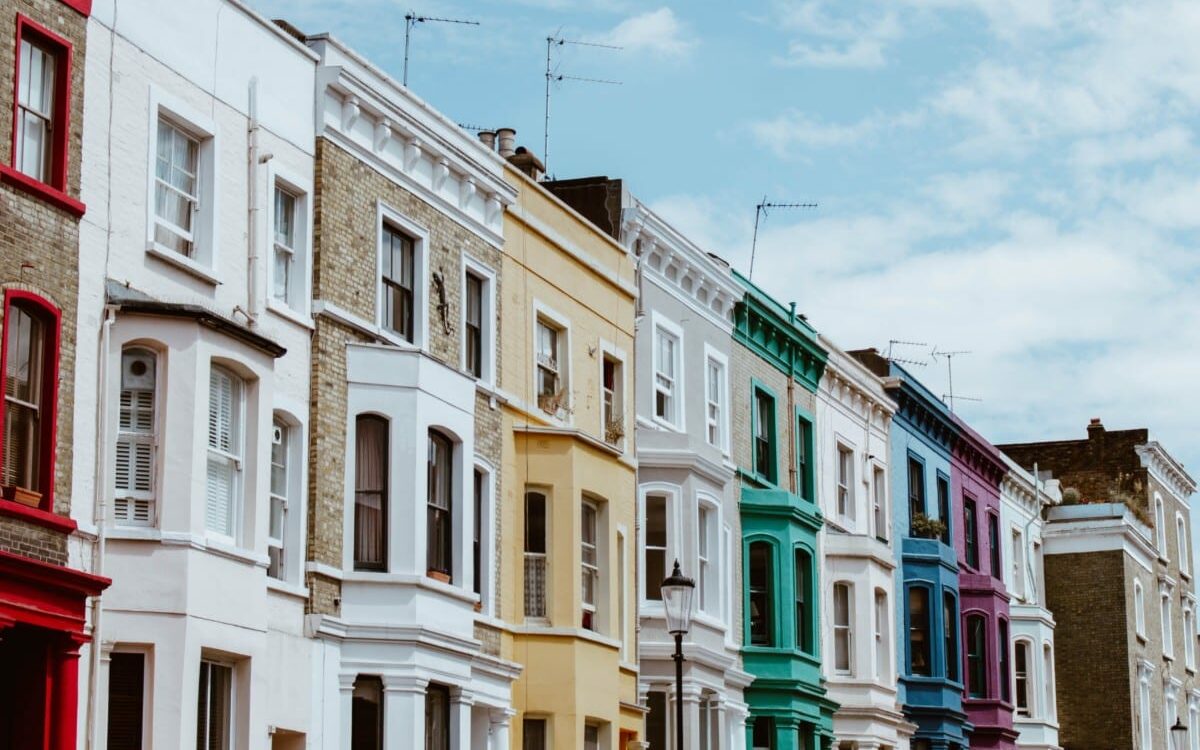 If you saw row houses, you would see a long row of similar buildings with a shared front wall. You could also know that they are two to four stories tall, giving them more space and a European look. When sharing adjacent walls, you can also call them townhouses. This type of home is a grouping of nearly identical low-rise homes. Most of them date to the Industrial Revolution, which means they were built more than 100 years ago.
Mobile Home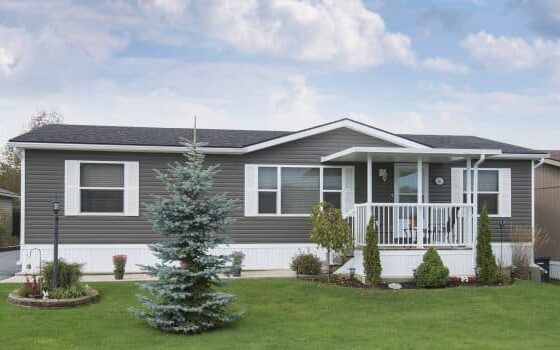 The term mobile home, modular home, and manufactured home are used interchangeably. You need to understand the difference to choose the best housing option. A mobile home is mobile: that's the first feature. You can move your home around the country, but it's an expensive choice. Moving a mobile home can cost you $5k-$10k in moving costs because you need to install the entire structure in a new area with all appliances and necessities. 
You'll rent the land where you park the house. In that sense, mobile homes are inexpensive because you don't have to buy land. In the same scenario, getting approved for a mortgage is difficult because banks want land as collateral. So over time, mobile homes tend to depreciate.
Manufactured Home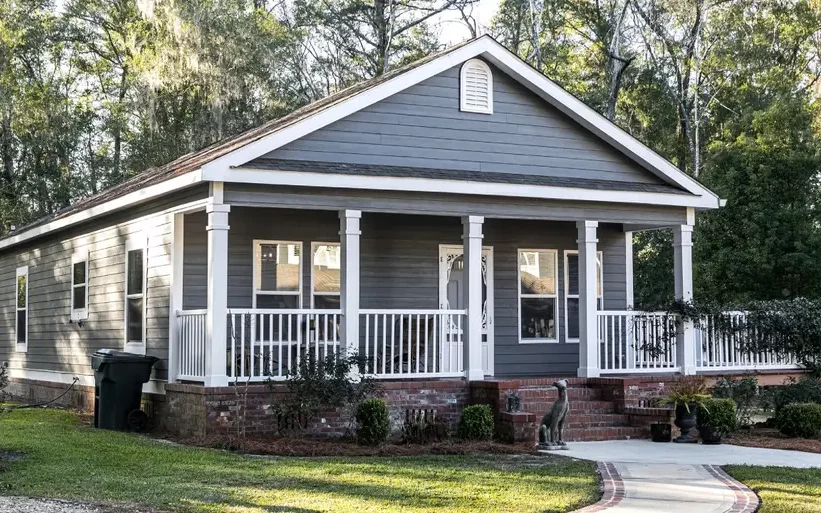 A manufactured home type is a mobile home that has been constructed at a factory. It is then transported to its final destination, where the homeowner assembles it. This process takes place in a controlled environment so that the quality of construction is consistent. A manufactured home type can be mobile or placed on a permanent foundation.
Modular House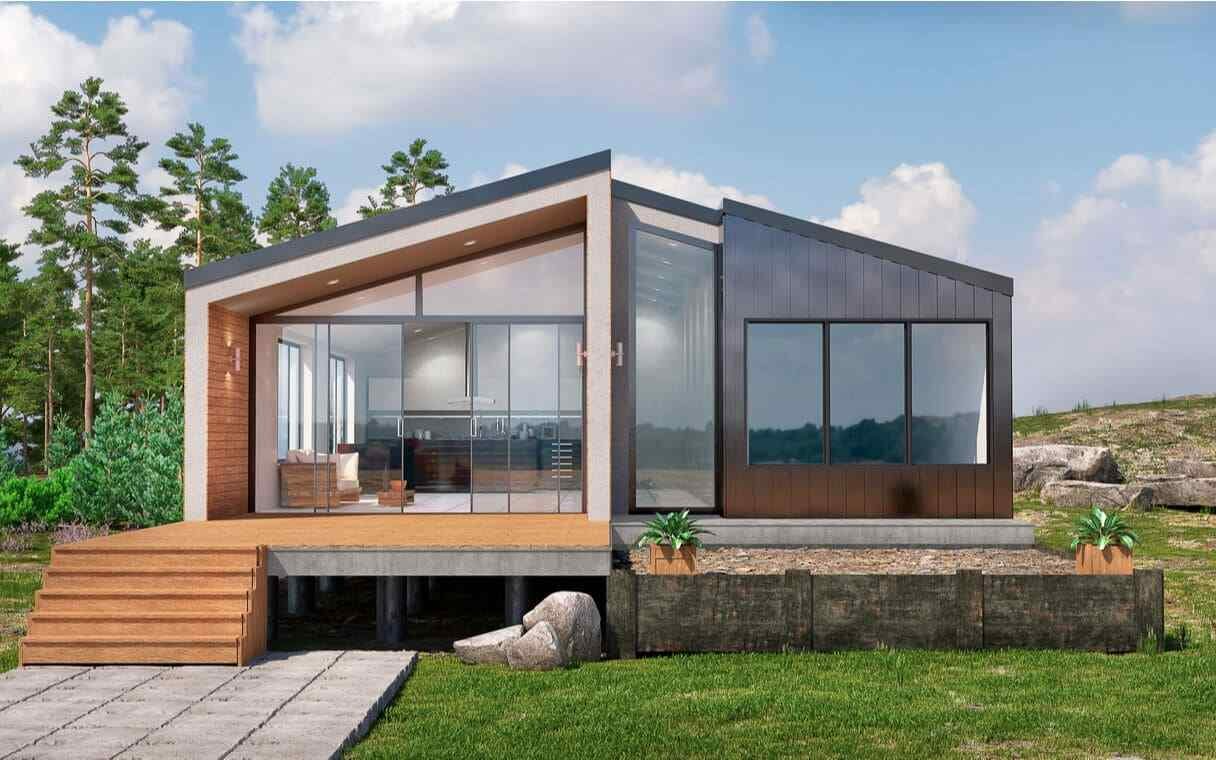 A modular home is a "real property." It's a manufactured home installed on a permanent foundation. So you cannot move this type of home. Modular homes are constructed according to local building codes. Modular homes appreciate, and getting a mortgage is easier than a mobile home. However, you cannot move your modular home. 
Tiny Home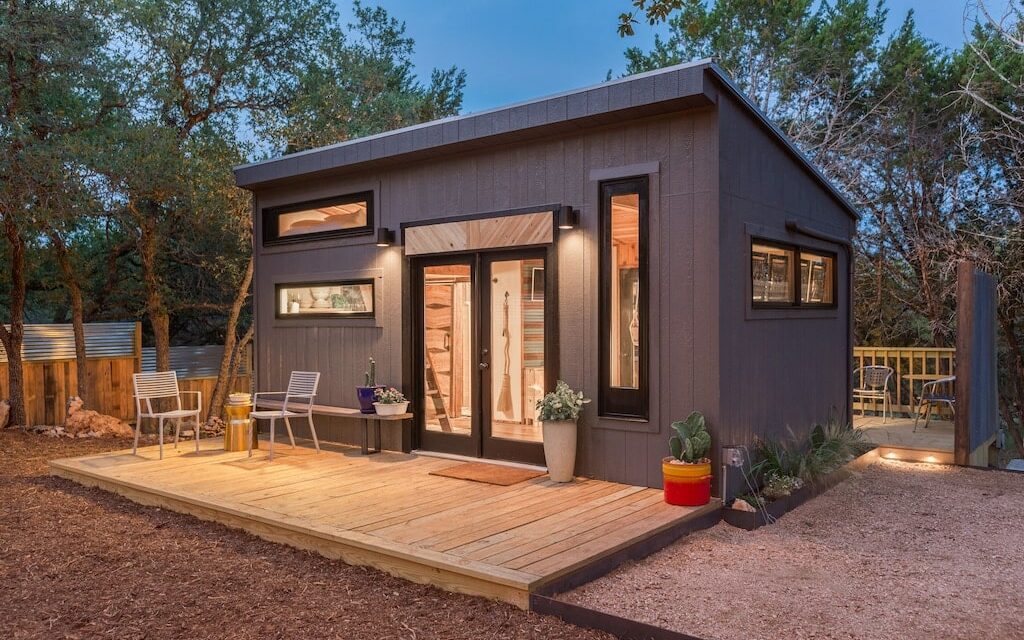 Tiny homes are small houses, usually less than 400 square feet. These tiny homes are typically used as vacation rentals or second homes. Mobile homes are larger than tiny homes, generally between 1,000 and 2,500 square feet. 
A tiny home is a complete one with a bathroom, living room, kitchen, and bedroom, but everything is small, as the name goes. Investing in a tiny home is an affordable option and suits frequent travelers. It's perfect if you want to live a simple life without being tied to a mortgage. Tiny types of houses are affordable, with the cheapest options starting at $10k, with expensive ones priced at $100k. However, you can't build a tiny house in most towns because of zoning laws.
Floating Home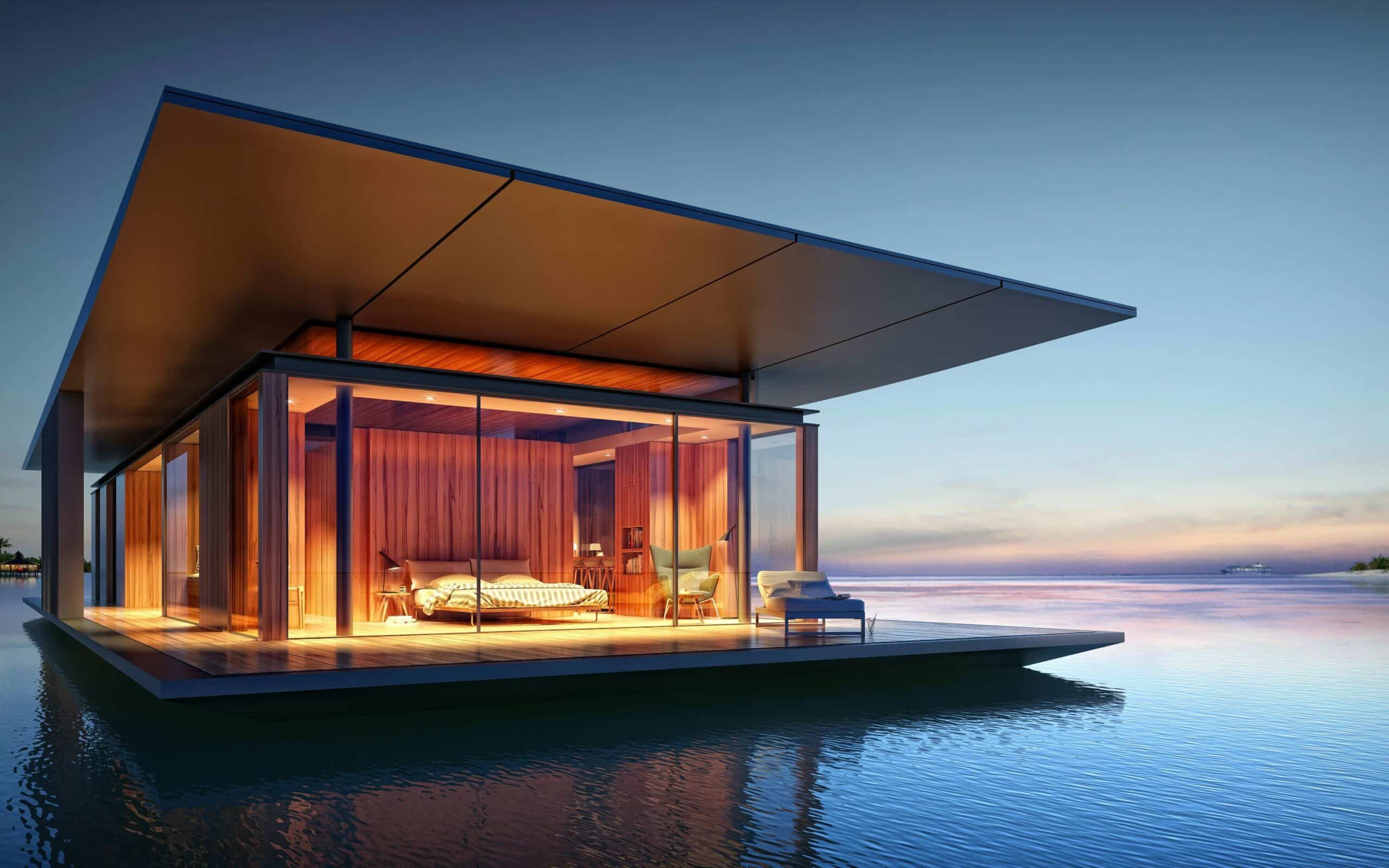 A floating home is situated on a floating foundation (made of logs or concrete). However, the house itself is not mobile, but it's permanently attached to the dock. You get access to public utilities, and that's it. It's a floating home that gives you an experience of living closer to nature. You're surrounded by people who appreciate freedom and peace. A floating home is a real property because it's permanently attached, so you pay property taxes. 
Houseboat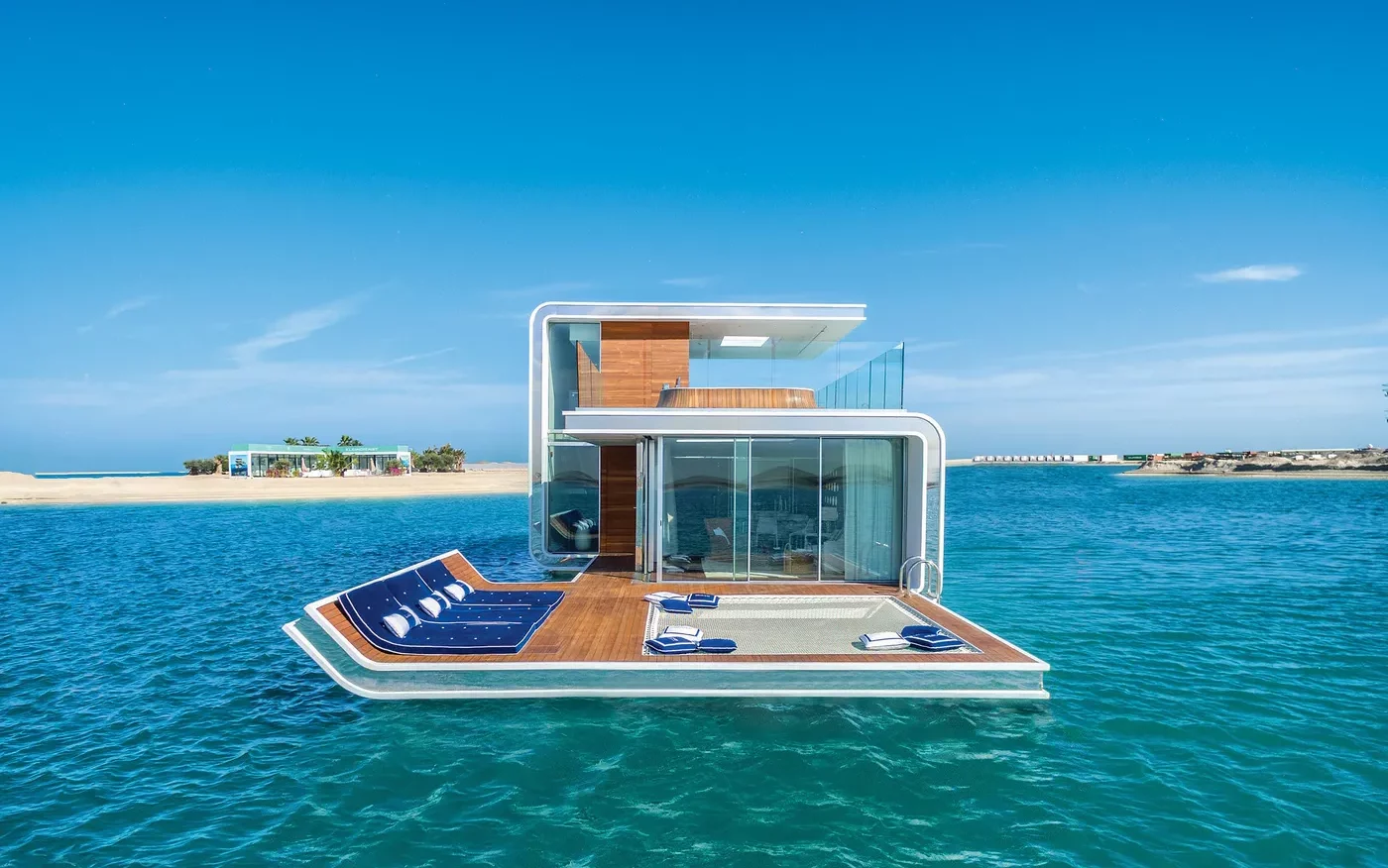 They say the best things in life are free, but they don't say anything about affordable luxuries. Houseboats are unique boats that may not be suitable for everyone, but there is no doubting their allure to many people. Boats are second homes you can use for fishing, fun in the sun, or just spending time on something different from your land-based property.
Houseboats come with an engine and navigation system for traveling purposes. They provide a small living area with minimum functionalities. For a houseboat, you require a boat loan, not a mortgage, because a houseboat is not real property. And that's why there are no property taxes if you buy a houseboat.
Motorhome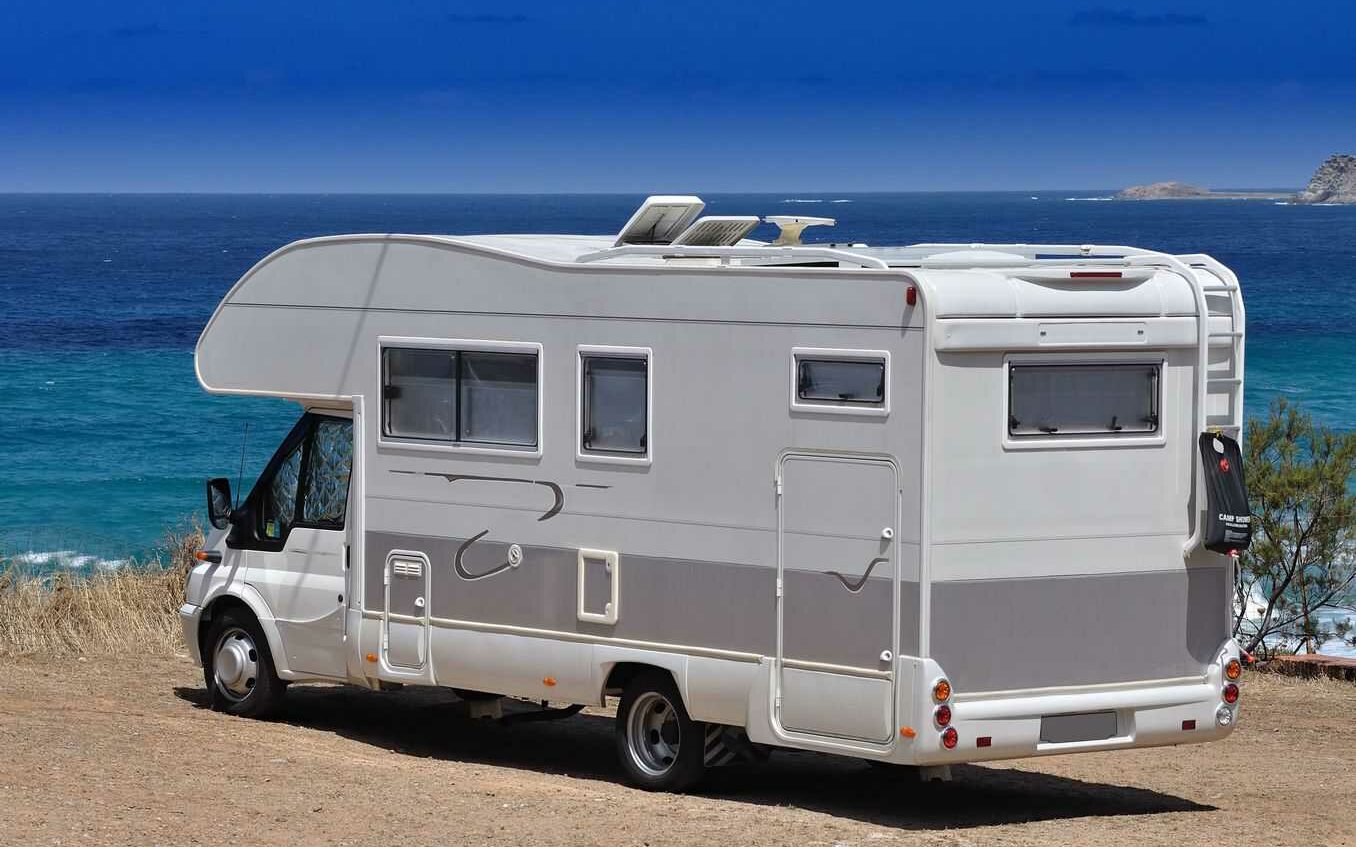 Motorhomes come under the category of campervans or recreational vehicles. Basically, it's a narrow structure vehicle with 2 to 6 berths. With an engine, this home type is used for frequent traveling. 
Owning a motor home type has its pros & cons. You don't pay property taxes, but you pay road taxes. You also need to license your home each year as a recreational vehicle. On the other hand, you can build a home inside the vehicle—with all possible amenities; motor homes come in various sizes. Luxury ones can host up to ten people, whereas simpler ones will provide living arrangements for two people.
Accessory Dwelling Unit (ADU)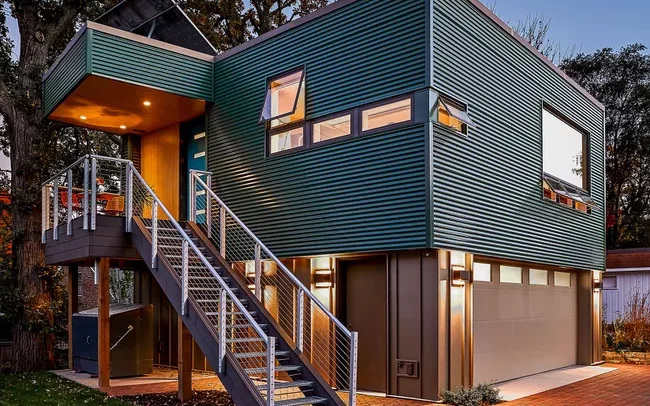 ADUs are secondary homes sharing lot space with the primary residence. For example, let's say you have spare lot space, so you build a separate unit to house a family member or to earn rental income. Think about Airbnb rentals. Accessory Dwelling Units can also be detached single-home. ADUs help you efficiently use the available space, and in many communities, ADUs receive favor to create more housing opportunities. 
Mansion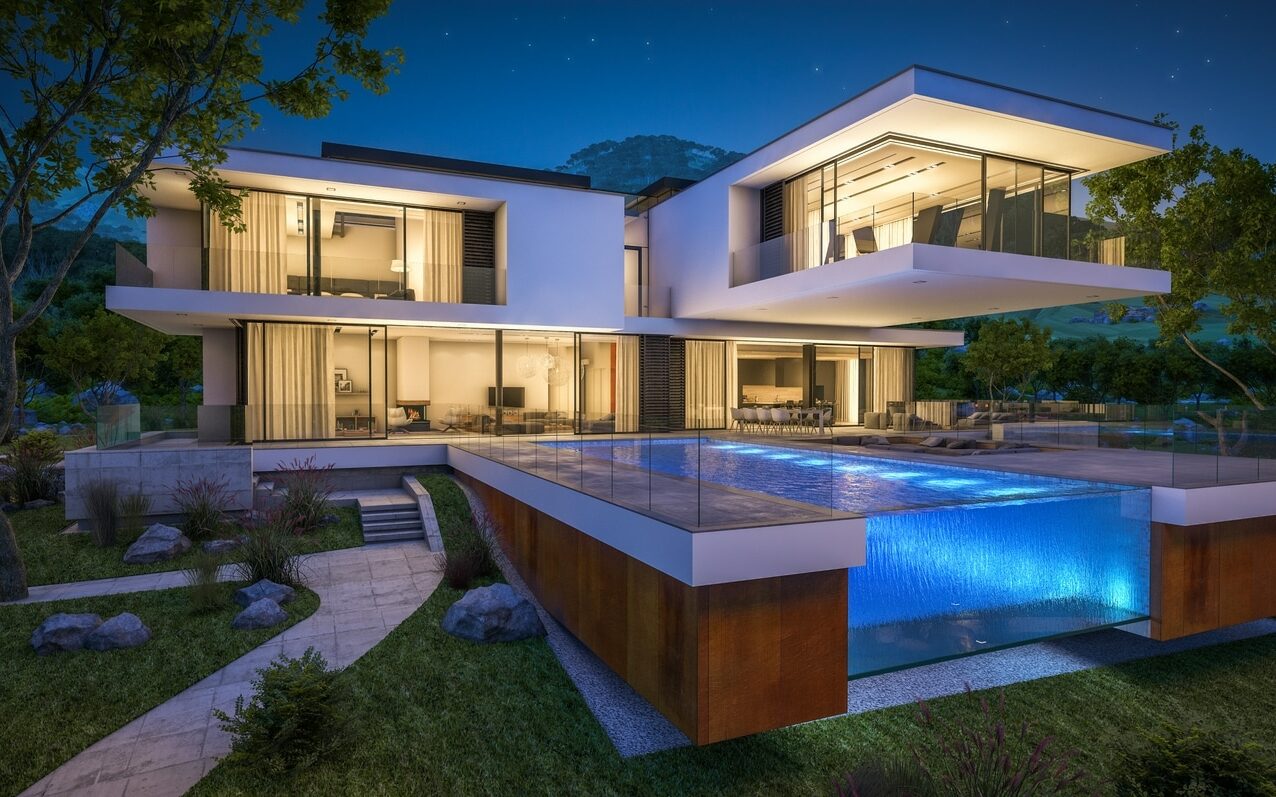 What comes to mind when you think of a mansion? A super-sized home, grand staircase, and luxurious green space featuring an affluent lifestyle. Well! Mansions are precisely like that. The size of the mansion is arguable, but experts agree that a mansion should be at least 5,000 square feet. However, it's not the most common type of house, as buying a mansion is an expensive choice. 
Mansions depict luxury & elegance. The architecture includes two-story floor plans, high ceilings, green space, leisure areas, and high-end construction materials such as top-rated appliances and the use of Italian marble. 
McMansion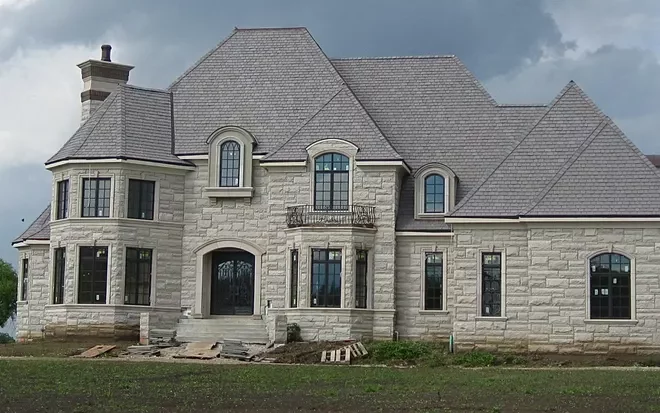 This architectural style first appeared somewhere in the 1980s. The size of a McMansion is 3,000-5,000 square feet. Unlike mansions, McMansions have a negative association as there is a lack of design & architectural flow. Quality was not there, and they were not exactly spacious. So the word is often referred to as oversized properties with cheap construction or a newly constructed home that's too big for the lot size. 
Cape Cod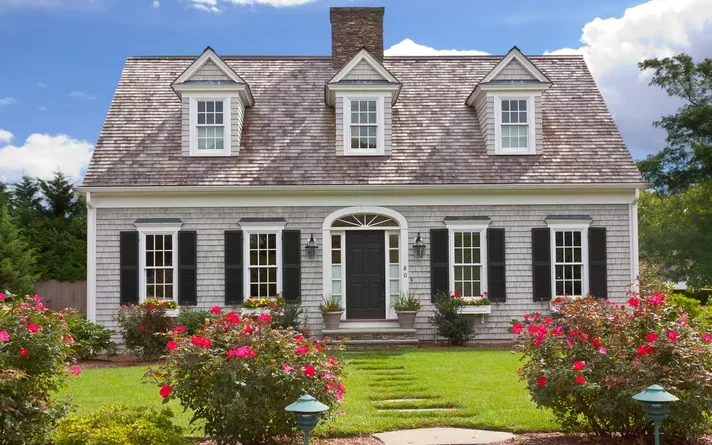 Cape code houses have their origin in the Waterfront Peninsula of Cape code. One of the distinguishing features of this architectural style is the central fireplace. Do you see a chimney in the middle of the roof? Then you are looking at a cape code style construction. Originally these homes were smaller with a squat look, one story, and wooden shutters. However, they have been expanded, and now you might see the same style used in mansion-type houses. 
Ranch Type of Homes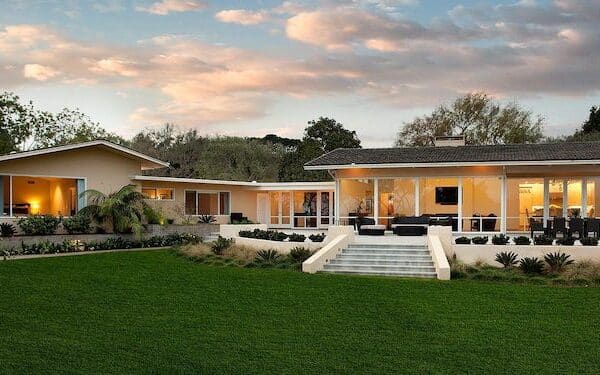 It's a single-story home featuring an open floor plan. In a typical ranch, you'll also notice high ceilings adorned with decorations like chandeliers. While the ranch style emerged in the 1930s in rural areas of the US, you can now find these types of houses in the Midwest, South, and Southwest. 
Colonial Type of Houses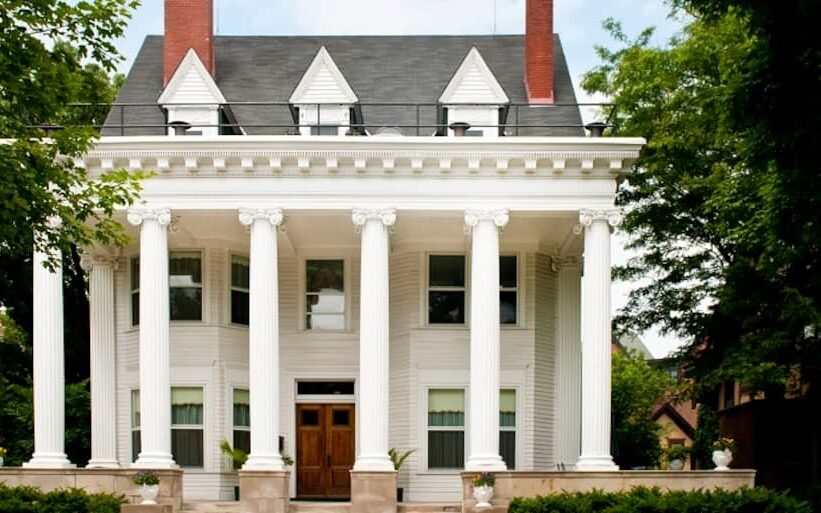 In today's market, you might see a modern version of colonial homes in the US. Colonial types of houses feature a two-story floor plan. The use of bricks is a common theme, along with rectangular windows appearing on both the first and second floors. Since the style originated in the 1700s, you can see that European touch in grand entryways and verandas. Colonial architecture is a versatile design suitable for a large family. 
Contemporary Type of Houses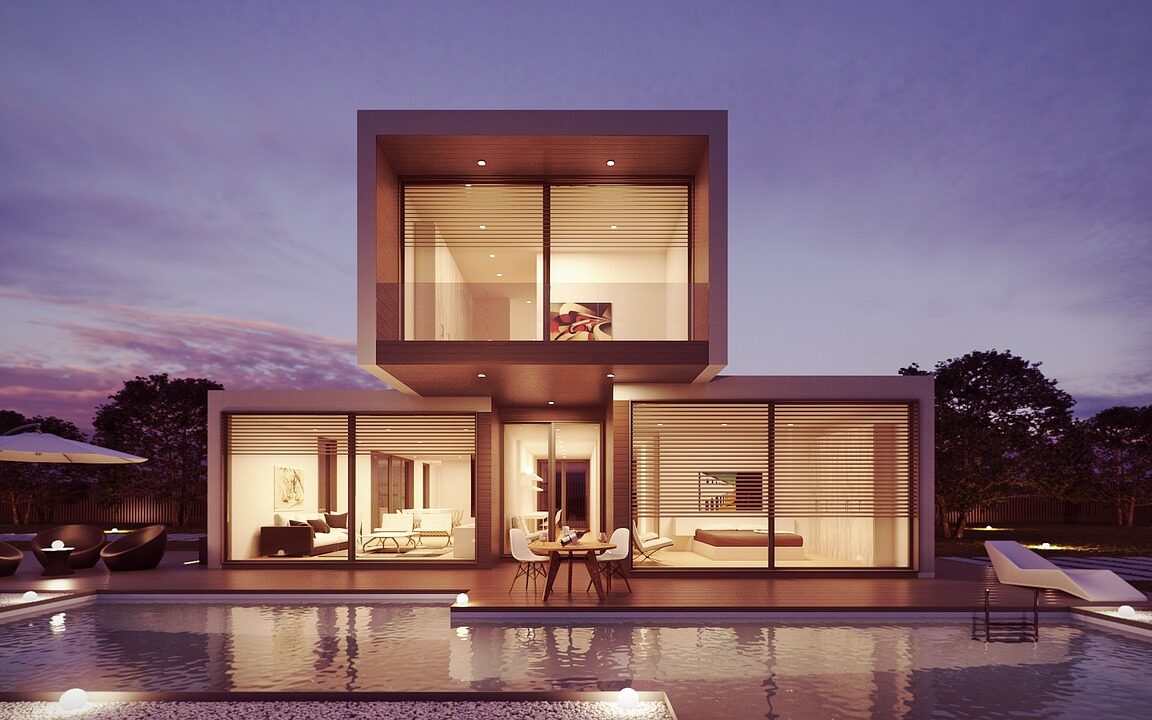 Are you looking at a modern home? Creative, unusual, yet elegant? The chances are its a contemporary style home. 
The contemporary style borrows something good from other architectural styles. You'll see open floor plans, natural light, large master bedrooms, and kitchens with countertops and cabinets. Contemporary houses can have multiple-story floor plans with great square footage. However, you can find smaller contemporary homes in different country areas.
Tudor Type of Houses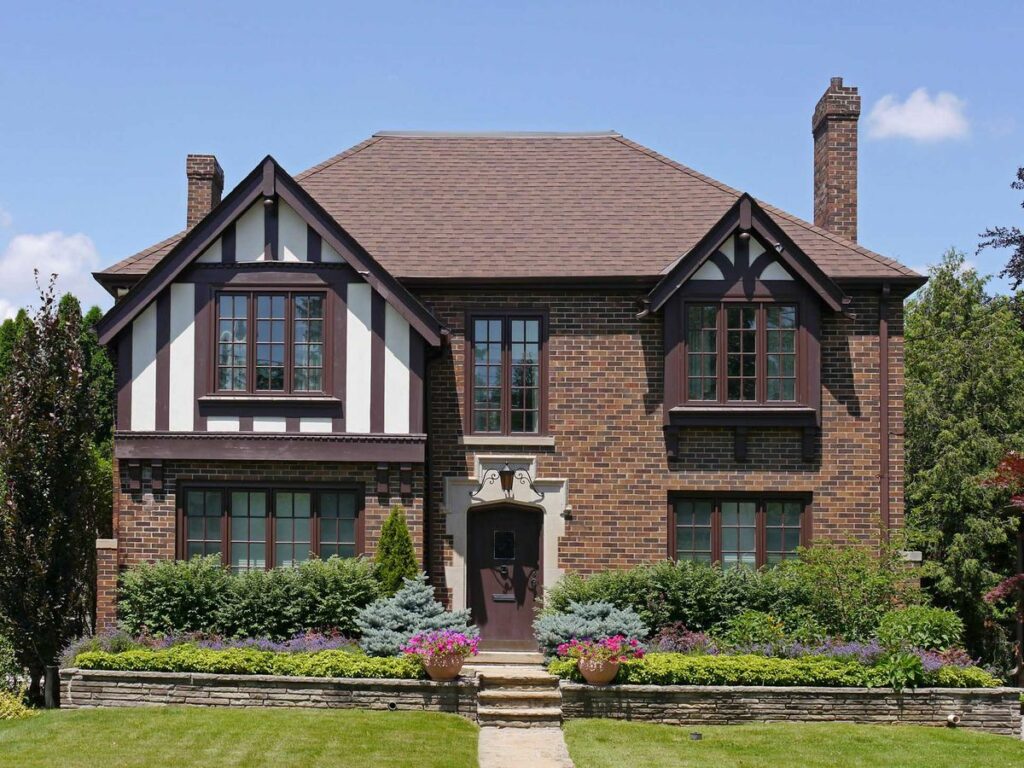 While the Tudor style fell out of fashion after world war 2, you can still find this iconic design in the US. So what are the features of a Tudor house? 
Steeply pitched roofs, brick chimneys, and low arched entryways. Today in the US, you can see a modern version of Tudor houses painted in neutral shades but featuring chimneys, low arch entries, and gable roofs.
The Bottom Line: Types of Houses
So what are the types of houses in the US? We just summed up 21 types of houses along with the popular architectural styles. If you want to sell a home, you need to understand the pros & cons of each home type. A single-family home type is more popular in the US, but it's expensive in most cities. A condo home type is more popular with people who want access to shared amenities and an affordable housing option. When choosing between different types of houses, you also need to consider the resale value of a property. Choose an affordable home type in a good location because you can renovate your home after purchase.