How Long Does It Take to Sell a House?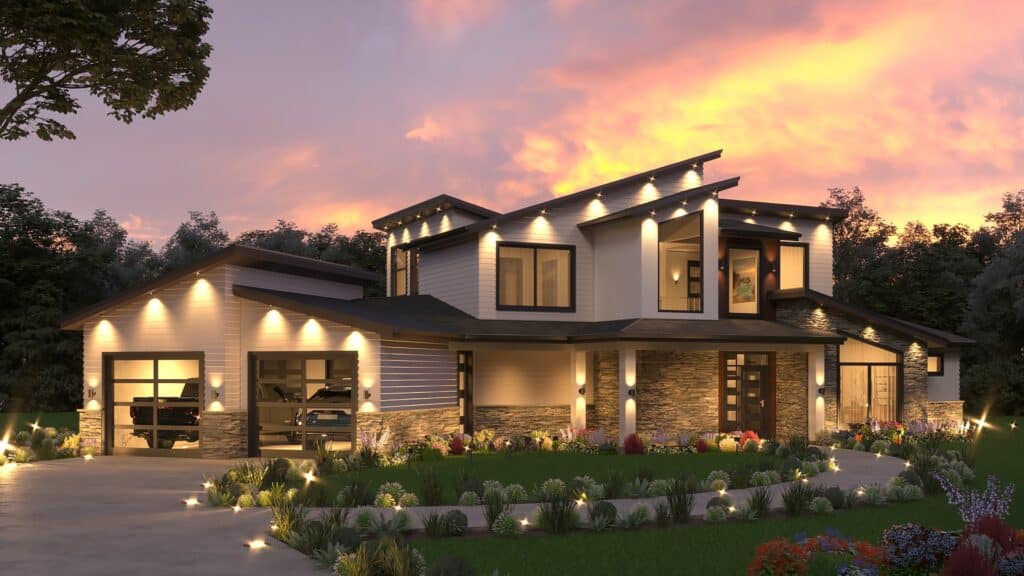 Waiting is difficult after your home is listed for sale. You want to see reasonable offers and a quick closing. I understand completely! The selling process has several legal and financial parts. How long does it take to sell a house? That's a difficult question because of several factors. The time to sell a house depends on market conditions, your property, and the buyer. The closing itself might take 10-60 days. 
Average Time to Sell a House
The average time to sell a house depends on several factors, including
Market conditions
Listing time of the year
Condition of your house
Qualifications and expertise of your agent
We'll explore these points one by one.
Calculating Average Days on the Market
In May 2022, NAR reported that the average days on the market were 31. Same time last year, the days on the market were 31. But the numbers vary vastly from area to area. For example, average days on the market in Chicago were 48, whereas, in Seattle, homes were spending five days. That's a huge difference. So residents of Chicago might have to wait, but in Seattle, you can expect a relatively quick sale. Similarly, days on the market in Odgen, New York, and San Francisco were 34, 29, and 32, respectively.
How do you calculate the average DOM? 
It's a simple calculation. Just notice the day a home goes on the market & the closing date. You can acquire this data from any local RE website. Count the days and properties and take the average to find the DOM.
Timeline for Selling a House
Here is a general expectation of the time required to sell a house:
Hire a Real Estate Agent/Realtor
Researching and finding a good agent takes time. First, you'll find a few realtors, check their reviews and affiliations, talk to previous clients, and see if they have experience in your local area. Once done, speak to three agents and choose the one you trust most. You can expect to spend 1-2 weeks on the research/interview process.
Preparation
It can take several days to weeks to prepare for the sale. De-cluttering the home can take several hours (and mental energy). It's best to seek professional help to sort it out. Other than decluttering, your home will require repairs. The timeline depends on the necessary maintenance and condition of the property. Minor repairs take less money & time, while important fixtures (such as roof replacement) need thousands of dollars and weeks.
It's best to start with a pre-inspection report. Then, you can hire a general property inspector to come and take a look at your property. The idea is to understand the overall picture. For example, what are the mandatory repairs? Are there any flaws that can hinder the sales process?
A general inspection report costs $300-$500, depending on the square footage of your home. You can plan for repairs after reviewing the information. Getting the inspection will give you confidence in the last round of the selling process. By then, you would have fixed or counted for any significant repairs. Overall, expect to spend 1-4 weeks on the preparation part.
Home Staging
Are you done with the repairs? Finally, it's time to present your home to prospective buyers. Staging is a crucial part of the process. This can be a DIY project taking a few days of your time. However, experts can get this done quickly (in a day or two) because they have the tools and equipment ready.
Photography
Home staging and photography go hand in hand. You can't take lovely photos in a cluttered place. Instead, hire a real estate photographer. Your real estate agent might hire one for you. Some realtors are also expert photographers. Overall the photography process shouldn't take more than 1-2 days, provided you already know a professional photographer.
Listing on the MLS
Now your home is ready for showings. Your real estate agent will compile a professional description on property websites and the MLS. Listing itself can take a few days (up to a week). First, your agent will go over some essential points about your property. Next, you both will discuss the highlights, good and bad sides of living in your area.
You can also choose to hire a professional real estate copywriter. Getting this right takes a few drafts, but every moment spent is worth the result. Your listing is your first contact with potential buyers. (Combined with photos, it should make a lasting impression and encourage people to contact you).
Accepting a Buyer's Offer
You can expect offers within a few days of listing in a hot market. Buyers will take time to review things and craft a proposal. Now the negotiation begins. Do you want to accept a particular offer? Do you want a better price or flexible terms? You can keep searching for better offers, but you must respond quickly. Most offers have an expiration date. However, it's common courtesy to inform the buyer about your decision in a few days.
Home Appraisal & Inspection
Some delays are still waiting for you. For example, you might have gotten a home inspection. However, the buyer will do one anyways. Similarly, buyers will perform a home appraisal to verify the property's value. The timeline of these steps can be discussed earlier or mentioned in the offer itself. Getting the required reports can take a few days to a few weeks.
Negotiating the Final Terms
There should be some room for negotiations on the asking price. For example, prospective buyers can ask for minor repairs or price adjustments. (There shouldn't be requests for major repairs if you had done the inspection earlier). However, negotiation takes time. Your realtor will be ready for that as it's their most important job. How much time will it take? It can be difficult to estimate but ask your agent, and you will get an estimated number of days.
The Closing
Getting to the closing day takes time (several weeks to months), but the closing itself doesn't take more than a few hours. You'll be surrounded by the escrow agent, both realtors, buyers, and a real estate attorney at the closing table. The funds and keys are exchanged, and you're done. You just sold your home. (In cases like Covid19, the closing process can take 1-3 days. Your realtor will guide you more about that. )
Avoid these Mistakes to Sell Your Home Fast
A Contingency Marketing Plan
Nothing hurts a home reputation more than 15-30 days on the market without offers. Then, people start questioning the value of the property. Hope for the best, but plan for the worst. What is your contingency plan?
How will you accelerate your marketing efforts if you don't receive offers within two weeks of listing the house? Talk to your real estate agent beforehand to discuss this situation.
Curb Appeal
You can't do much about eyesore properties in the neighborhood. However, your home must stand out from the crowd. Lack of curb appeal often results in less exposure. The easiest thing is to repaint the exterior, add some flowers, focus on the landscaping, and improve the windows. These small steps add to the curb appeal and increase your chances of securing a fast sale.
Wrong Timing
Are buyers out there waiting for your home? Your realtor will guide you about the market timings. You need to enter the market when buyers are waiting for your property. You can learn more about the best timing here. However, the spring season tends to be the best for listing new homes. The listing time also varies from area to area. So you'll need to check the local market situation with your agent.
Attractive Photos
A professional photoshoot is expensive, yet photos are responsible for bringing prospective clients. Review pictures if your listing isn't receiving enough visitors. Real estate photography costs $175-$300, and usually, the service is provided by your agent.
Price It Right from the Beginning
Avoid pricing your home too high that you might have to lower the price several times. The asking price should match the market value. Or, if you want to go with a high asking price—ensure that your listing conveys the worth of your property. There is no right or wrong pricing. Ultimately the buyer will decide the right price, and you need to convince your prospective client that your home is worth the asking price.
The Bottom Line: Appraised Value Vs. Market Value
The bottom line while discussing appraised value vs. market value is that both values have their importance. Both values are correct in their domain. The difference between the market value and the appraised value is due to their usage. Knowing this difference can help you to ask the right questions and focus on the correct data.

The market value of a home is the value a buyer is willing to pay. It is the value the market believes your property is worth. It is important because the buyer will not pay more than this amount. On the other hand, the appraisal value is an amount chosen by a skilled appraiser to assist the lender. The sole purpose of the appraised value is to protect the lender from exceeding the loan.

Meanwhile, the assessed value is what the government determines your property is worth for taxation purposes. Therefore, no one will be buying or selling at that price. Moreover, this price is according to a formula and neglects many of the unique features of a home. Therefore, you can often apply for a review on this value to reduce your taxes. If you have any questions, feel free to contact us now.
Average Time to Sell a Home: FAQs