How Much Does It Cost to Sell a House?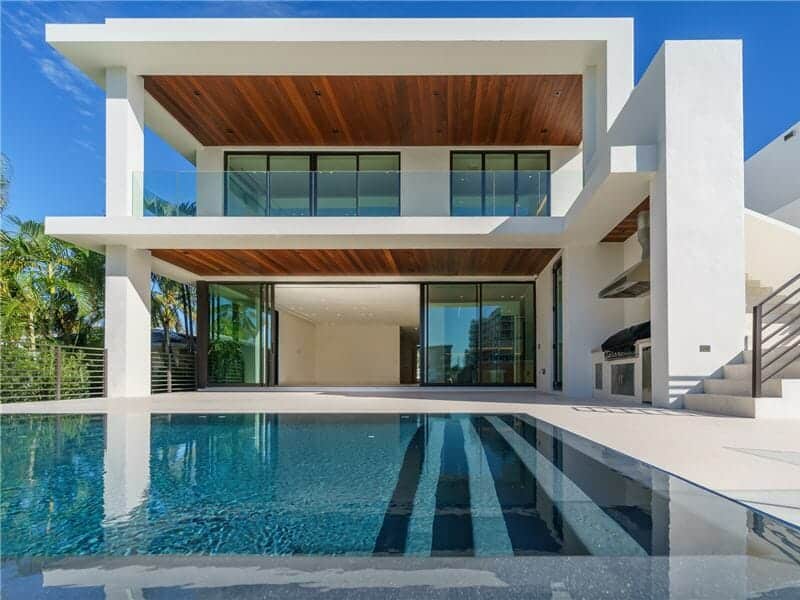 What's it like to sell a house? It can be an exciting journey—a fresh start. Or it can be stressful and expensive. These are two sides of the same coin. You can have a happy selling experience, but the process can also feel stressful. We want you to have a smooth selling journey and know the hurdles ahead. Part of the equation is understanding the cost of selling a house. So how much does it cost to sell a house? 
Suppose you sell your home for $250,000 ($30,000) more than you expected. However, you don't get to keep that $250k in your bank account. Besides paying for a mortgage, you might incur other selling costs like commissions, closing costs, and repairs. We will provide a breakdown of these costs so you can plan accordingly. 
Cost of Selling a House
The average cost of selling a house can be 8%-10% of the sales price. So if your home value equals $200k, your home selling cost will be around $20,000. That's $20k you will pay at the closing table before the money is transferred to your account.
Selling costs can often come as a surprise because most people think about agent commission only. Agent commissions are 5%-6% of the sales price, and it's the most considerable selling cost for sellers. However, that's not the only cost you'll bear.
How Do You Calculate the Cost of Selling a House?
Your real estate agent can give you an estimate of the most common costs in your area. Of course, the number will fluctuate if your home requires major repairs or if you need to pay for mortgage-related expenses. This section will discuss home selling costs and explain every number to you.
A Breakdown of Home Selling Costs
Fees for Selling a House
You can expect to pay 6% of the sales price in realtor commissions. The commission is equally divided between the buyer's agent and the seller's agent. While the 6% sounds like a considerable number, it involves different expenses borne by the realtors. For example, they need to pay a commission to the broker. In addition, they are responsible for marketing your property, which costs money.
Real estate agents also have to pay for legal expenses related to their licenses and professional practice. And selling a typical home can take a couple of weeks (from preparation to closing), so the commission seems justified. However, that's your most significant expense as the seller. If you consider fees for selling a house, commissions are expensive. Excluding repairs, your selling costs won't be more than 8%-10% of the sales price. In that 10%, six percent are realtor commissions.
Selling Your Home by Owner
You might want to avoid home selling costs by not hiring a realtor. FSBO is a popular strategy among homeowners who don't want to pay commissions. However, there are pros and cons to using this option.
You can try selling by owner, but you will do everything a realtor does. First, you need to figure out the price of your home so you will do a CMA. Then, you will find real estate comps, talk to neighbors, and evaluate the condition of your property to set the right listing price.
Furthermore, you'll need access to MLS if you want to market your home. You can get access by using a flat-fee MLS service. The cost can vary, but you will pay around $200-$350 for this access. You will still need to write the listing, capture photos, and explain the features of your home. You are also responsible for communicating with prospective buyers.
Here is a catch. Most homebuyers are not interested in an FSBO listing because sellers pay realtor commissions. However, your listing is an FSBO, meaning you want to avoid paying commissions. You are still responsible for paying the buyer's agent. However, the buyer's agent might avoid your listing. Or an FSBO listing can be seen as a sign to expect a lower price. So the buyers might want a discounted price although you are putting in the effort.
First, there is no reason to discount the property unless the listing price exceeds the FMV.
Second, you need to analyze your cost.
Total realtor commissions will be 6% of the sales price. Let's say the selling price of your home is $200,000. In that case, the agent fees for selling a house will be $12k. If you choose FSBO, you will still pay $6,000 to the buyer's agent. And you need to pay the MLS listing fee, and you will do everything else. So it's not a question of $12,000. It's a question about spending $5,000. Do you want to spend another $5,000 to experience the convenience of hiring an agent? The answer will vary from situation to situation.
Working with an agent won't reduce your home selling costs. However, an experienced realtor will help you negotiate a better selling price. You can also utilize the agent's expertise to set a realistic property price. In addition, you will get a professional CMA to understand the market value of your property.
Last but not least, professional agents can help you reduce days on the market. Most agents are familiar with their local markets. For example, it's not best to list your home on the market if outside circumstances are not favorable. Instead, your agent might recommend waiting a week or two before putting your home on the market. That will help you avoid unnecessary frustration and reduce your home selling costs.
Cost of a Property Inspection
A professional inspection involves inspecting essential property systems like the roof, HVAC, appliances, and structure. It's recommended to invest in a pre-inspection for two reasons:
You will get a detailed analysis of the property and the repairs required. After that, you can choose to make the repairs or sell as-is. However, the information will give you peace of mind. At the later stage, you don't have to worry about a buyer's inspection.
When selling, you need to provide a document called "seller disclosure." Before signing that document, you want to know everything about the condition of your property. You don't want to get into legal trouble later because you are unfamiliar with some hidden problems. Investing in a pre-inspection will help you avoid that.
Depending on the property, a pre-inspection costs around $250-$750. It may sound like you're increasing costs to sell a house, but the opposite is true. A pre-inspection report will help you negotiate with buyers confidently. (And it's good news if everything is fine with your home. Maybe you can get a better price. )
Repairs and Renovations
If you plan to sell your current home, you'll likely need to make some repairs and improvements before putting it on the market. These might include fixing broken windows, repainting walls, replacing flooring, and repairing appliances.
Your pre-inspection report can guide you in this regard. The rule of thumb is to make the house secure and then go for a cosmetic makeover. So review your inspection report and see if anything important requires your attention. For example, the water heater might need replacement, or your roof might need some repairs. While these are essential repairs, these are the ones that cost you the most. So you need to be cautious about your investment.
Talk to your real estate agent about the affordability of home renovation projects. Your agent might recommend some good contractors who can get the job done within your budget. Otherwise, you might want to sell as-is by adjusting the home price.
Focusing on minor home renovation projects like enhancing curb appeal might be better. Of course, prospective buyers will still see that your home needs significant repairs…but you can show that you care about the property.
Cost of a Professional Cleaning
Are you planning to stage your home? Thinking about renovations? Renovations and staging are essential. However, the first step is professional cleaning. Everything changes when you clean and de-clutter your property. Your home needs a deep cleaning. Some people have a hard time doing that because:
When you remove the clutter and clean the house, it looks spacious. Sometimes you don't even want to sell the house.
Clearing the clutter is not easy. You might need professional help to complete that step.
The cost of professional cleaning can vary according to the square footage of your property. Move-out cleaning services are expensive, ranging from $150 to $200 for a 1,000-square-foot home. Some services like cleaning kitchen appliances, windows, cabinets, carpets, and floor polish will increase your bill. A deep cleaning may cost you $300-$400 because it involves everything—doors, frames, and windows. It's a professional cleaning of everything a buyer will see in your home.
Utility Cost
You'll need to factor in the costs of utilities. This includes electricity, gas, water, sewer, trash removal, and cable TV. These costs will vary by city, so check with your local utility company before making any decisions. Utilities are inexpensive unless your home sits on the market for too long.
Landscaping
Consider hiring a professional landscaper to help spruce up your yard. A professional can trim trees, plant flowers, and even install a sprinkler system. Landscaping provides the best ROI for home renovation projects, ranging from 95%-103% in some areas. And it's also inexpensive. You can expect to spend $4 to $12 per square foot.
Moving Expenses
Moving expenses vary based on where and how far you need to travel. However, you should expect to spend between $1,000 and $5,000 moving into a new home. This includes packing belongings, hiring movers, and paying for storage space while away.
Photography Costs
When buying a home, what's one of the first things a buyer will look at? Pictures, pictures, and pictures. If I were to estimate it – I would say that 68% of all buyers look at pictures before they look at anything else. This is why hiring a professional photographer is essential when you want to sell your property faster and for more money.
Not convinced yet? Here is another question.
Can you afford $200 to improve your sales? The standard professional photo package costs $150 – $200, which may seem high. However, statistics show that listing with professional photography sells 32% faster than those without professional pictures.
Your agent will likely hire a photographer to get this job done. You will need to prepare your home to get the best shots. In any situation, don't use mobile photos for the listing. Pictures taken from the mobile camera just don't make the cut.
Home-Selling Costs in a Nutshell
Selling a house is a complicated process. You've all sorts of costs to consider: time, money, and your sanity. While most people plan for commissions and repairs—it's easier to forget these costs to sell a house.
Closing Costs
There are two main categories of closing costs: buyer and seller. Buyer closing costs cover title insurance, property taxes, and homeowner's insurance. Seller closing costs cover real estate commissions, legal fees, and miscellaneous expenses. Here is a breakdown of these costs and how much you can expect to pay.
Marketing Costs
Real estate agents usually handle the marketing and paperwork involved in listing a home, but they charge a commission of 5% to 6%, or more, depending on the home you're selling. Marketing costs are included in your agent commissions, but you might have to pay for marketing if you sell by owner.
Mortgage Payoff
Paying off your mortgage will impact your credit score and financial future. While you will pay the debt at the closing table, you still need to be cautious about a few things.
Contact your lender earlier and inquire about the payoff amount. That's the figure you still need to pay. It's best to contact your lender so they can guide you about interest rates or any prepayment penalty. You will receive an exact figure, so that's helpful.
At the closing table, you'll pay for commissions, taxes, escrow charges, and pending HOA fees, along with the mortgage. You'll receive money after these debts are settled.
After paying the loan, you must receive a release of deed document and a canceled promissory note to show you paid the loan in full. You will need these documents for personal records.
The Bottom Line: How Much Does It Cost to Sell a House? 
What are the costs of selling a house? The average cost of selling a house remains 10% of the sales price. 


So that's a straightforward calculation. You can consider 10% of the expected sales price. You will find room for negotiation as you can try to get a discount on agent commissions. Most realtors have fixed-price commissions, but you may get a lower rate if you sell a high-priced home. Selling a $500k home takes the same effort as selling a $200k house, but the first property pays more significant commissions. So if you find yourself selling an expensive home, you can try your luck to save 0.5%-1% on commissions. 


After commissions, repairs are the most expensive for home sellers.  This involves repairing or improving anything that would be a turnoff to potential buyers, including getting rid of clutter and addressing cosmetic issues. Sometimes, the cost of repairs exceeds every other expense. Please consult your agent or check money-saving home renovation projects in your area. You want to focus on valuable renovations that provide the best bang for your buck. 


So, in a nutshell, your cost to sell a house will include repairs, commissions, and closing costs. You can expect to pay 8% of the sales price on commissions and closing costs. And the rest of the money will be spent on repairs, staging, home preparation, and moving.