Questions To Ask Real Estate Agent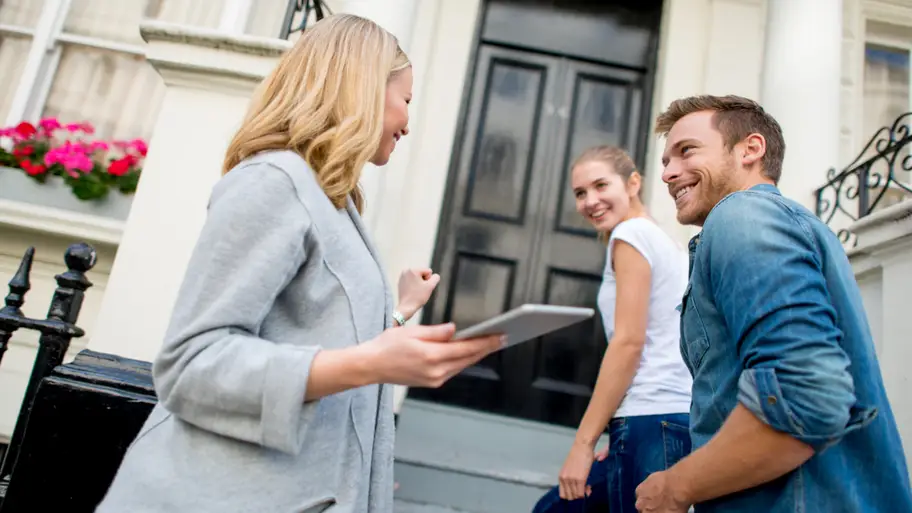 Whether you want to sell your home or buy one, you need a real estate agent to move ahead. A realtor is like a business partner and your first line of defense. Choosing the best real estate agent is critical because it is expensive, and your buying/selling decision depends on it. Real estate decisions require legal, financial, business, social, and technical wisdom. Similarly, years of service and deals closed by an agent add to their expertise, and you can utilize that experience for your benefit.
Now, the real estate market is full of self-proclaimed gurus. It is your mission to guess who is professional and who is not. You also need to find a compatible partner you find easy to work with, a person who matches well to your style. It's recommended to interview three agents, but what questions to ask a realtor? Here are the top questions to ask your real estate agent. Answers to these questions will reveal how capable and up to the mark a real estate agent is. Let us read more together.
List Of Questions To Ask Real Estate Agent
Here is a list of critical questions to ask a real estate agent. Answers to these questions will help you gauge the knowledge and expertise of a real estate agent.
How Long Have You Been A Real Estate Agent?
The housing industry has booms and busts that last for several years. Therefore experience means a lot in the real estate business. Newbies may be sincere and hardworking. However, they might not understand the business, people, and market cycles.
Ask your agent how long they have been in the real estate business. You should prefer a person with at least a few years of experience in the market. To be sure about their years in business, you can ask them about any certifications.
In What Neighborhoods Do You Specialize In?
This question is essential because you only want to buy or sell a house in a specific locality. Therefore, an agent with knowledge in that area can help better. Obviously, "all neighborhoods" is not a valid answer. If they tell you they work in your target area, you need to verify it by asking for references from their past clients.
How Will You Communicate With Me?
The more you and your real estate agent are in sync, the smoother your cooperation will be. You should agree upon both modes of communication and frequency of contact. First, ask them their preferred contact method: phone, text, video call, or a physical meeting. Next, you may ask about the frequency of contacts weekly or monthly.
Finally, asking if they work full-time or part-time is also helpful because it will limit how much you can communicate. However, as communication is the key, choosing whichever feels more accessible to you would be best.
However, if you are not trendy with modern gadgets, you might need an update. After all, modern tools save time and effort and simultaneously make communication richer.
What Is Your Commission Fee?
Asking for the commission fee is vital for both the buyer and the seller. People think the buyer does not pay commission fees, which is far from the truth. It is actually the buyer who pays for everything because the seller already accommodates all the fees and commissions in the price.
The commission fee is a percentage of the final sale price. It is due at closing and usually stands at 6%. However, it can vary depending on the market situation and other circumstances. Moreover, this commission is generally divided as 3% each for both buyer and seller agents.
You can bargain to reduce this fee but don't give it too much importance. Professionals always cost more, but their services save you time and resources. Thus 6% paid to a professional realtor is always better than 4% paid to a novice agent. Asking about the commission structure will clear any doubt. And it will help you narrow your list of possible realtors.
What Services Will You Offer To Me?
This question is fundamental because it will guide you about the unique payload of a realtor. For example, you may have wondered how much my home is worth as a seller. If yes, then the good news is answering questions like these is also part of the job of a real estate agent.
First, ask them what they offer and do not offer in their service. Then, after asking this question to 3-4 realtors, you can compare them better. To give you an idea, here is a list of possible services. The typical services include client assistance, advice, market analysis, and MLS listing.
What Questions To Ask A Real Estate Agent If You Are Selling A House?
You want to sell your house quickly at the maximum price possible. Thus you need a real estate agent that is well-versed in marketing. Moreover, they should have a plan and idea about the expected sale time frame. Here are the top questions to ask your realtor when selling a house.
What Is Your Marketing Plan?
Marketing is everything when it comes to selling a house. Also, it should be the most vital edge of an ideal realtor. Because if marketing is poor, there will be no buyer. Ask the real estate agent how they will market your home. If they have a written marketing plan, it shows how well-prepared and experienced they are.
You should not consider posting to a multiple listing service (MLS) as an effective marketing plan. It is outdated, and everyone can do that. Instead, a great agent should go the extra mile. For example, online marketing is necessary these days. It can accurately market a property in a specific area. Ask if they will market it digitally and on what platforms.
A picture is worth thousands of words, and buyers shortlist a house from its photographs. Thus, along with marketing plans, you also need drone photography, videos, online ads, 3D tours, and flyers. Ask them about these services and work samples if possible. Similarly, ask whether they provide staging services and how they will manage and share feedback for open houses.
How Will You Introduce My Home To Other Realtors?
Other realtors are a significant source of prospective buyers. For example, some might be interested in buying a house for their investors. Similarly, realtors who represent buyers are interested in new homes coming on the market. In fact, some are eagerly waiting for a new home because they already have a buyer. So, as soon as they find a suitable property, they can close the deal.
These buyer agents usually know about upcoming homes through a private listing or contacts. Also, they are the ones to see it on a priority basis in a private visit. If a realtor likes a property, they can bring many customers to visit. This scenario makes it very important to introduce a property to other realtors properly. Ask the agent how they will present your house to other realtors.
How Long Will It Take To Sell My House?
How long it will take to sell a house depends on factors like price, house condition, market trends, etc. An experienced real estate agent should have a reasonable estimate for the time it will take to sell your house. They may be able to advise you if your asking price is too high. Thus asking a realtor how much time it will take is essential.
If they are hesitant to tell an approximate time, it might show their inexperience or some other doubt. At least a realtor should answer how much time it took to sell similar houses in the past. For example, they can say a comparable property in the past took 30 days; if your house is overpriced, it will take longer and vice versa. According to an estimate, the national average time to sell a home is less than 11 days, but it dramatically varies for different areas and the market situation. The correct answer to this question will reveal the experienced realtor.
What Questions To Ask A Real Estate Agent If You Are Buying A House?
When buying a house, you want it in the best condition, lowest price, and close quickly. However, the housing market fluctuates between buyer and seller markets. This fluctuation determines who has more say in a given situation. Therefore, you need an agent who knows the market cycles and can help you in the best way possible. Here is our list of what questions to ask a realtor when buying a house.
How Will You Present My Offers To Sellers?
Most likely, you will not meet most sellers in person. Thus, you need to know how your agent will present your offer to the seller. Your agent will contact them. So, they should create your offer document in a presentable format for sellers. This document should highlight why you are a good buyer and may contain points like loan pre-approval.
So ask an agent how they will present your offer to the sellers. You may ask them for a sample offer prepared for the seller. This sample offer should be professional, with a cover letter and an excellent summary. It should also highlight the strong points of the buyer and their offer. You should also indicate the positive points of the property and why your family would like to stay there.
How Will You Keep In Contact With Me During The Buying Process, And How Often?
Strong and in time communication is necessary for any business deal. Moreover, many methods of communication like phone, chat, video call, and text are available now. Thus, it is essential to know about the preferred communication method of a real estate agent. Ask them how they will keep you in contact.
Similarly, how often they communicate is also important. In a fast-moving market, daily contact is necessary. So ask your agent about the frequency of communications and timings of contact. You may work with a part-time agent, but you should know this in advance. This arrangement makes sure that smooth communication and understanding take place between both of you.
How Will You Determine What Homes May Match My Wants And Needs?
You want a house but not any house. You want a place with specific features. Your real estate agent should precisely know your needs and wants to provide you matching service. If your demands are unrealistic, they will guide you to adjust appropriately. For all these details, realtors usually fill out a survey form to correctly record your needs.
Ask them how they will determine your feature wish list and do they have any survey forms available. A ready-to-serve realtor will show you their documents. This preparation will help you to know how professional a real estate agent is.
How Many Properties Should I See Before I Make An Offer On One?
Doing it fast is essential in property matters, but doing it right should always take precedence. How many houses you should see before making an offer depends upon the market status. Usually, the first 4-5 houses you see will update you about current trends and the market situation. You may like the very first home you see, but it is too early. You need to visit a handful of houses to update you first. Then you can fine-tune your wishlist according to the current reality of the market. So you should ask them how many properties I should see before making an offer. The answer will guide you about their pool, links, experience, and how confident they are about the deal.
Questions To Ask Real Estate Agent: The Bottom Line
Your real estate agent is the distinguishing factor in a competitive real estate market. You need to find and book a professional agent ASAP because experts are often booked in advance. In this article, we discussed detailed questions to ask a real estate agent. Listen to your gut feeling and always check certifications and associations before signing the contract.