Can You Sell a House With a Mortgage?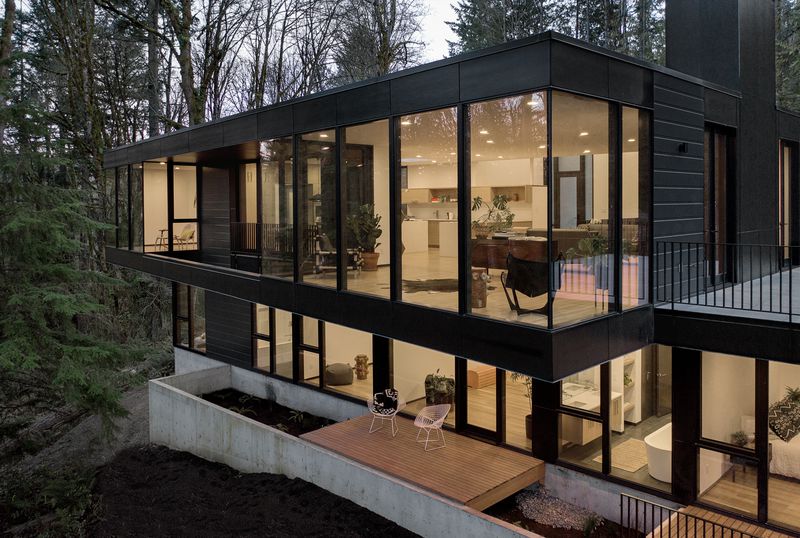 Yes! You can sell a house with a mortgage. Unfortunately, many people sell while carrying a mortgage balance on the property. In fact, it's rare to pay off your mortgage balance before buying another property. Instead, you might invest in a house, live for a few years (5-10), build home equity, and then sell the property to begin a new chapter. In an ideal situation, you will have built equity in the house (enough to cover selling costs and expenses of buying a new property). In more ideal circumstances, your home value appreciates, and you earn a handsome ROI.
Can You Sell a House With a Mortgage?
We already know it's possible, but there can be a few complications. For example, home sellers spend around 14 years in the house before selling. But the most common mortgage repayment period is 30 years. So you might be thinking, what happens to my current obligation, known as a mortgage? How can you deal with the loan as well as the formalities of the selling process?
We will discuss in detail how to sell a house with a mortgage. You can sell your house, but you must first pay the current mortgage. Please don't worry, as this can happen on the closing day at the same table—no need to go back and forth. However, you will need an estimate of the costs to know the exact balance.
What Happens to Your Mortgage When You Sell a House?
When you buy a house with a mortgage, you sign a deed. According to the agreement, the lender is the primary lien holder on the property. You will have a share in the property (your down payment), and you have to pay the remaining balance over the next 15 or 30 years or as discussed. The lender is entitled to monthly loan payments and an interest rate. If you miss 3-4 mortgage payments, the bank can initiate foreclosure to recover their investment.
There can be more than one lien on the property. For example, if you take a second mortgage or a home equity loan. However, the primary mortgage will get priority. You must pay off the current balance before you can pay the closing costs and other expenses of the sale. Any money left will be transferred to you as the profit. So it's not about having a mortgage. It's about calculations. How much can you make on the closing day? You need an accurate estimate for preparation.
How to Sell a House With a Mortgage?
Let's talk about how you can sell a house with a mortgage. We will establish a step-by-step process here. We start with the mortgage deed. You probably have it saved somewhere. Let's review this document to see the original terms of the loan. What is the loan payment period? Is there any prepayment penalty?
Why are you selling? Are you planning to downsize/upsize? What is your current financial statement?
Call your lender to get an accurate estimate, including the interest rate that accumulates. The lender will give you an estimated quote valid for 10-30 days. That's the accepted repayment amount for the given closing date.
What kind of market are you entering? What are the current mortgage rates? Mortgage rates will affect you even if you're not buying a house. High-interest rates make it challenging to qualify for a mortgage.
Are you planning to sell and buy at the same time? However, you will need to look at the situation from both angles. A market that favors sellers won't be great for buyers.
How will you find another property? It's best to sell your home before you buy another one because you need to qualify for another mortgage. And dealing with two mortgages at once is not a great idea.
Determine Home Value
What is the current value of your home? That will be different from the mortgage payment. In a healthy market, home prices go up. Your home price might have increased. You can choose a CMA (Competitive Market Analysis), BOP (Broker Price Opinion), or a professional appraisal to determine home value. CMA and BOP won't cost anything, as you can request these free from a realtor. A professional appraisal will cost a few hundred dollars.
Set a Fair Asking Price
A fair listing price is the best way to sell your house fast. Buyers are looking for a suitable property and a suitable loan. And they will request a property appraisal. If your home appraises for the listing price, then there is a good chance that the buyer can obtain a mortgage. (And that results in a quick closing).
Choose the Best Way and Time to Present Your Property
Your home needs to look good. It doesn't matter if you're selling with or without a mortgage. Work with your agent to determine the best way to increase your selling chances. Learn here how to find the best agent for your property.
Prepare Your House for Sale
Selling preparations are about more than just photography or listing. First, you want to know the financial details. For example, what amount will go into your pocket at the closing?
What is your equity in the house? A simple way is to learn the current value of your property and contact your lender to know the payoff amount. Then, get an estimate for commissions, costs, and selling expenses (8%-10% of the sales price).
Contact your realtor to understand the costs related to the title policy and escrow account operations. The buyer's earnest deposit and payments are kept in the escrow until the closing day. Then, the cost is split between the buyer and seller.
Now subtract all these costs from the expected value of your home. You will get an idea of the amount you'll receive at the closing.
Once you know the estimate, you can create a budget for repairs and home updates. Then, prepare your house for sale and start early because the mortgage approval and other steps take time.
What are the Closing Costs?
Realtor commissions are one of many types of closing costs you will pay. Sometimes, it's customary to buy title insurance for the new homeowner. Title insurance will provide coverage if someone else claims to have the title of the property in the future.
There can be mortgage-related costs (like paperwork and prepayment penalty).
Transfer title
Title insurance
Escrow fees
Attorney charges
Wire fees
Property taxes (including capital gains tax)
You'll receive a closing document with the list of all closing costs at least three days before the sale. Review the document, and check mortgage-related expenses. An important task is that your mortgage lender should release the lien. The title company will transfer the title to the new owner and funds to your account. It pays to check with a tax expert to see which property taxes will be due at the closing. 
The Bottom Line: Selling a House With a Mortgage
Now you know how to sell a house with a mortgage. Selling a home with a mortgage is an everyday occurrence because most of us buy with a mortgage and don't want 30 years to sell the house. It's also rare to pay off the mortgage quickly before the sale. Taking out a  home loan is best if you're going to spend 7+ years in the house. Otherwise, the costs associated with the mortgage will eat up any potential profit. 


You can also use an online home value calculator to see the current value of your property and then decide if it's the right time to sell your home. 
FAQ: How to Sell a House With a Mortgage?
While it's common to have a mortgage, you can still have questions about how to sell a house with a mortgage. For example, some short-term loans can have a balloon payment due in 5-10 years. Then you need to refinance or pay off the loan in one go.