How to Negotiate a House Price?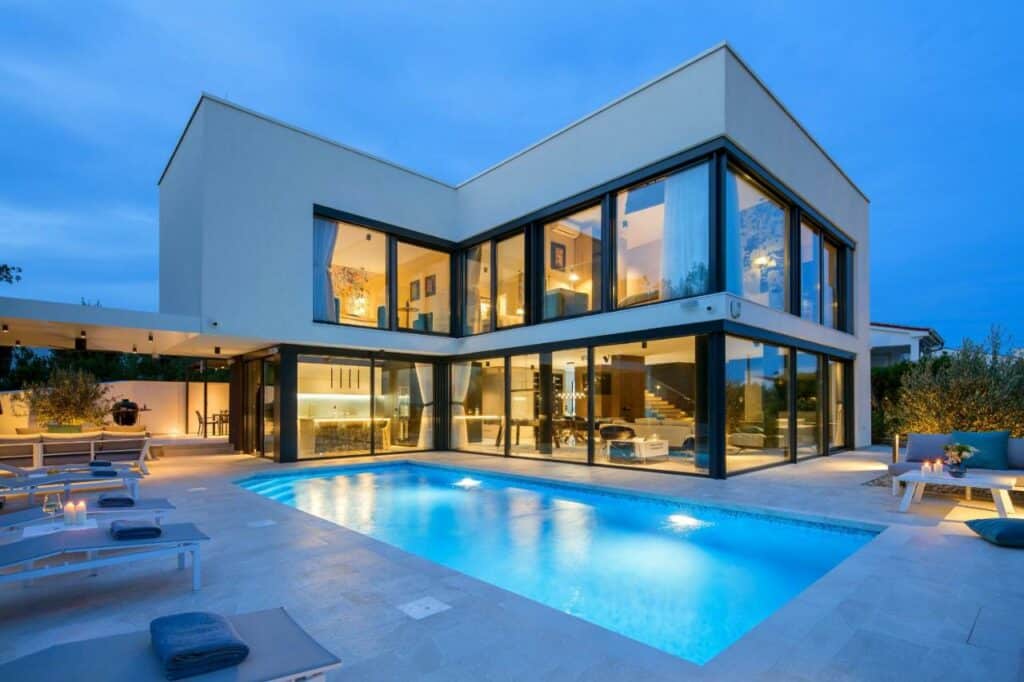 For most of us, our home is the most significant financial investment. We have spent years building equity, and that's why buying or selling a home is stressful. You must be careful with several steps, like home inspection, appraisal, pricing, mortgage approval, property taxes, repairs, agent fees, and paperwork. In addition, if you're a buyer, you will pay for loan fees and closing costs.
So it's expensive when you calculate the costs of selling a home. Buying a house costs money. The question is how you can find a better price. We will answer this question right now. This article will talk about how to negotiate a house price. Whether you're buying or selling doesn't matter because we will cover negotiation strategies for both roles.
What Are The Benefits Of Negotiating A House Price?
Negotiating a house price has many benefits. First, it can reduce your closing costs. Second, the asking price is almost always a suggestion. That is because buyers usually have thought about three amounts:
The least price to close or reject the deal
The most price they wish they could get
And the fair market value they think they should get in a good market
So you need to guess the three price points while negotiating the price of a home. Then it would be best if you came up with an effective plan to show why your offer is the best.
What Do You Need To Do Before Negotiating A House Price?
Negotiating a home price can be challenging. So before starting, do some homework. Talk to your real estate agent and get a feel for the local market. Your real estate agent can look at real estate comps to find the fair value of the property you want to buy. You might also want to talk to the bank and see how much mortgage you can afford.
How to Get Your Finances In Order Before Negotiating A House Price?
The seller wants the money, and they want it now. If not, why are they selling anyway? So, the more quickly you can pay, the more weight your offer will gain. The cash deal is the best when buying anything. But sadly, most people can't buy a house with cash.
Then the second best option is to ensure that you have financial proof to buy the house. Although getting mortgage pre-qualification is easy, it won't please most sellers. Pre-qualification is just a letter stating you qualify for a loan, but it's not a commitment from a bank. So there is no guarantee that you'll get the loan amount. However, if you're pre-approved, that's another story. That means the bank is ready to lend you the amount provided the home is a good investment.
Also, if you are selling your current home to buy a new one, you should try to sell it first. Renting and moving to an interim house is complex but beneficial. It will prepare you financially to move on.
Lastly, know your upper limits to get your finances in order. Don't overcommit due to emotions. If you're pre-approved, you will know precisely what you can afford.
How to Start Working With A Real Estate Agent?
You need a real estate agent to buy or sell a house. Excellent real estate agents are self-motivated. They have a problem-solving mindset with an attention to detail. It would help if you also looked for availability as many successful agents are very busy. So you may end up working with their assistants. Most real estate agents are helpful, but some newbies might be looking for a shortcut to success. Beware of them to avoid any pitfalls.
You need to consider many things before you start working with an agent:
Talk to at least three realtors, and work with a person with a clear record of success in your local area.
Set clear expectations and needs. Miscommunication is a big deal breaker.
Understand their commission structure and calculate it in your costs.
Ask about the whole procedure and any documents in this regard.
Always go by the rule of trust but verify.
Request a professional CMA report from your agent.
How To Know Your Market And Why It Is Helpful?
It is best to know the estimated home value beforehand. For this, you need to know your market well. You must collect data, demands, reports, and legal and environmental documents.
Take a tour of the area. Knowing areas and street names can be beneficial in discussions.
Reverse your role while searching. For example, If you are selling, visit as a buyer and see what they want you to look for in a house. Then gauge your home accordingly.
Look at the selling price and rental value of similar houses. It will help in negotiations.
Know the mega trends of housing and stocks. It will help in better expectations. You can also tackle any usual excuses like the market is down etc.
Look at past listings of 6 months within 1-5 miles of your property.
Search for any near-future mega projects or legal changes that can affect the prices.
Know about all nearby amenities like schools, colleges, and hospitals.
Having a good grip and knowledge of your market will make you confident. You will also be able to answer any upcoming questions better.
Valuable Tips On How To Negotiate a House Price
Here are a few tips if you want to know how to negotiate house prices:
Offer incentives to your prospective buyer or seller. For example, if you're selling, you can offer the buyer a contractor's warranty or brand-new appliances.
If you're a buyer, you can make a more significant down payment or provide a flexible schedule.
For sellers, moving out of their homes is a concern. As a buyer, you can offer help with that.
Why Starting With Home Inspection Is Better?
Every seller can boast about their product, but a third-party review has more weight in this regard. A home inspection report is vital in negotiating a house price. It contains the status of the house, as seen by an expert.
Hire a reputable company for a home inspection. Ask what they need, how much it will cost and what they will include in the report. Then, make your house ready for a home inspection. For example, allow easier access to all areas of the house. You can also use this time to repair minor issues.
At the end of the day, a buyer may want to bring his home inspector. However, it should not be a problem if you have already improved your house according to the previous inspection report.
Why Should You Always Communicate Through Your Agent?
It's best to communicate with other parties through your agent. It has many benefits like:
Agents can better understand your issue and convince other parties.
Your emotional attachment to the result can lead to less than optimal communication. 
You may say something unsuitable unknowingly. Again, your agent can guide you on what to do and how to do it in this regard.
An agent can better understand the legal and financial implications of any demand. So it is better to let them communicate.
They will be charging a commission, so they must do their part.
Ask for Closing Costs
Closing cost is a sum of many costs and fees that both parties may have to pay. It may include fees like home inspection, credit check, appraisal, land survey, etc. These costs are over and above the property's price. However, there can be a way to lower the closing cost. For example, you might ask the seller to pay all or partial closing costs. These savings are worth trying, so you should go for it.
Closing costs have many parts, and some of them are negotiable. For example, taxes are a must-pay, but you may get an origination fee waived. If closing costs are higher, you can shop for better options. All of this is only possible if you know the closing price. Thus ask for closing costs and negotiate to minimize these in any conceivable manner.
Find Out Why The Seller Is Moving
There are good reasons for moving out, and there are wrong reasons. It would be best to avoid bad reasons as they might relate to you also. Thus it would help if you asked why the seller is moving out. (And you should also find the real reason behind their move).
For example, a new job, needing more or less space, upgrading, lifestyle change, change of school, and relationship changes are positive or neutral reasons for moving out. However,  changes in the surrounding area, decaying of the house, or maintenance costs might be fishy reasons. And if true, you will also have to face them.
The Bottom Line: How To Negotiate A House Price?
How to negotiate a house price is not an overnight skill. But it's a skill you can learn. The real beauty lies in the execution. Therefore, you should do your homework correctly to gain maximum benefits. For example:
Getting a CMA (Comparative Market Analysis) would be best before you make your offer. A CMA will help you make a fair offer. You can request a CMA report from an expert real estate agent in your area. Most of the time, you can acquire a CMA for free. A CMA will help you make an educated decision about the property under consideration. In a comparative market analysis, you will see real estate comps, adjusted prices, amenities, pricing, and tax history. For example, the listing price of a 1500-square-foot property is $145k, but the CMA shows that the house can be worth $150k. What does that mean? It means you can afford to send an offer worth $147k, and you'll secure a great deal.
It would be best to get pre-approved for a mortgage and send the pre-approval letter in your offer. That way, the seller will know that you're a serious buyer.
Why are you interested in that specific property? Some sellers want to like the buyer before accepting an offer. Be ready to answer common questions here.
Prepare a plan for responding to counter offers. For example, the seller might not accept your offer. In that case, you can walk away or send a counteroffer.
What is your exit strategy? Talk to your real estate agent and decide when to move away from a deal.
Negotiating a house price is not for the faint-hearted. That's why you need the help of expert real estate agents if you want to sell a house. 
Some FAQs About Negotiating A Home Price
Here are the most popular questions about how to negotiate a house price.