What Hurts A Home Appraisal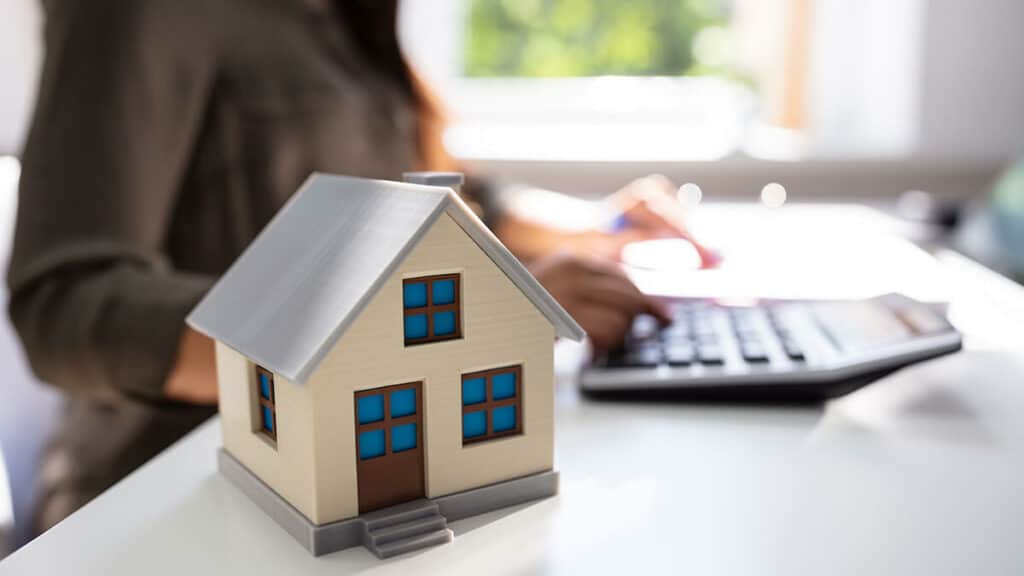 Are you going to buy, sell or invest in a home? If yes, keep in mind that the home appraisal is one of the most important things to consider in these scenarios. Even though the home appraisal is a daunting and sometimes frightening task, the appraiser's judgment about your property matters a lot.
When we talk about home appraisal, one of the first things that come to mind is, "what hurts a home appraisal?" No doubt, the home appraisal is the main thing to estimate the real value of your property, and it also helps the buyers or investors to get an estimated cost that they can finance your property for.
Many things can hurt a house appraisal, but you can prepare yourself by doing a number of different things. Even though some improvements can increase your home value and add positive points to the home appraisal, those improvements can cost you more than your estimated budget.
A home appraisal is a crucial step while selling, buying or investing in a home. That's why you must take some wise or measured steps to get the highest possible price appraisal for your home. For this, you have to know what hurts a home appraisal. Continue reading if you want to know about all the factors and steps you need to consider for a successful home appraisal.
What Is A Home Appraisal? An Overview:
If you are new to the real estate business, you may have heard the term "home appraisal." Well, you don't need to be an expert property dealer or a buyer to know about this term. Even a normal individual can learn about it because it is an essential step to consider while buying or selling a home.
This assessment process is done by a licensed professional who comes to your home and assesses its value. The appraiser has to check your home condition, value, and some other things based on real estate market values and conditions.
Even if you sell your home, you still have to hire an appraiser for your home valuation. Indeed, it is the best way to know the actual worth of your home. You can also sell your home at competitive rates based on appraisal report information.
On the other side, a home assessment helps the buyers during the home buying process. With a home appraisal, they won't need to pay more than the actual worth of a home. To complete this home assessment process, the person asking for the appraisal must pay for its cost.
However, the home assessment cost varies according to each region, property type, and appraiser fee. You can make your home assessment session a little more successful by making your home clean and bright before calling in the home appraiser.
The appraiser will take pictures throughout all the parts of your home to make it easier for the buyers to understand the condition of your home. At that point, you have to focus on all things and factors that can really affect the home appraisal.
A home appraiser usually looks for the following things while assessing a home;
Increasing and decreasing values of properties in the neighborhood
Legal aspects of the property
Home age
Home condition
Home upgrades and improvements
Home exterior condition
Home market value
Roofing and wall material
Driveways, garage, and parking areas
Basement, foundation, and attic
Why Does Home Appraisal Matter So Much?
Even though the home appraisal seems potentially terrifying, especially to the sellers and buyers, you don't need to consider home appraisers your enemies. Home appraisers will help you know your home's actual worth according to market conditions and values.
A home appraiser works impartially because it's their job to be neutral, and you are paying them for it. A home appraisal will help you both at the time of selling and while buying a home or other property. Licensed and professional home appraisers are responsible for showcasing all positive and negative aspects of a home to the client.
You can minimize the risks when investing in or selling a property with a professional and high-end home appraisal. If you want to prepare your home before the home appraisal gets done, you should also ask an experienced realtor about specific ways to improve your home value.
A licensed and professional home appraiser is responsible for offering an independent home assessment report without personal concerns. Even though home improvements, type, location, and value are all included in the home appraisal report, the appraisers mostly look for competitive characteristics and differences while evaluating a home.
What Hurts A Home Appraisal?
Once you know what home appraisal is and what it includes, the next step is to find things that can hurt the home appraisal. Let's take a detailed view of each thing that can hurt your home value during the appraisal:
No or low curb appeal
Home location
Market value of your home
Outdated home layout
No upgrades or remodeling
Non-functioning cooling and heating systems
Lack of maintenance
Neglected outdoor living space
Hiring an inexperienced appraiser
Low Curb Appeal
Your home curb appeal is the main thing that buyers and lenders will see at the time of property valuation. "First impression is the last impression" is an extremely true proverb in the case of home judgment or appraisal.
Your homes curb appeal is the first thing potential buyers see while deciding to buy or invest in your property. A home with high curb appeal will attract more buyers and investors than a low curb appealing home.
To improve your home curb appeal to increase the appraisal value, you can consider minor upgrades such as painting the exterior and cleaning up the outside. Adding a new coat of paint makes your home stand out in the neighborhood.
Home Location
Everyone wishes to buy a home in a clean, safe, quiet neighborhood. That's why your home location greatly impacts the overall appraisal value. Don't worry; it doesn't mean you cannot get a good appraisal for a home in a populated area.
You can go for the things and improvements according to each condition to improve your home appraisal value. If you don't know how to fix these hurting things, it would be best to get help from a professional realtor.
Market Value Of Your Home
Market value and condition have a direct impact on the appraisal value of your home. If the number of houses in the market exceeds the number of buyers, your home value will automatically go down because of the natural effects of supply and demand.
On the other hand, the chances are higher of an increased market value of your home if you sell during a sellers market. The number of buyers in a sellers market will be higher than the number of homes for sale. In this case, you can are likely to get a higher appraisal value for your home.
Outdated Home Layout
The home layout includes your floor plan, which can be unusual or completely outdated. Old and outdated floor plans are more constricted than modern ones with open layouts. These will lower your property selling or buying cost compared to other competitive homes in your neighborhood.
Even though the appraiser checks for kitchen and bedroom flooring layouts, these things won't degrade your home appraisal value. The chances for low appraisal value are higher than usual in the case of typical layouts, especially when someone invests in your home for financing.
No Upgrades And Interior Remodeling
Most people don't like to remodel or renovate their interior when they are planning to sell their home. But, when you call for a home appraisal, a lack of upgrades and improvements can have a negative impact on the appraisal value of your home.
If your kitchen and bathroom interior, such as cabinets, require some remodeling, upgrading and repairing in the near future, it is not going to increase home value provided by the appraiser.
Non-Functioning Cooling And Heating Systems
If you have already modified and upgraded your home for selling, you will likely not want to invest more in high-end cooling and heating systems before the appraisal. However, neglecting these systems is not a good idea if you are going to call a home appraiser.
You have to improve these systems before listing your home for sale. It doesn't mean that you have to install a new HVAC system before selling your home. All you need to do is properly clean the system and check to make sure it is functioning properly.
Lack Of Home Maintenance
Delayed maintenance is one of the main things that can hurt your home appraisal. Even if you have an upgraded and revamped home, it needs regular maintenance and cleanliness to keep its profile high.
If you are not taking regular care of your home, you will end up with a greater mess and damage over time. A home appraiser will notice this at the time of home assessment. You can ensure appropriate home maintenance before applying for a home appraisal to get the best value for your home.
No Outdoor Living Space
People love to sit together in their home gardens with friends and family, especially for occasions such as BBQ parties, relaxation and birthday parties. If you have no or ill-maintained outdoor living space, the chances of this causing a lower home value are high.
Don't worry; you can increase your home value before calling the appraiser by repairing your old deck or adding a new one. Just a few improvements and upgrades to your outdoor space will increase your home value at the time of appraisal.
Hiring An Inexperienced Appraiser
Appraisers are not only hired from the buyer's side. A home seller can also hire an appraiser to make sure they get the right home value estimate. Even though all appraisers are licensed, many are just starting out on the job.
In this case, it is sometimes difficult for them to showcase the right value of your home in their appraisal reports. Remember that an inexperienced appraiser will surely try to play safe as they are just getting started. If you think your hired appraiser is not doing exactly what you want, you can directly deal with the buyer and lender.
What Factors Won't Impact A Home Appraisal?
If you are concerned about knowing the factors that can hurt your home appraisal, you will surely be glad to know that all factors and aspects don't hurt your home appraisal. So, now the question is, "What factors won't impact a home appraisal?"
These are a few things that won't impact your home appraisal negatively:
Finished Or Unfinished Basement
Even though having a finished basement can increase your home value, having a finished or unfinished basement is completely the owner's choice. The reason is that most appraisers don't include a basement, even if it is finished into a living area and therefore it shouldn't affect your home appraisal value.
Messy Home
Most people try to hide all their clutter and mess when an appraiser comes to their home for an appraisal report. Remember that mess around your home will not decrease your value based on the appraisal report.
Interior Paint
If you think chipped paint on the walls or some areas in your home will decrease your home value at the time of appraisal, you are wrong. You can add a new coat of paint to your walls or other areas in your home whenever you want.
So, painting your home at the time of appraisal is unnecessary and will not affect the appraisal.
What Hurts A Home Appraisal? Final Verdict:
Anyone who wants to sell their house will try to find out the answer to the question, "what is my home worth?" to ensure they maximize their return on investment. Knowing the value of your home without an appraisal is not a great idea.
While going for a home appraisal, you need to focus on what things can hurt a house appraisal. The reason to consider these things is that the appraiser will check for all upgrades, improvements, maintenance and the actual condition of your home at the time of assessment.
Above all, the home appraisal is essential when buying, selling or financing a home. It will help you to know about the actual worth of your home. So, you don't end up selling your home at lower than market value.