Closing On A House: How Long Does It Take To Close On A House?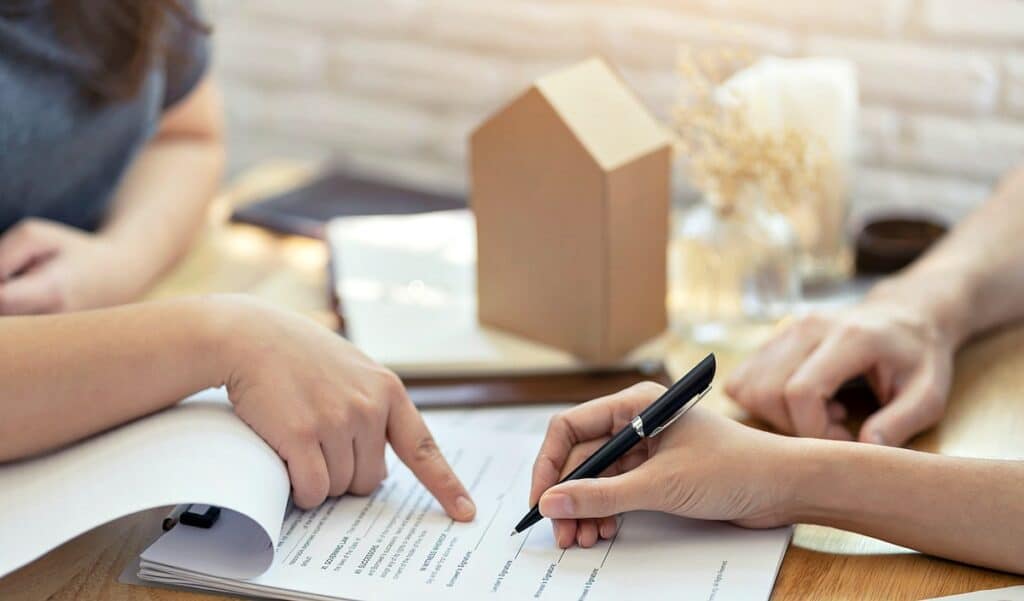 When it comes to buying a home, it takes much longer than most people expect. For example, it takes about two months to close on a house. However, a busy season can result in delayed closings. This waiting period can feel like years when you want to move quickly to your own home. That's why it pays to be prepared earlier to avoid unnecessary stress.
The closing time depends upon several factors. One key factor is, of course, the mortgage approval process. On the other hand, a cash deal can take as less as one week. However, cash deals are rare. Also, the type of the loan, property, area, seasonal load, etc., impact the closing time. This guide will walk you through the closing process. You will know what to expect and how long to close on a house. Also, by following our tips, you can reduce this period to the minimum possible time.
How Long Does It Take To Close On A House?
The average time to close on a house is about two months. This length of time depends upon many factors. For example, If you are planning to buy a house on a mortgage, the closing process on the home will take longer. The average time to close on a house from application to funding and closing is 50 days. Apart from your credit score, the workload and experience of the loan officer also play a crucial role. Buying in cash will be faster. You can close the deal in as little as seven days while buying in cash.
You can not speed up some steps that have a mandatory waiting period in the buying process. However, you can speed up many other steps by planning and coordination. Thus, the organizational skills of you and your realtor are essential. Similarly, the preparation of the seller and the time of the year are determining factors. Property deals are slow, so taking up to two months is typical in most scenarios. However, you can speed up the home closing process by taking many steps from this guide.
How Long Will It Take To Close On A House With A Mortgage?
Closing on a house with a mortgage usually takes longer than cash. It is because the lender needs to perform additional legal and verification processes. It also usually involves purchasing many kinds of insurance, which can take longer.
Conventional loans are faster when comparing different mortgage options than Federal Housing Administration (FHA) loans. This delay is because these loans have stricter requirements. According to one estimate, standard mortgages' average closing time is 47 days.
Similarly, the U.S. Department of Veterans Affairs (VA) loans have stricter underwriting requirements. Moreover, these loans are available through designated lenders, so it may take up to 66 days to close on VA loans. However, VA and FHA loans usually take up to 52 days to close on a house.
Market conditions also impact the closing on the home with a mortgage. For example, refinancing was about one week faster during the pandemic than first-time loans. However, currently, it might be one week slower than the new loans.
How Long Does It Take To Close On A House With Cash?
A cash deal is the fastest way to close on a house. It can be as fast as seven days. A cash deal avoids the mortgage process and sub-steps like underwriting, income verification, home appraisal, mortgage-closing disclosure, etc. You can also bypass the home inspection and title insurance, but it is risky to do so.
The process of buying a house with cash is simple. Just transfer funds, get legal ownership and move to your new home. A house on cash is also a better option in a competitive seller market. You can also save on closing costs, interest, lender insurance, etc. Despite all these benefits, only less than 20% can afford to buy a home with cash. For others getting a mortgage is the only option.
Most of the time, only real estate investors can afford to propose a cash deal. In that case, the investor might offer you 55%-70% of the projected value of your property.
The Home Closing Process
Closing on a home is a one-day journey but requires earlier preparation. Buyer and seller complete each step to move ahead down the road. For example, the typical closing process on a home can be:
Hire a real estate lawyer to handle the complex legal process.
Open an escrow account with the title company to hold this sale's money.
Run a title search to clear any issues with the title.
Get a home inspection to evaluate the fitness of the home.
Negotiate closing costs
Finalizing the closing date when the seller will move out and you move in.
Do a final review of the house for any undue change.
Sign legal documents on closing day and pay fees.
Review and understand closing documents.
Get the keys and move in.
What Can Cause Delay For Closing On A Home?
Closing on a home is a synchronized move. Therefore, delay by any party can delay the total activity. Here are the top causes of delay in the closing process.
Mortgage Approval Delays
Mortgage approval is a multi-step process (lender's inspection, insurance, downpayment, credit score checks, personal verification etc). As this process takes many weeks, it can delay the whole process.
Low Appraisal
Lenders don't approve mortgage applications if the house doesn't appraise for the mentioned price. There will be negotiations about the price reduction. If the seller disagrees accordingly, the sale might delay or fail altogether.
Clearing Liens
If several persons/organizations share the property, the buyer should pay it all off to clear the title. If the title company finds the issue, it will at least delay the closing.
Short On Legal Requirements
A property may lack several legal requirements like behind on property taxes, illegal changes, incomplete documents, etc. Each of these problems can add to the closing time. As a seller, you must clear all things before entering into the deal. You can do a title search beforehand to figure out any issues.
Tips To Make Home Closing Process Faster
Let's discuss the next steps to improve the home closing process.
Choose The Right Time
The housing market has its busy and slow cycles each year. Avoiding busy weeks can speed things up. Traditionally spring season is the best for quick listings, but each area has different stats. Knowing your leverage in a market trend can help you make decisions quickly.
Choose The Best Partners
Hire a good real estate agent to find a house and close quickly. Experienced agents are familiar with legal clauses, and contingencies and will prepare you earlier to handle upcoming issues. Similarly, finding a trusted and dynamic lender will speed up things. If a lender responds slowly, you may need to shop for a different loan product.
Choose The Right Property
Be clear about what type of home you want. Know your budget and shop for houses accordingly to avoid time wastage. A well-chosen home will have fewer problems (and less delays). It's expensive but you can bring a home inspector when you visit the house. Alternatively, you can ask your realtor to pull the complete property history and request contractor's warranty if major repair work was done.
Improve Your Odds Of Getting A Mortgage
A high credit score results in faster approval and a better interest rate. Next, choose the right type of mortgage. Similarly, putting more down payment will increase your equity and chances of approval. Finally, get yourself pre-approved if you want to buy. If you're going to sell, then deal with a pre-approved buyer.
Do Things In Parallel When Possible
Multi-tasking is sometimes helpful. For example, you can schedule home inspections and appraisals very closely. Similarly, title insurance is a must and can take up to a week. Again, you can do it in parallel to avoid waiting.
Avoid Any Major Changes
Sudden life changes (welcoming a newborn or financial twists) can shift your financial status. It might result in a different credit score. Mortgage lenders want to see stability: a balance credit score and paycheck. Try to postpone life-changing events as marriage, job change, getting a big loan, etc., during this period. It will help you to close on a house quickly.
The Bottom Line: How Long Does It Take To Close On A House
Closing on a house is a lengthy process involving many parties like the buyer, seller, lender, appraiser, home inspector, realtor, etc. Thus, how long does it take to close on a house depends upon the time taken by each party involved. For example, the seller can speed up the process by clearing any issue with the property title, doing advance inspection and repairs, keeping the house in an unaltered state, etc. Similarly, the buyer can speed up the process by getting pre-approved for a mortgage and scheduling the necessary tasks like appraisals, home inspections, title searches, etc.


Although each real estate transaction is unique, the average time to close on a house is 45-50 days. The right timing and preparation can reduce it to 30 days. 
FAQ
Here are the answers to our top FAQs about closing time on a house.