Buying a house in 2022: Step-by-step guide on how to buy a house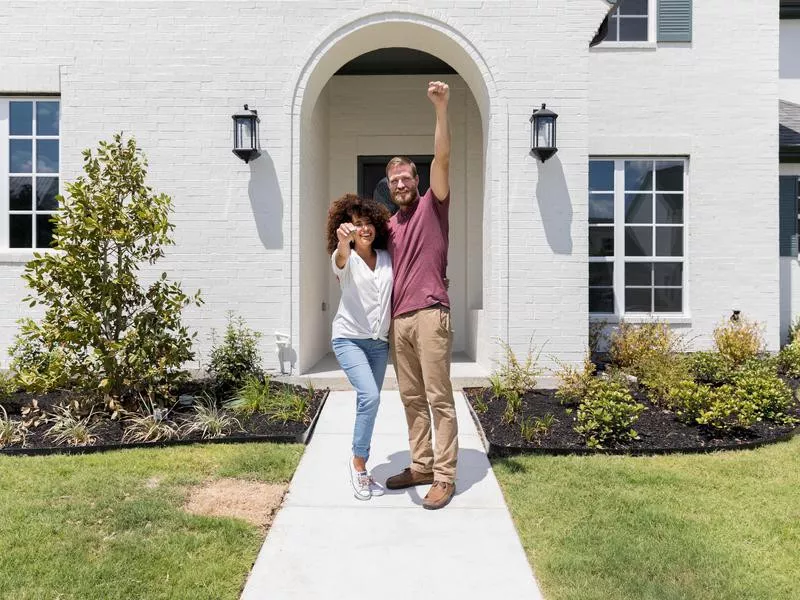 As the housing market is shifting, many of us are confused about homeownership. Should I buy a home? What's the process of buying a house in the US? Is it the right decision? 
We'll discuss all that in this article. General market conditions can impact your decision, but your finances play a more significant role. You can buy a house if you're financially stable and can afford the downpayment and the expenses that come from being a homeowner. You can buy a home if the properties are not overpriced and you're getting a good deal. Being a homeowner is not just about getting a place over your head. It's also about future planning and the resale value of your home. When planning to buy a house, you need to take care of specific steps.
Planning to Buy a House?
I am going to ask a few questions. Note down your answer. The more positive responses you have, the better prepared you're to buy a house.
Are You Ready to Buy a House?
What is your current debt-to-income ratio? Is it less than 30%?
Debt-to-income ratio is a very simple formula. If your monthly income is $4,000 and your monthly debt payments are $1,000, your ratio will be 25%. Most lenders will require a maximum of 33% DTI ratio. A lower DTI can help you qualify sooner. It's best to be debt-free before you take on a 15/30 year mortgage loan. Most of us have student loans, and paying them doesn't feel possible. However, avoiding car and credit card debt is possible before applying for a housing loan. Go for credit counseling and debt consolidation to handle credit card debts. Credit cards are the most expensive loan for Americans, and you're in a great position if you don't carry credit card debt. That will be seen as a positive sign by lenders and help you financially.
Do You Have an Emergency Fund?
Experts recommend having a financial emergency fund for six months. That fund should have enough money to cover six months of household, medical, personal, and housing expenses. For example, let's say your current monthly payments are $3,500, but after adding $1200 for a mortgage, the costs will be $4,700.
What will be your home maintenance expenses? If you're buying a house (new), you can expect to pay 1% of the home value on annual repairs. For an old house, estimate around 3%. For the sake of calculations, let's assume the value of your future home to be $250k. Therefore, you need to keep $2,500 to $7,500 in your annual home repair account. Divide that by six; you need $1,250 to $3500 in your emergency fund.
So what should be the total amount in your emergency saving fund? In our case, it will be $31,700. By saving that much, you don't need to worry about mortgage foreclosure, home repairs, or other emergencies, and you can easily buy a home.
Are You Planning to Stay in the House for 5-7 Years?
If the answer is no, you need to rethink your decision. You also need to do a rent vs. buying comparison. For example, renting might be affordable if you plan to relocate after 3 years. Your local real estate agent can guide you about that.
How Much House Can You Afford?
Mortgage lenders can lend you the maximum amount. The question is, can you afford that? You need to check your personal finances before you buy a home. You can always upgrade later. For example, you can invest in a smaller home, build your equity, and after a few years, you can buy a better place. There are several ways to check affordability:
Review your DTI
Review your emergency fund
Ensure that your future mortgage payment doesn't make more than 20% of your monthly income
Improve your credit score
Save money for the down payment
We have talked about the first two points. I really recommend becoming debt-free before you buy a home. It will give you enough room to have a high mortgage payment. But if you already have debt, your mortgage shouldn't be more than 20% of your household/personal income. For a monthly income of $5,000, that will be $1,000.
The next thing is that you need to improve your credit score. A high credit score lets you save on interest rates which can be thousands of dollars in the long run.
And now we come to the downpayment. The recommended amount is 20% for a few reasons:
The down payment is your straightforward equity in the house. Your mortgage payments are used to pay first for the interest rate and then the principal amount. For example, you pay your first mortgage payment of $1,000. After that, almost $600 will be the interest rate payment, and $400 will be the principal amount. In later years, you will pay more for the mortgage and less for the interest rate. If you can wait a few months, you can put in a high down payment and increase your home equity.
A high downpayment and a better credit score give you more options. In addition, you can secure a better interest rate.
How to Save for the Down Payment?
Saving for the down payment sounds like a big deal. For a $250k house, you need a downpayment of $50k plus $31,700 for the emergency fund. Combined, that amount will be $81,700.
How do you achieve that goal? Here is a short plan:
Reduce or eliminate your debt. We don't want to pay even $300 for the credit card debt. You can take a small conventional loan to eliminate your credit card debt because credit card carries double-digit interest rate. You can easily find a loan for a 4%-5% interest rate and pay it slowly.
Earn more: there is no way around that. You have to pay for rent and other monthly expenses. You need to increase your monthly income by $500-$2,000. Can you do a part-time job? Freelance work? Think hard. You can earn an extra $25/hour and translate that income into monthly savings. $1,500 extra each month becomes $18,000 in a year.
Save from your current income. Where can you cut on expenses?
Give yourself 3-4 years to save for the emergency fund and the down payment.
If you're debt-free and have an emergency fund, you can apply for a mortgage with a 10% down payment. Of course, 20% is the idea, but it might make sense to become a homeowner soon if you're paying rent.
Get Pre-approved for a Mortgage
You're ready to buy a home with all this effort and planning. Contact 3-4 reputable mortgage lenders in your area and request an estimate and pre-approval. You have saved for the downpayment, worked on your DTI, and now you want to secure the best interest rate. Whenever possible, go for a short-term loan.
Hire a Real Estate Agent
How to buy a house? This question remains unanswered. We have done the prep work for buying a house. Now you need the help of an expert real estate agent. You need to see places that fit your budget and personal preferences. Please contact 3-4 realtors in your area/neighborhood and see if they can help you. This article might help.
Make an Offer
Ready to make an offer on a house you like? Along with the proposal, attach the following:
A statement as to why you like the place and want to create memories
Your pre-approval letter from the bank
Your earnest deposit
Your CMA report (Critical for negotiating the home price)
Get a Home Inspection
You'll need to spend $300-$500 to determine the actual home value of a property. Hire a certified property inspector and get details on the property's current condition.
Get a Home Appraisal
It doesn't matter if you want to sell your home or buy one. You want to know how much your home is worth; an appraisal is an accurate estimate. Our "how to buy a house" guide remains incomplete without a home appraisal.
Ask for Repairs
No home is perfect. Your inspection report will give you insights into the home's condition. Before buying a house, you can negotiate a lower price or get the required repairs. Any missed repairs now will cost you later, adding to the cost of homeownership.
Head to Closing
Ready to close the deal? Your real estate agent will work with a local title company to assign you the title and transfer money to the seller. It mostly happens in one day at the same closing table. There are closing costs like title insurance and home insurance. You will get an estimate for these before the closing day.
Move In
Before moving in, look at the property to ensure the seller hasn't left anything. You might want to take photos of the home before you bring your furniture and accessories. Congratulations! You have bought a house. You're ready to move in and enjoy a new life in your new home.
The Bottom Line: How to Buy a House? 
Buying a house has become expensive these days. That's why you must learn how to buy a house and wait patiently. It's not uncommon to wait a few years to save for the downpayment and arrange your finances to live a stable life. For most homeowners, it's challenging to set aside time and money for this big purchase, but it's certainly worth the effort.