How to Make an Offer on a House?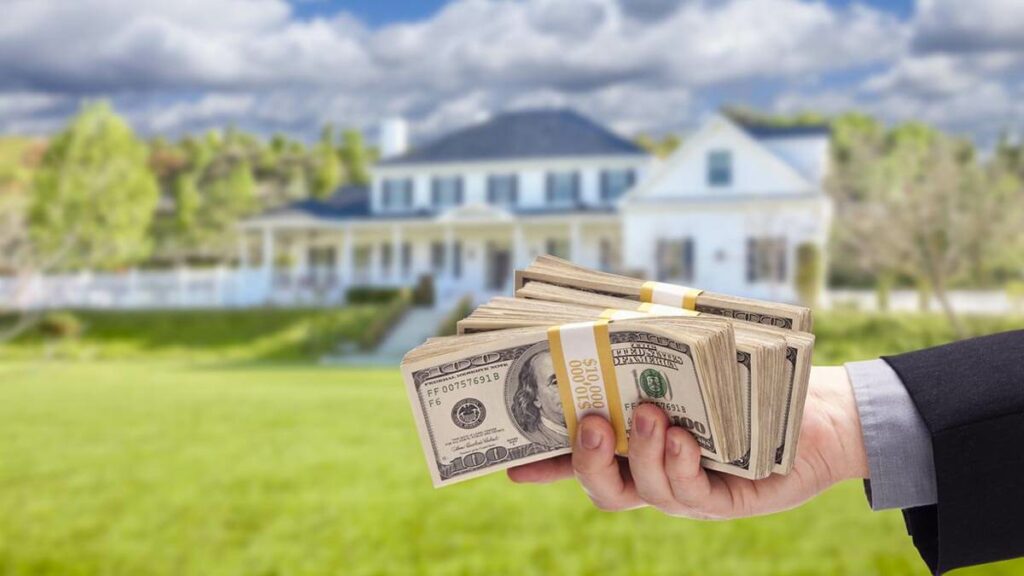 Learn how to make an offer on a house you just found.
Sending an offer on a property you just found (loved) is a time of excitement of nervousness. Maybe you're excited about finding a home you like. Perhaps you found a property you can repair/rehab to your liking. Maybe you're wondering what will happen next.
Did I do it right? Will my offer get accepted? What will happen during the inspection process? What if the seller declines my offer?
It's normal to face these questions as a first-time homebuyer. Most of us are not buying houses daily, so it's normal to feel nervous even if it's your second time. One way to avoid this stress is to learn how to make an offer on a house. Let's do it.
Things to Know Before Making an Offer on a House
You and your real estate agents are together in this game. You'll decide that you want to make an offer, and your agent will write one on your behalf.
Speed is Important: Shortage of housing inventory is an issue in the country. You won't be the only person looking at the property. Homes are marketed on MLS and social media as soon as the listing hits the market. So it's best not to wait for several days. Prepare earlier and if you like the house and everything seems okay…send the offer.
Why is the seller selling? If you know the motivation behind selling, you can better craft your offer. If the seller is interested in a quick sale, you may offer a fast closing.
Are there any other competitive offers?: Your agent needs to answer this question with the help of the listing agent. You want to know about other offers as much as possible. What are other people offering? How many offers are there? It depends on what the listing agent is willing to share with you.
Will you need to make repairs? The condition of the home will impact your offer price. You might be sending an offer without first having an inspection report. So you'll need to judge the property by appearance and have some room in your bid for potential repairs.
Local Market Conditions: Your agent will guide you about the situation, whether it's a buyer or seller's market.
Put Your Current Home for Sale: Are you planning to sell and buy simultaneously? Sell your current residence first before finalizing the next sale. That's an essential step for financial reasons. It's best to send offers after your existing home is under contract.
Negotiation: There should always be room for negotiation. You don't want to go too much above or below the listing price. On the other hand, you want to give enough space, so the seller feels appreciated and you also get a good deal.
How Do You Make an Offer On a House?
So what exactly is this offer letter? We're talking about sending an offer. But we want to know about the content first.
It's a legally binding letter and must comply with local state laws. In some states, you can send this letter without attorney approval/review, but in some states, you must hire a RE attorney. Given the legal status, your offer must include complete and correct information.
Exact Steps for Making an Offer On a House
We will discuss the process for making an offer on a house in detail. It's usually a 6-step process from initial discussion to the actual submission.
Decide How Much to Offer on a House
That's the first and most crucial step. What is the value of a home? You'll determine that, along with your agent, to make an informed decision. There is a precise balance in the real estate market, and with expert knowledge, you can offer the right price.
A few factors will play their part when calculating the value of a house. First, your agent will do a comparative market analysis to understand the market situation and property price. Comparative market analysis involves a detailed analysis with a step-by-step approach and calculations. Along with a CMA, it's better to go with an appraisal, inspection, and a broker price opinion. After these estimates, you will have a realistic idea of the price of the house. A CMA or professional appraisal report can also support your offer price.
Getting Pre-approved for a Mortgage
Pre-approval shows your seriousness in the homebuying business. Getting pre-approved is essential before making offer on a house for the following reasons:
You'll get an estimate of how much house you can afford—no point in sending an offer if you can't finance the property.
Sellers want to know how much you can pay for the property. That's why the offer letter mentions a down payment and earnest deposits. Of course, a pre-approval letter is not a guarantee, but it's a sign that you can finance the home if your offer is accepted.
It gives you an edge over other buyers who might not be pre-approved.
The type of mortgage also determines your offer impact. For example, Jumbo loans suit buyers with an ideal credit score and downpayment. Govt. backed loans tend to have the lowest down payments, whereas conventional loans are often used for the primary residence.
Compare the Home Price to Recent Comparable Sales
This is where a CMA plays its part. You can request a comparable sales analysis if you haven't obtained one. You know the listing price. Your agent will look at recently closed deals in the same neighborhood and compare apples to apples. Next, you have to select homes with similar structures and pricing ranges. That's an essential step before making an offer on a house. Your real estate agent would likely have done this for you.
Create a Draft of Your Offer on a House
Once you have decided how much to offer on a house and are pre-approved, you can send the offer. Real estate agents use a template (local to the state) with standard terms to help with this step.
Consider Your Contingencies
Real estate contracts have contingency clauses. The most common ones are financing and inspection contingencies. These clauses give you the right to inspect the house and withdraw the contract if there are repairs to be made and reaching an agreement is not possible. Similarly, a financing contingency gives you time to find the money for the home. Be careful with the contingencies, as you don't want to lay out strict terms. You want to leave enough room for delays, but sellers like flexible offers.
Write Your Initial Offer on a House
Let's create our first offer on a house you want to buy. So what should be included in your offer in a house?
Earnest Deposit: That's the deposit made into an escrow account for around 1%-3% of the sales process. You can lose the home and the earnest deposit if you fail to miss a legal point. You can send an amount as low as 1% or as high as 3%.
Down Payment: You would have decided about it already if you were pre-approved. A high down payment or cash transaction is more attractive to the seller because the financing is less likely to fall through.
Pre-approval: You must attach your mortgage pre-approval letter from the lender.
Closing Costs and Who Will Pay What: You'll need to describe each cost and the ones you'll pay. This can be negotiable, but you can talk to your real estate agent to see the standard approach. As a buyer, you have your closing costs, and sellers have theirs.
Contract and Expected Selling Date of Your Current Residence: Do you want to sell your home first? Please nclude your selling contract and the expected day of closing. This gives the seller an idea of the timeline required.
When Does Your Offer Expire? You don't want to wait forever to hear back. So put a deadline when your offer expires.
Offer Contingencies: Include any specific contingencies.
A Personal (Hand-written) Letter: It's hard to come by a property you love. We have included all the legal details. Now it's time to add a personal touch. Include a handwritten letter or a family photo to show genuine interest.
Negotiate the Price and Terms of the Sale
What are the next steps after sending an offer? First, you'll need to negotiate a house price. Next, you might ask why should you negotiate a house price.
Doing so is essential for a few reasons:
Sellers expect to reduce the price by a small percentage. There is room for negotiation, and qualified buyers can get a better price. Even a 0.5% reduction means a lot in terms of dollar savings.
Negotiations are essential because no home is perfect. You will need to make minor repairs even if everything seems fine. Negotiating the price helps you cover those expected (and unexpected) repairs.
Finalize and Sign the Contract
Now all the components are here, and you're almost ready to send an offer on the house. First, you need to sign the contract. Then, review everything once again with your realtor. You might want to hire an attorney for final approval. After that, you're ready to finalize the offer and send it to the listing agent.
The Bottom Line: How to Make an Offer on a House? 
Making an offer on a house is a one-time task. You can send another bid, but that's rare. Usually, you get only one chance to send the proposal. We have outlined the steps to making an offer on a house.
Making an Offer on a House (FAQ)
Here is our collection of commonly asked questions about making an offer on a house.