How to prepare for a home appraisal?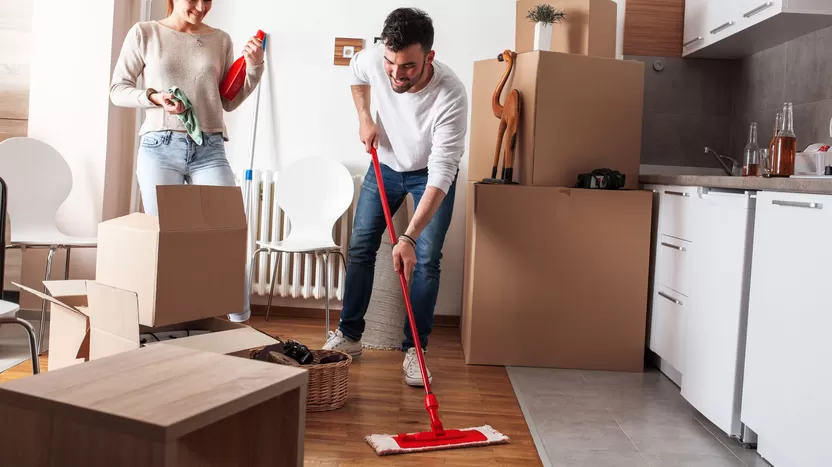 Are you in the process of refinancing your mortgage, or are you ready to prepare for a home appraisal? Then you naturally wish to be able to show a valuation with a favorable price for you. There are well-known tricks to ensure a higher valuation of your home. Such as tidying up, cleaning, and a nice smell. But you can do more to ensure that a nice price tag rolls out of the valuation so that you can sell your house for a nice price. We will explain it to you.
What to do before home appraisal? How long does a home appraisal take?
A home appraisal typically takes two days to a week in real estate. To complete the appraisal process, the mortgage lender must first order and schedule the appraisal and then collect data about the property. Finally, the appraiser must review the data to complete the valuation report.
Of course, you don't have to do your house appraised every day. Good reasons are selling your house or taking out a mortgage. The bank then wants to be sure that your collateral (the house) is valuable enough to cover the costs possibly. Environmental factors partly determine the valuation. The location of your home, busy roads and other buildings, the neighborhood in which your home is located, and whether your home has a balcony, garden, or other outdoor space make a big difference. But what can you do to prepare your home for appraisal?
1. Maintenance of the property
The overall condition of the property is very important for an appraisal. This concerns, for example, maintaining the paintwork of windows and doors, properly insulating the house, and whether everything works properly, such as the central heating boiler or chimney.
2. Give a fresh look to your home
A clean and tidied home is a source of attraction for anyone. Try to give your home a fresh look by removing rubbish knick-knacks and closing the open windows. The first impression of a house can determine whether your house is precious and ready to sell or odd in condition. No one wants to spend money on renovation after buying your property. So, make sure to give your place a new look.
3. The front yard
Sometimes people forget to clean the front yard or garden which is the most important thing. Your front yard explains the whole condition of your inner house. With a well-kept experience, your front yard should be amazing. Do you have a tiled front yard? Then it can make a huge difference to put some greenery in a pot. Make sure your garden and backyard are free of weeds and try to make another space for your bicycles and vehicles. Make a shed for your bicycle at another place in your house. It can positively impact the appraiser that your house has maximum space for garden and representation.
4. Give your kitchen and bathroom a makeover.
Small touch-ups can raise the valuation cost because the renovation may be out of your budget, so try to give a new look to your house with less spending. Make sure that surfaces, taps, and other parts are well cleaned, and all lime scale is removed. Water should easily flow away from wells and drains when they are clean. Make sure the door can be locked, and replace tarnished mirrors with new, fresh ones.
You can increase the value of your home by renovating the kitchen, bathroom, and toilet. Although major renovations of these spaces are expensive, small improvements can still add great value.
Replace glass and mirrors that have deposits on them.
Remove build-up and hair from the pipes so that water drains properly.
Remove limescale on taps and bathroom components.
Make sure drawers open and close properly.
It is nice in the bathroom and toilet if the door can be locked effortlessly.
You can also replace iconic parts, such as an old toilet seat.
This way, you can create a new-looking bathroom for very little money!
5. Get a fresh interior
If a buyer can express his ideas in the spaces, he is more likely to buy your house. Consequently, your interior needs to be calm and light. Remove any iconic wall decorations and avoid brightly colored walls. Your house's appearance is also greatly influenced by your windows and door frames. Refresh their paint with a fresh coat. The value of your home will increase if you do this over the weekend.
What hurts a home appraisal? Changing market conditions may impact the supply and demand for comparable properties as well as the attractiveness of the subject property. Similarly, continually deferred maintenance or poor quality or outdated finishes can negatively affect a property's curb appeal and value. 
How to prepare for a home appraisal
Look for problems that have lowered the value of your home in the past and fix those problems.
Gather important documents for the appraiser.
Prepare for the visit.
Invest in restraint.
Make minor repair
What do I need to prepare for a home appraisal for?
There may be several situations where a valuation is necessary or even mandatory:
Taking out or transferring a mortgage
Renovation
Reducing or removing the risk premium
Divorce
Heritage
Anyone who finances a house entirely from their resources does not need to hire an appraiser. But if you need a loan, the lender requires an expert to assess whether the agreed price is realistic. The bank wants to keep the risk as low as possible that you will no longer be able to pay the mortgage payments.
What does an appraiser do?
Appraisers estimate home values. Among the factors they evaluate are the years of construction, the type of house, the size, and material of the house, its layout, the state of maintenance, its zoning plan, and whether it has a balcony, garden, or garage degree of insulation. A solar panel installation and an extension could be examples.
An appraiser's main focus is on the house's location and the facilities nearby. Naturally, the appraiser also checks the price for comparable homes recently sold.
He also maps out whether matters that could affect the value of the house, such as the presence of asbestos, or legal rights and obligations, such as a ground lease or the right of way.
The appraiser reports his findings in a valuation report containing the estimated home value and extensive substantiation.
The Bottom Line: How to prepare for a home appraisal
What to do before home appraisal? Choosing an independent appraiser for your home value estimate is a choice you make for yourself. Always check the appraiser's certification before preparing for a home appraisal: nothing is more annoying than discovering too late that the valuation is not valid. The most effective way to choose an appraiser is to compare them. Make sure you make an informed decision based on the varying costs. You can get help with this from a buyer's agent. For example, consider a purchase broker.