How To Sell Your House?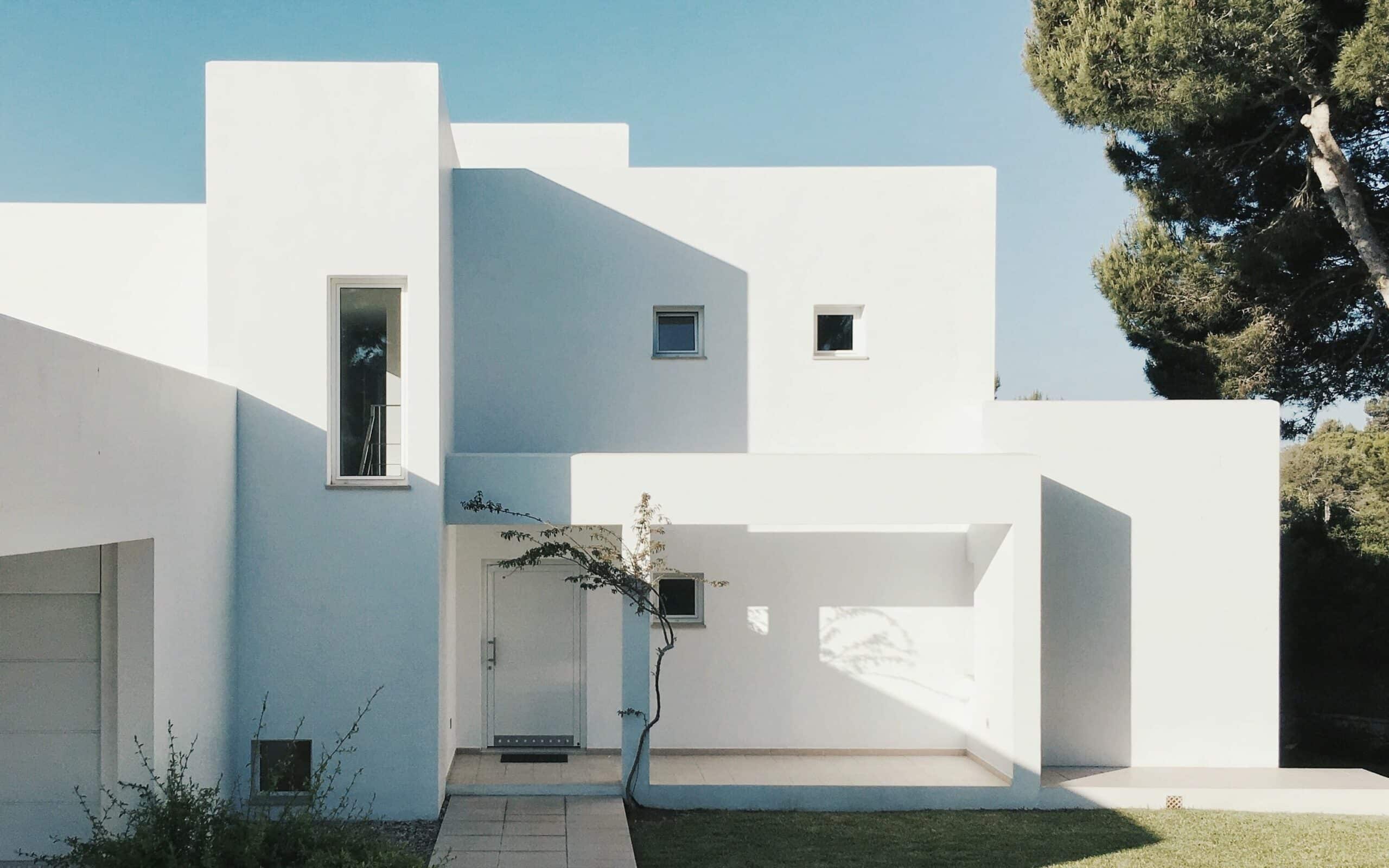 Want to know how to sell your house? Any real estate sale starts with an estimate of the property. It is a key step because it defines your project's baseline and allows you to plan your future projects. That is why it is necessary to make a precise and rigorous estimate and get guidelines about the process of selling a house. There are different methods to estimate a property: by yourself, with a real estate agent, or through an online appraiser.
How To Sell Your House: A Guide
Here are a few steps to selling a house. Follow these key steps and they will make your decision to sell a house easier.
Get An Estimate
Use a real estate agent
If you want to sell quickly, a real estate agent knows how to sell your house and is the most effective solution. The real estate agent benefits from a very good knowledge of buyers and the real estate market in your area.
When selling your home with a real estate agent, it is quite possible to combine different estimation methods. For example, combing the online estimation and the estimate from your real estate agent can be incredibly accurate. These are different but far from incompatible methods that will help to sell your house and give you a clear view of the value of your property. By using different methods, you will be able to verify that the value of your property has been correctly estimated.
By yourself
Estimating your property yourself can seem like a quick solution. You can rely on real estate ads in your area to compare your property to properties currently for sale. It will allow you to define a first price range but ultimately remains imprecise. To gain precision, it is best to turn to online home value estimators. These tools are based on real estate databases and adjust your price according to the characteristics of your property. They consider all the criteria essential to selling a home (floor, orientation, number of rooms, etc.) to deliver a much more realistic and reliable price. In addition, these tools are very easy to use and will allow you to obtain the value of your home in just a few minutes.
Set A Timeline For Selling Your Home And Consider Renovations
Before the sale, it is legitimate to wonder about the need to carry out work to sell at a higher price. A renovated home certainly attracts more buyers but represents a high cost as well. The sale will also be delayed due to the duration of the work. Therefore, assessing the possible added value of any work that would allow before starting is necessary.
New techniques also enable enhancing your property without going through heavy work. It is particularly the case of home-staging, which consists of refreshing and depersonalizing the property to make it more attractive at a lower cost. This allows you to sell your apartment or house faster.
If the accommodation is shabby and the electrical installation old, carrying out renovation work, rather than home-staging, could be a good option. Upgrading reassures potential buyers and will allow you to sell at a better price. Whatever type of renovation you want to undertake, it is essential to assess the amount of work carefully.
Choice of materials, the extent of the renovation, surface area of ​​the accommodation, or even choice of the craftsman, many parameters are taken into account in estimating the cost of the work. We strongly recommend that you call on a professional who can help you determine the work required for the sale of your property and will give you a price range.
Prepare The Necessary Documents For The Sale
In addition to the technical diagnostics, you should compile a file containing all of the documents related to the home. Below is a list of potential documents you might need:
The title deed
Property tax details
Condominium regulations
Minutes from the last three meetings of the General Assembly
Asbestos diagnosis
There are other potential documents you might need so consult with your real estate agent to make sure you know what is required. Once all these elements are in hand, you will have taken a step closer to realizing your house or apartment sale.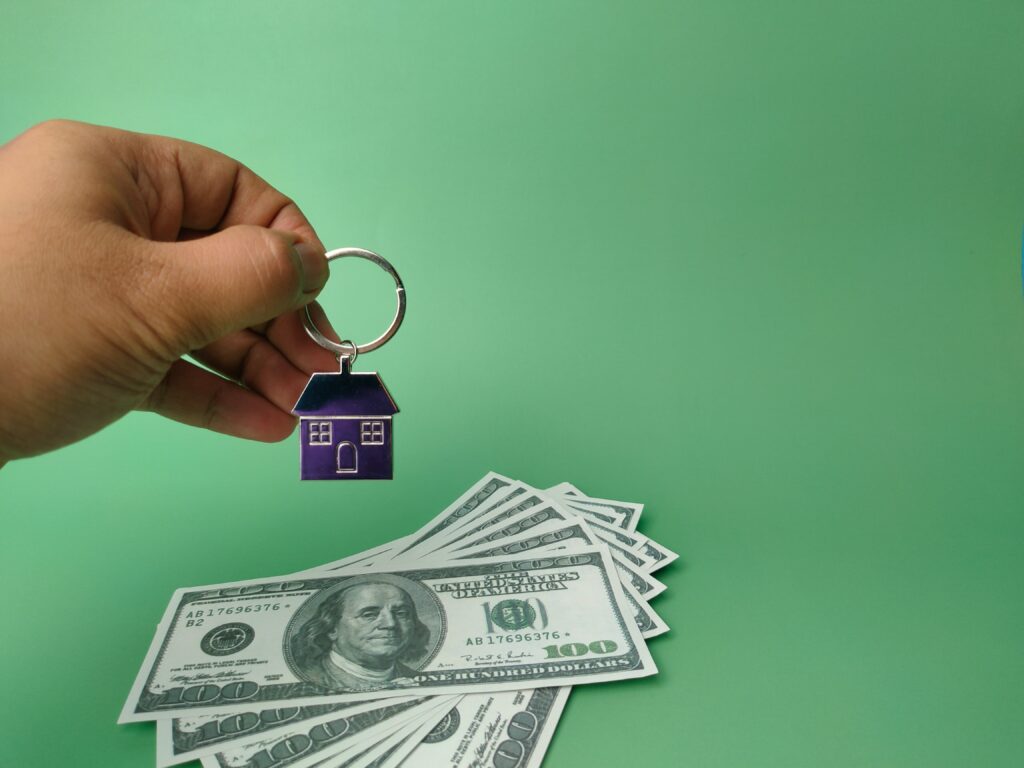 Determine The Price
When you sell a home, you want to get a good price for it. Perhaps you can even sell your home with equity due to the tight housing market. But what is a fair asking price? You determine this based on your home value. That value depends on, among other things, the location of your house, the condition of your home, and the number of square feet.
Please note: that the asking price of your home often differs from your home value. The asking price is often slightly higher, so there is still room for negotiation. A real estate agent can give you good advice about this. A real estate agent can tell you exactly how much your home is currently worth.
Get A Pre-Sale Inspection
The pre-purchase inspection is an examination of the condition of a residence and what is visible to the eyes of a building inspector, inside and out. It is not mandatory to obtain a mortgage loan, but it can save you from often costly trouble.
Before selling your home, you should think about the buyers too as the property's general condition is one of the biggest fears for buyers. The real estate inspection is one of the solutions that allows you to free yourself from these worries, thanks to the realization of an in-depth audit of the coveted property by a building professional.
This verification aims to provide buyers with as much information as possible concerning the property's general condition and to protect them against any unpleasant surprises, particularly hidden defects.
On average, an inspection takes two to three hours depending on the size, condition and age of the property. If you're working with a real estate agent, make sure they know when the inspection will take place so they can avoid visits from potential buyers at the same time.
Prepare Your Home For The Sale
Are you considering putting your house up for sale soon? Now is the time to start preparing for sale. With a few small changes you can already create a big effect on the eye. The following are some steps to selling a home that help attract interested buyers:
Take a critical look at the house
Look at your house from the buyer perspective, rather than your own taste, where can you make quick improvements? Remember that your house must look tidy and clean in the future. Make a list of things you can tackle quickly.
Fix what you can
Loose skirting, drill holes, peeling wallpaper and more. Try to get rid of these kinds of small matters so that they will not become distractions during viewings.
Use as few different colors as possible
Does every room in your home have a different (bright) color on the walls? If so, consider repainting in white or other neutral colors. Viewers like to be distracted as little as possible by your personal taste, so that they can project their own taste in the house.
Get Professional Photos
Turn on all the lights and use a tripod to get the best quality possible. Take photos of all major rooms from at least two angles. If you take 100 photos, count on having at least 15 great ones to give to the agency or post on the internet. Once you have completed all the preparations, take bright and engaging photos.
If your real estate agent is taking the photos, ask to see the images they've selected for internet postings to ensure you like them. If you don't like them, you can always give him your photos or mix them with his. If you are selling a large property or it is luxurious, consider hiring the services of a professional photographer and also having some drone shots.
You should have at least 25 good photos.
Put Your House On The Market
You now have all the elements in hand to start the sale of your house or apartment. However, a lack of preparation could drag out the sale. The average selling time reaches 97 days or more than three months. This period can easily be reduced by following a few tips to sell faster.
For example, limiting the number of broadcast channels is recommended and favoring a quality channel that enjoys good visibility. You thus attract potential buyers who are genuinely interested in your property even before you sell a house.
Before starting the visits, it is important to identify the potential defects of the property which could cause its value to drop. These are points that the acquirer could use in negotiations. Therefore, we advise you to offset these defects with the property's assets, such as location, exposure, or an optimal layout.
Negotiate The Contract And Close
A buyer made you an offer? That's very good news. And even if the offer is not at the price you want, you can negotiate higher. Negotiation is common in real estate, especially if the property has defects. Suppose you received an offer at a price even better. All you have to do is sign a compromise or a promise with your buyer.
Determine in advance with which price you are satisfied and do not deviate from this in a panic. Fortunately, your real estate agent will also watch out for that.
Call on a professional for real estate negotiations
The help of a real estate negotiator can be invaluable to you in negotiating the selling price of the property of your dreams. An agents in-depth knowledge of the real estate market and experience give them the authority and the key arguments to help you conduct your real estate negotiations.
A real estate negotiator can be mandated by a seller as well as by a buyer. Their purpose is to lead the negotiations so that the property is sold and all parties are satisfied.
How Long Does It Take To Sell A House?
The process of selling a house varies due to the specific circumstances. There are several reasons for a move, such as the death of an original resident, cohabitation plans, or a new job that requires a move. The purchase should also be signed as soon as possible, of course.
So the question remains "how fast can I sell a home?" To answer this, it is important to know what the current average term of homes sold in the area is. If you know this, you can adjust your expectations accordingly. Of course, the time taken in selling a home depends on many factors such as environment, price range, home type and age.
Avoid Common Mistakes When Selling Your Home
Not doing the property valuation well
A poorly valued property never finds a buyer within a reasonable time. Some landlords overestimate their property and are then surprised by the delay in closing the transaction. However, a property can also sell extremely quickly. But it can also mean that the owner has underestimated the market value of his house or apartment and that the buyer has made the deal of his life. Many parameters influence the price of a home, which is why it is prudent to call on a professional, such as a real estate agent.
Not preparing necessary documents
Would you buy a home without knowing all the details? If you put yourself in the buyer's place, your answer will be a definite "no." That is why it is important to compile all the necessary files when you want to sell your house: title deed, technical diagnostic file, an estimate of the work carried out, installation plan, cadastral extract, etc. It should be noted that incomplete file risks derailing a sale.
Not selling with a real estate agent
Selling real estate is not always easy. Above all guides to selling a house, it requires legal and administrative knowledge of real estate transactions. The operation also requires high availability. To reduce all risks to nothing, it is more profitable to hand over to a professional in the field, such as a real estate agent. You will have every chance to sell quickly, safely, and with serenity. Selling your house is not an easy task but you can do it with these guidelines.
6 Practical Tips For A Successful Property Sale 
Find out about market prices by consulting the advertisements of private individuals who describe similar properties in the same district.
Have your property valued by a real estate agent. Many professionals offer a free estimate.
Take care of the exterior appearance. Keep the premises clean and the garden maintained to give a good first impression.
Rearrange the space to highlight the rooms as much as possible.
Depersonalize the premises and favor a neutral and sober decoration in order to please the greatest number.
Carry out all minor repair work and rectify visible defects.
Conclusion: If you want to sell a house you should use a real estate agent for the sale. To speed up the sale of your house, this guide to selling a house is essential. All these steps are crucial, starting with the property valuation, photography, and renovation. Selling your house and determining the value of your home is not an easy process but with good guidelines and an expert real estate agent, it will be easier to sell your house without any hiccups.