How to Prepare Your House for Sale?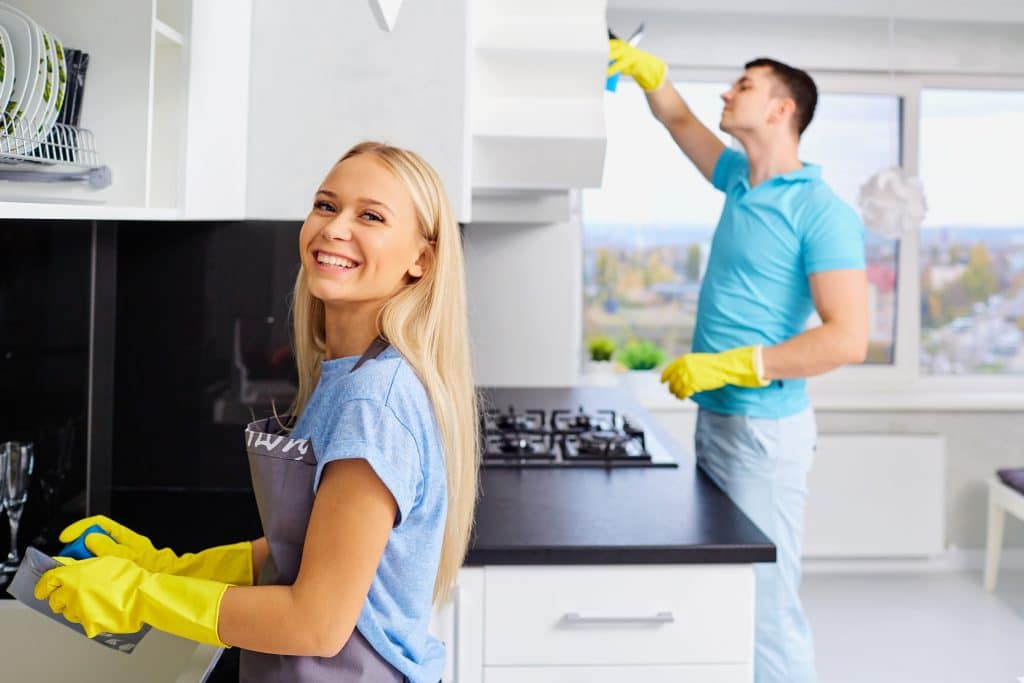 Selling or buying a house is not an overnight job. It takes time and resources. If you need to sell your house, you want a buyer to pay the maximum amount possible for your property. Learn how to prepare your house for sale without stress. Life is busy, so let's review the essential steps for preparing your home for sale. In this article, we will discuss:
How to present your home in a better condition?
How to ensure compliance with local laws?
Why do small details matter?
How to create an inviting environment for prospective buyers? (Also useful for open house events)
Preparing Your Home For Sale: Seven Essential Steps
Real estate agents recommend setting aside at least 10-14 days for preparing your home for sale. It is a good idea to get started well before the listing date and spend an hour or two each day prepping your home. It's crucial to avoid cramming all of your prep work into one or two days, which could leave you with an overwhelming mess.
Don't try to complete the entire prep work in 2 days. It's just not possible if you're living in the home. Instead, make a checklist, take baby steps, and get professional help.
Now, let's go through the necessary steps so you know exactly what to do to prepare your house to sell.
Identify Repairs And Make A Plan For Restoration
You need to plan for repairs while preparing your home for sale. When a family visualizes their future home, they don't imagine leaky water taps, broken switches, or dirty walls. Instead, they envision a perfect house where everything is working and in excellent condition.
Hire professional and licensed contractors. It can be tempting to take on every project yourself. However, hiring a contractor familiar with the local area and building code requirements is better. You don't want to call an electrician immediately when an issue arises. And we don't want you to worry whether the contractor did the job correctly (title companies will verify this for you, but there could still be "unknowns"). Bad quality can lead to "seller remorse," where you regret the renovations because of bugs or mistakes. It can happen — especially if something goes wrong in your home just before closing. Hiring licensed and insured contractors ensures that all renovations comply with local construction codes. It will also protect you and the buyer from any legal challenges.
Create A Relaxing Environment For Prospective Buyers
A buyer should feel at home while visiting your house. You may experience this feeling in the presentation of professional real estate agents. Thus it is an essential step to take. It doesn't matter if you live in a mansion or a one-bedroom apartment—if you want your house to show well, you must provide sitting space. If there's nowhere for them (buyers) to sit down and relax, they'll feel uncomfortable in your home whether you like it or not. Removing less used items can provide comfortable sitting space for potential buyers.
Declutter And Depersonalize Your Home
Deep cleaning is also something that needs to be done. Not only should dusting and vacuuming be part of the deep cleaning process—but you should also go a step further and remove personal photos, belongings, and pets (if applicable) from view.
You can choose a professional cleaning service for your home. It will cost you $20-$75/hour, but it's worth the money as you can get everything cleaned professionally. In addition, professional cleaners will take less time, and you will find yourself in a house with polished floors, windows, and appliances.
Get Your Home Inspected
Home inspection is an essential part of the sale process. If you, as a seller, get your home inspected, it will make the process smooth. Of course, the buyer may still bring their inspector, but having a recent inspection report in your hand will give you the confidence to negotiate.
Schedule a general home inspection of your home's structure and systems like heating, electrical, and plumbing. Your real estate agent can recommend a qualified and licensed home inspector in your area.
An additional benefit of a home inspection report is that you know what needs fixing—a leaky water heater, an aging roof, etc. Then you can plan your repairs and renovations accordingly. In addition, you can hire a professional to fix any problems discovered during the inspection.
Scrutinize The Curb Appeal
Curb appeal is the outer attractiveness of a home for a prospective buyer. A curb appeal can help because it entices a prospective buyer to check the house in detail. However, if a home's exterior turns off the potential buyer, how will you sell it?
It is easy to improve curb appeal. You can hire a landscaper to do it quickly. The landscaper might remove visible cracks, clean your lawn, add flowering plants, etc. These quick fixes are not expensive but can enhance curb appeal. Having said that, there is no point in overdoing curb appeal. Please keep it to a minimum, which would make your home attractive.
Think About The Small Details
Check Taps: Check that all fixtures are functioning correctly. Replace broken faucets or corroded tapware. Clean all tap fittings giving them a good scrub with an abrasive sponge, then polish with metal polish.
Verify Switches: A broken button will ruin the first impression. Make sure all controls, sockets, and fans are in working condition.
Adjust Lights: Check all lights for brightness and cleanliness. If needed, put brighter LEDs for a more brilliant interior.
Clean Up The Oven: A clean cooking range will make a good impression. First, degrease the oven interior, including the door, by wiping down every surface with a rag soaked in white vinegar and baking soda. Then clean it thoroughly for a sparkling surface. You can request appliance cleaning from your cleaning company too.
Collect Warranties: Are you offering appliances with your home? First, ensure that your appliances are in good condition. A new refrigerator or range can add thousands of dollars to the value of your home. Then if everything is fine, you might want to get a new appliance warranty that you can forward to potential buyers. A warranty is an excellent way of assuring buyers that they won't have issues with their appliances down the line. Make sure to highlight this benefit when negotiating with potential buyers.
Staging Your Home
Staging a home is more than just changing the furniture around—it's about creating an atmosphere that appeals to people's instincts, especially their sense of smell, sight, touch, and sound. You must consider each of these senses when staging your home for sale. The goal is to create a space that makes prospective buyers happy and excited about buying your home.
Why Hiring A Professional Photographer Is Important?
Just because everyone has a camera phone does not mean everyone is a photographer. Hire a professional real estate photographer for your listing. Select a time when your home receives enough natural light, stage your home, and invite your photographer. You might have to leave the house for a few hours.
The Final Steps For Preparing Your House For Sale
Preparing your home for sale is a step-by-step process. First, thoroughly clean up the house. Next, wash all the floors, curtains, and carpets. Does your home require a fresh coat of paint? You might want to paint the property for a renewed appearance. Then, you can hire a professional home stager or a photographer if you want to skip staging.
The Bottom line: How to prepare your house for sale
It is natural to get confused while thinking about what to do to prepare your house to sell. It feels like an overwhelming step, but it's essential if you want to sell your home. In this short article, we describe the vital steps about how to prepare your house for sale. Most homes benefit from deep cleaning, which should be the first step.
From there, you can make a list of minor repairs and order a home inspection report. Your home inspection report will guide you about the next steps. If everything is okay, just proceed with the cosmetic makeover, like painting or de-cluttering, and list your home with an agent.
FAQ about preparing your house for sale
Here are some of the FAQs people routinely ask from realtors.